Wednesday, February 24, 2021
@1:00 pm – 2:00 pm  EST

As part of the Project Management Institute (PMI®) Project Management Professional (PMP)® Certification, we learn methods and techniques for efficient and effective Agile project management. How do we use these when our team is not collocated?
With the current state of the Coronavirus requiring or encouraging many people to work from home, most knowledge workers are working virtually. Due to this, knowing how to work with virtual teams is now a necessity for many Agile team members, instead of an exception. How can we use the skills we have in project management and working with virtual teams to support high performing virtual agile teams? With this, perhaps you can see the value in applying the skills of Virtual Agile Teams and the tools to use for Virtual Agile Project Management.
A virtual project is a project whose team members are virtually located. (This could be all or some of the team members.) The members of the team are not collocated, or not located in the same physical space. The team members may also be dispersed across boundaries of: time, space, organization, or culture. Virtual team members may be connected via a private network or the Internet.
When a virtual team is using an Agile approach for project management, they are considered a Virtual Agile Team. A virtual project is a project where the team members are dispersed and working together on a temporary endeavor, which delivers on a unique product, service, or result. A virtual team is the opposite of a collocated team which is a team that shares the same workspace.
As a matter of best practice, it is important to do Agile in a collocated way, even if we are virtual. How do we do that…? We do this by applying Agile practices in a virtual environment. For example, we can have the Daily Standup meeting via video conference, so that everyone can see each other during the meeting. This also helps the development team build rapport and trust with one another. Trust is particularly important for virtual teams as they may see each other less and when they do see each other, it is via video conferencing, not face-to-face. Trust is similarly important for collocated teams, but it is generally easier for them to achieve. For virtual teams, an effort needs to be made to establish trust with team members. Video conferencing can assist with this, as individuals can both see and hear the other person, giving them an opportunity to see visual cues, body language, etc.
Understand how trust is built and how it is evaluated is important for us to build team trust. Increased team trust leads to increased team performance!
If you're interested in learning more about virtual Agile teams or Agile project management please contact Susan Parente (sparente@pmoadvisory.com) or use the following link to register for my next PMI-ACP course! https://www.pmoadvisory.com/pmi-certification/agile-acp/ I look forward to hearing from you and hope to see you at a future class!
Author: Susan Parente (Senior Instructor at PMO Advisory)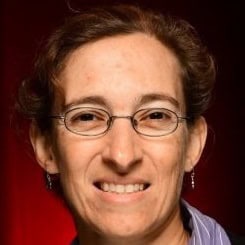 Susan Parente (PMP, PMI-RMP, PMI-ACP, PSM I, CSM, CSPO, CISSP, CRISC, RESILIA, ITIL, GLCP, & MS Eng. Mgmt.)
Senior Instructor
Susan Parente is an instructor at PMO Advisory, an Associate Professor at Post University, Adjunct Professor at Montclair State University, and a Lecturer at University of Virginia. She is an author, mentor and teacher focused on risk management, traditional and Agile project management. Her experience is augmented by her Masters in Engineering Management with a focus in Marketing of Technology from George Washington University, DC, along with a number of professional certifications. Ms. Parente has 18+ years' experience leading software and business development projects in the private and public sectors, including a decade of experience implementing IT projects for the DoD.