PMI-ACP® (Agile Certified Practitioner) Certification Exam Prep Course 
Instructor-Led Live-Virtual Class 
Oct 5, 12, 19, 2023 – Intelicamp 6:00 pm – 10:00 pm U.S. Eastern Time
This Course is Presented in our "Intelicamp" Format
High quality, expert-led bootcamps by PMI Premier ATP (#4172)
Satisfies 21 hours of educational requirement for PMI-ACP
Money back guarantee*
Key features:

Blended learning with 12 hrs of real-time interactions (3 sessions of 4 hours each)
PMI-ACP Preparation Roadmap
10+ hours of videos
240+ pages in participant workbook
400+ practice questions including two simulated exams
PMI-ACP Virtual Class Instructor-led LIVE Online - Base: $1,299
Extended Support*
Purchased at the same time with Base**
30 Days
Base - Included
60 Days
+$150
180 Days
+$400
365 Days
+$700
Application Review: $150 (1st Review); $125 (Subsequent Review)
* For Money Back Guarantee and Extended Support, visit our Complete Support Promise webpage.

PMI-ACP (Agile Certified Practitioner) Certification Exam Prep Course Description:
This is a 3 sessions instructor-led virtual class live online to prepare you for the PMI-ACP (Agile Certified Practitioner) Exam. The course is structured with the goal of providing students exactly what they need to pass the PMI-ACP exam while also learning practical Agile project management concepts.  Coursework is focused on the key topics and knowledge areas required for success on the exam. Our unique study strategy will increase comprehension and retention of key elements, while also providing students with practical information that can be applied immediately in an Agile project work environment.  Scroll down this page for a deep dive into the PMI-ACP Certification!
What are the course objectives?
Our PMI® Agile Certified Professional training program is aligned to the 2018 PMI® guidelines and is designed to help you pass your PMI-ACP® exam in the first attempt. The course covers agile methodologies, tools, and techniques extensively and provides real-life scenarios plugged in throughout the course. The course also covers the concepts of the Agile Practice Guide, a newly added reference material for the PMI-ACP exam.
The course covers the seven domains in the same sequence as specified in PMI's exam content outline, including:
Agile principles and mindset
Value driven delivery
Stakeholder engagement
Team performance
Adaptive planning
Problem detection and resolution
Continuous improvement
What skills will you learn?
This PMI ACP training course will enable you to:
Understand the history of agile, including founding, evolution, core concepts and principles
Develop a working knowledge of the Agile principles of Scrum, Kanban, XP, and TDD
Develop the expertise of implementing multi-iterative development models for any scale of projects
Develop the ability to deliver high-velocity stories and epics
Develop the knowledge and skills required to clear the PMI-ACP certification exam along with the requisite of up to 24 PDUs
The course also provides an introduction to the application process for the certification exam and will show you how to best pass the exam with tips and tricks, strategies and tools.
Who should take this course?
The PMI Agile Certified Professional training program is a professional requirement across the IT and tech industry for all project management roles around the world. This  PMI Agile Certified Professional training certification is best suited for:
Project managers
Agile team members
Associate/assistant manager – projects
Team leads/managers
Project executives/engineers
Software developers
Any professional aspiring to be a project manager
Scroll down this page for a deep dive into the PMI-ACP Certification!
Course Details:
$1,599 for Base. See pricing table for extended support.
Participants can earn at least 21 contact hours of training in agile practices or PDUs. (This course fulfills the 21 contact hours of education required for the PMI-ACP application.)
Course materials:
PowerPoint slides – the slide deck currently includes 325 slides.

A Student Workbook – 245 pages – which includes copies of all slides, and quizzes for all seven domains in the current PMI RDS – (15 questions for each domain quiz), and also a 120 question Final Mock example.

A Key Equation sheet for the PMI-ACP exam.
We have a Learning Management System (LMS) that provides recorded video of all sections of the class. This comprises more than 14 hours of video. The videos are modularized to be 12-15 minutes in duration, and are followed by unit tests on each section of the class.  The videos are hosted on a Moodle LMS (Learning Management System) that is accessible on any computer or device capable of accessing the internet. In addition to the quizzes available in the Student Workbook, and available on the Moodle LMS.

PMI-ACP Exam Eligibility Requirements
There are four eligibility criteria for PMI-ACP.  As long as you are a member of a team practicing Agile project management (there is no limitation on the Agile methodologies), you would fulfill one of the basic experience requirements for PMI-ACP:
A secondary degree

21 Contact Hours of Agile project management / practices training

12 months of general project experience within the past 5 years

A current PMP or PgMP will satisfy this requirement (but not required to apply for the PMI-ACP certification)

8 months of agile project experience within the last 3 years
About the PMI-ACP Exam
The exam consists of 120 multiple-choice questions, of which 20  are preset questions and do not compete for the exam score. The pretest questions are meant to evaluate future exam questions. The standard method is CBT (computer-based testing) but in particular situations it can also be PBT (paper-based testing). The time available is 3 hours without intervals, although it is allowed to interrupt if necessary without time recovery. The exam is preceded by 15 minutes of tutorial and setting. How are the topics covered in the exam distributed? (Domain and task) 
| | | |
| --- | --- | --- |
| Domain | Name | % on Test |
| Domain I | Agile Principles and Mindset | 16 % |
| Domain II | Value Driven Delivery | 20 % |
| Domain III | Stakeholder Engagement | 17 % |
| Domain IV | Team Performance | 16 % |
| Domain V | Adaptive Planning | 12% |
| Domain VI | Problem Detection and Resolution | 10 % |
| Domain VII | Continuous Improvement (Product, Process, People) | 9 % |
The Project Management Institute does not disclose the passing score nor how many questions a PMI-ACP candidate need to answer correctly. The PMI-ACP exam candidate does not even know their scores for the exams, the exam report just shows the proficiency level —there are 4 of them:
Needs Improvement: Less than 50% of correct responses and the performance is far below the target and fails to meet the minimum requirements. Less than 50% correct responses.
Below Target: Between 50% and 65% of correct responses, and the performance is slightly below the target and fails to meet the minimum requirements for this exam.
Target: Between 65% and 75% of correct responses, and the performance meets the minimum requirements for this exam.
Above Target: Congratulations! Above 75% of correct responses, and the performance exceeds the minimum requirements for this exam.
This is because the PMI-ACP Exam is based on 'sound psychometric analysis' (which is a modern way of keeping the standards of those who pass the PMI-ACP Exam). Also, since most of the PMI-ACP Exams are administrated on computers, the question sets of individual candidates are different, hence the passing scores for individual exams will need to be adjusted to the overall difficulty of the set, i.e. NOT the same.However, according to the trainers of PMI-ACP Agile Certification aspirants, most of them would estimate that the passing score is around 72% overall.
Meet the Instructor for the PMI-ACP Certification Prep Course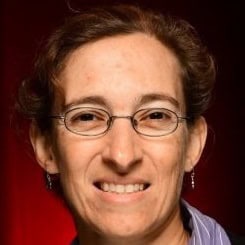 Susan Parente, PMP, PMI-ACP, CSM, CSPO, PSM I, CISSP, CRISC, PMI-RMP, RESILIA, ITIL, MS Eng. Mgmt.
Instructor
Susan Parente is a Principal Consultant at S3 Technologies, LLC an Instructor at University of Virginia, and an Adjunct Professor at Post University in CT and Montclair State University in NJ. She is an author, mentor and teacher focused on project and risk management. Her experience is augmented by her Masters in Engineering Management with a focus in Marketing of Technology from George Washington University, DC, along with a number of professional certifications. Ms. Parente has 18+ years' experience leading software and business development projects in the private and public sectors, including over a decade of experience implementing IT projects for the DoD and Department of Commerce.
The PMI-ACP Certified Professional: A Closer Look

How is PMI-ACP different from other Agile certifications?
There are a number of Agile certifications around, the most popular ones are Certified Scrum Master (CSM) and the PMI-ACP. These certifications differ in pre-requisite, exam content as well as exam difficulty. Scrum is currently the most popular Agile framework in practice. Scrum Master is a role in the Scrum framework who advocates the adoption and practices of Scrum. In order to obtain the Certified Scrum Master (CSM), one needs to attend a course to understand and learn the fundamentals, terminology, practices, and principles of the roles of the Scrum Master or Scrum Team Member. There is no prerequisite for Agile project experience and the role you current practice on projects. The final exam for CSM is a short 25 questions exam paper and the pass rate is 100%, meaning that if you have the money to attend the CSM training workshop, you are guaranteed the CSM certification. By contrast, the PMI-ACP is specifically designed for Project & Program Managers, Product Owners, Scrummasters, Scrum Product Owners, Agile Coaches, Agile Trainers, Sr. Developers, Business and IT Managers with extensive experience in multiple Agile methodologies (Scrum, Kanban, XP, lean, DSDM, TDD, ATDD, etc.). General project experience is required in addition to Agile-specific experience and education. The exam is designed to test both the practitioner's level of professionalism in Agile practices of project management and professional versatility in project management tools and techniques.   The PMI-ACP is quite different from the CSM certification. Unlike CSM is for Scrum, PMI-ACP is about general Agile principles.
Demand for PMI-ACP Professionals
There is currently a shortage of professionals who understand Agile correctly and are able to implement the process in the current Project Management sense. Therefore for professionals who already have an understanding of Agile as developers or Project Managers, PMI-ACP provides a platform to showcase their credentials.
The Agile community is growing and the world has begun to heavily implement Agile methodology at a rapid pace to execute projects in a dynamic environment.
PMI-ACP is one of the few certifications which crosses the methodological boundaries and does not focus on only one of the methods (usually Scrum).  Agile on the other hand is an overarching framework that is a collection of methods such as Scrum, XP, Lean, Kanban, Chrystal Clear, DSDM, and more.
Most companies tend to use multiple or a blend of these methodologies so the PMI-ACP certification provides more comprehensive coverage of these tools, skills and knowledge areas.
The certification requires a demonstration of actual experience with Agile instead of being training related only. Instead of only attending training and being certified (actually referred to as a 'certificate' in the certification arena) you have to demonstrate experience with Agile and pass a comprehensive examination with an accredited certification body.
Agile is a new technology from the software industry meant to replace complicated old business techniques. Hence the importance of the PMI-ACP Certification exam which can actually make you ready for the latest challenges in the software profession and in business initiatives. The PMI-ACP exam provides an edge mainly because of three big reasons – Career options, Salary and Improving job comprehension.
Most of the work conducted on a large scale is based on projects, the structure and format of which are always evolving with time. It is due to this reason that the word "Agile" has become the perfect definition for the project management professionals.
Why Agile Project Management?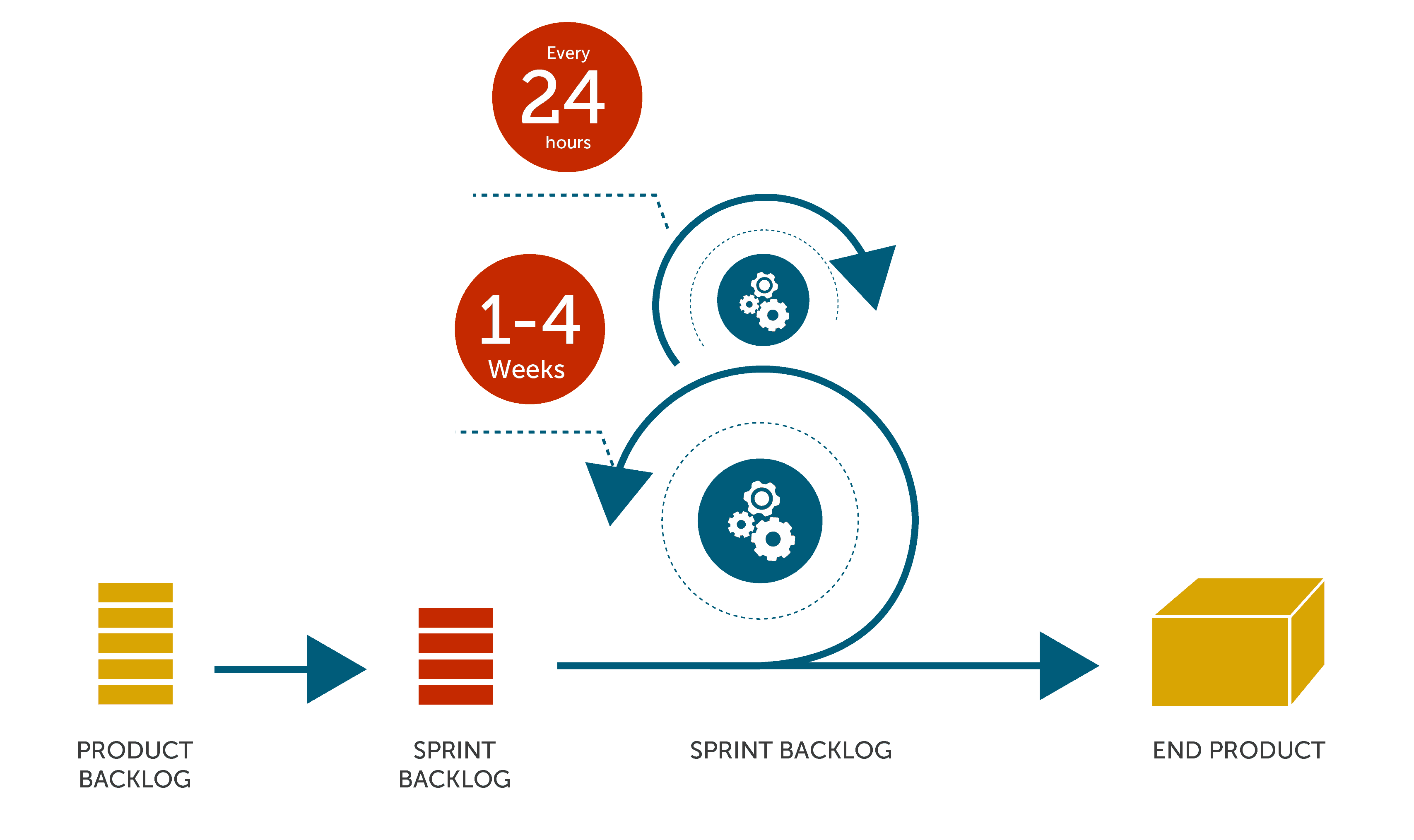 Agile is a project management methodology that uses short development cycles called "sprints" to focus on continuous improvement in the development of a product or service.  The difference between this method of managing projects and others is that it is about teams.
Why use Agile Project Management?  According to the Project Management Institute, 75% of highly agile organizations met their goals and business intent, 65% finished projects on time, and 67% finished projects within budget.   This is higher than what organizations with low agility achieve. The same research shows that agile organizations grow revenue 37% faster and earn 30% higher profits than non-agile companies.
Agile is 3X More Successful Than Waterfall.  Transformation projects are complex and the corresponding risk of failure is high. According to McKinsey, only 27 percent of projects achieve their set goals.   Agile projects are 3X more likely to succeed than projects managed with traditional methods such as Waterfall. (Source: The Standish Group)
Uncompromising Customer Focus.  Agile approaches like Scrum prioritize customers and their needs.   Everything revolves around the final customer, and that's why 49 percent of the top managers surveyed by Forbes say that the primary reason for Scrum's success is its uncompromising customer focus. (Source: Forbes)
Emphasis on Teamwork:   Success comes by implementing short-term goals – and these goals are best defined by small, agile teams themselves. Agile starts at team level. 50 percent of all team members state that their motivation is team success vs. 27 percent who say corporate goals and 23 percent who say personal goals. Agile starts with the team, the number one motivation factor. (Source: Atlassian)
On an Upward Spiral:  Agile's success depends on rapid innovation. In a study, Harvard Business Review came to the conclusion that innovation cycles can be compressed by more than 75 percent thanks to Agile. As a result, companies are entering into an upward spiral that is driven and accelerated by constant new offers: Agile is a catalyst for innovation and a guarantor of long-term business success! (Source: Harvard Business Review)
What is Agile Methodology & the PMI-ACP?
Agile development process emerged as an alternative to traditional plan-driven Waterfall model of project management methodology In the middle of the 1990's.
Plan-driven approach works well for small projects with limited scope of work and few variables.

As the IT industry evolves, projects are growing more complex and it is difficult to get the complete requirements from business at the very beginning. This is where Agile methodology comes in.
Agile Methodology is based on:
Iterative and incremental development, where requirements and solutions evolve through collaboration between self-organizing, cross-functional teams.

It promotes adaptive planning, evolutionary development and delivery and a time-boxed iterative approach

Encourages rapid and flexible response to change.
 PMI-ACP stands for PMI Agile Certified Practitioner, a certification that affirms your understanding of key agile principles as well as your demonstrated experience with applying agile project management methods.  PMI-ACP training covers the major agile approaches like Scrum, Lean, Kanban, XP (extreme programming) and TDD (test-driven development).  The PMI-ACP certification is recommended for practitioners working in organizations that use agile practices and methods.  It will help practitioners demonstrate to employers their level of professionalism in agile principles, practices, tools and techniques, at the same time helping them increase their professional versatility.

Intelicamp – Optimizing Learning for Professionals
Summary
Even though learning is a common experience shared by everyone, adults especially professionals learn differently. This article describes five key differences and its implications on training designs. To address these implications and to determine an optimal approach to maximize learning effectiveness, PMO Advisory created Intelicamp, a blended learning approach that includes a combination of real-time instructor led training, independent learning, eLearnng, and multiple modes of practice tests that are delivered in a modular and agile way. Collectively, these innovative approaches maximize the learning experience and achieve the target objectives.
How Professionals Learn
Professional adults learn differently. After examining multiple approaches, theories, and frameworks, we draw on developments and approaches from Stephen D. Brookfield, Malcolm Knowles, and other researchers to come up with the five key differences and their implications:
Professionals are purposeful. Most professionals have a clear goal and objectives before they set out on the journey to learn. Therefore, training must be targeted to achieve the primary objectives. At PMO Advisory, our "bootcamps" are very focused on achieving the primary objective – pass the certification exam.

Professionals bring their experience and knowledge to the learning environment. Thus, professionals require time and space to reflect and assimilate their existing experiences and knowledge with new knowledge. Relevance and active application are two of the most important considerations to maximize learning.

Professionals are rightfully proud and ambitious and respond better to clear feedback. From a training perspective, this means that the training environment must be encouraging and constructive. Just as important, the course design should incorporate tools to provide clear metrics of improvement, so the professionals know they are getting closer to their goals.

Professionals are busy, and very often, their greatest investment in training is not the training cost but the opportunity cost of their time. To minimize the time required to learn new materials, the training design must be surgically focused on the primary objectives but also take into account the various learning styles. Some professionals prefer learning by doing (kinesthetics), observing (visual), listening (auditory), or multi-modal (combination of above).

Professionals have limited attention spans, and they are largely due to two major factors: 1) Professionals are more likely to be busy, and they can be distracted by work, personal situations, and other environmental factors.  2) Adults, in general, have a more difficult time to stay focused for a prolonged period of time. There are some training implications including making the content interesting and relevant, punctuate lectures with exercises and activities, apply different learning modalities to maximize attention, and engage participants to create a more interactive environment.
Optimizing Learning Through Intelicamp
With a deep understanding of the challenges (and opportunities) confronting professionals, PMO Advisory has created the Intelicamp approach in 2013 and has since redefined it. The success of the method is in the results – 100% success rate on passing the certification exam on the 1st try for those who follow our methodology.  
Intelicamp is a blended learning approach that combines the best of instructor-led, real-time learning with asynchronous learning.  The instructor-led, real-time training component is typically three sessions of four hours each or about 12 hours. Asynchronous learning includes a combination of videos, books, articles, and practice exams (depending on which certification). PMO Advisory usually develops its Exam Simulator, but sometimes we also work with other leading experts to pool our resources.
Here is how our Intelicamp optimizes professional learning and addresses the earlier five ways in which professionals learn differently:
All Intelicamps have one primary objective – passing the exam on the first try.  Depending on the standard's approach, for example, PMP is based on the

PMBOK® Guide

, which is a process-based standard while the Program Management and Portfolio Management Standards are now principle based, PMO Advisory devised different ways to help you prepare for the respective certification exams.

A professional's current experience is invaluable, especially for the principle-based exams such as PgMP and PfMP.

 But even for

CAPM, PMP, PMI-RMP and PMI-ACP, PMO Advisory, in the real-time sessions, uses a combination of experience sharing, storytelling, and case studies to highlight the important concepts, principles, and techniques required to pass the exam.

To make sure professionals understand the progress of their study, PMO Advisory's methodology for achieving a 100% pass rate on the first try is simple – pass our exam simulator in the Exam mode two times at 85% within seven days and take the actual exam within another seven days. Our exam simulators offer two modes: Flexible and Exam mode.  The test results provide clear and simple feedback to the learner on their progress.

As professionals are extremely busy, our approach saves learners considerable time by mentoring and guiding, like Sherpas, through the maze of activities to reach the final destination quickly. Along with this journey, we provide insights on what works, what may work, and what should be avoided.  The time and effort saved can be considerable – by one estimation, shaving off as much as 60% of the preparation time.

Finally, because professionals are busy with limited attention spans, we designed the real-time Intelicamps to be only four hours long and with a space of a week in between for the learners to reflect, relax, practice, and assimilate the knowledge. As the specific certification bootcamp roadmap shows, learners are encouraged to use the time in between the sessions to fully absorb the learning and pursue even additional ones on their own.  Our extended support program, including up to one year, means that professionals who suddenly get busy at work can return to the comparable courses for free within the support period. As a leader in training, PMO Advisory is also experimenting with other tools that will further enhance the learning experience and achieve the primary objectives.
Conclusion
PMO Advisory designed the Intelicamp, especially for busy professionals. By limiting the real-time portion of the course to just twelve hours, four hours per week for three hours, even the busiest of professionals can find time to take the course.  The real-time courses are excellent mechanisms for professionals to ask questions, engage the expert instructors and network with others. Then, in their own time and space, learners can leverage the extensive elearning, books, and other learning materials (depending on the exact bootcamp) to further and deepen their learning.  Most importantly, all of our bootcamps come with extensive practice questions that enable the learners to have clear feedback on their progress. By utilizing this combination of best practices for professional and adult learning, PMO Advisory has achieved and maintained the near impossible – 100% pass rate on the first try – by following our simple rule of "passing at 85% in the exam mode twice in 7 days and the exam in 7 days".
For more information about our Intelicamp, also known as our Blended Live Virtual Learning, please visit the respective certification bootcamp home pages: PfMP, PgMP, PMP, CAPM, PMI-RMP, and PMI-ACP.
Our Philosophy and Values
PMO Advisory is a PMI Premier Authorized Training Partner (ATP #4172)  and proud to be one the very few PMI registered firms able to offer PfMP, PgMP, PMP,  CAPM, PMI-ACP, and PMI-RMP® certification training. We make tremendous effort to understand our clients, their needs and interest and align our products and services accordingly.   Because we are a small firm we're agile, responsive, and will adapt our training programs as your needs change with a speed larger firms just can't match.  We're committed to getting individuals, small teams, and organizations professionally trained and transformed in line with set goals.  You are guaranteed a positive client service experience which meets (and ideally exceeds) your expectations, this is our goal behind all of our business interactions.  Specifically, we promise to:
1. Focus on the benefit of the training as it relates to each customer's individual needs.
2. Be responsible and accountable for each customer's success.
3. Always act with integrity and dignity when dealing with customers, vendors and employees.
4. Always EXCEED the client's expectations.
Click here for more information about our Complete Support Promise that includes extended support and money back guarantee.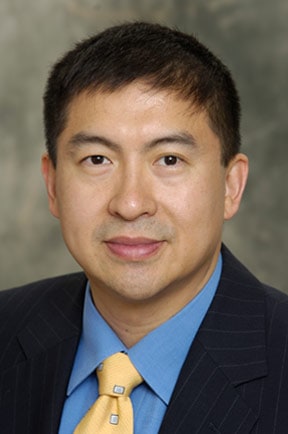 Te Wu, Founder & CEO