Project Management Consulting. We deliver Project Management consulting services assisting organizations in bridging the gap between organizational strategic intent and project management goals, also known as "strategic project management". Our goal is to empower you to make important strategic and operational decisions quickly and translate those decisions into actions.
Chief among our Project Management consulting services is Business Execution. Business Execution is the result of thousands of decisions made every day by employees acting according to the information they have and within their own self-interest.  More precisely, successful project execution results from activities that are well planned, communicated, aligned from top-to-bottom, monitored, controlled, managed and rewarded.  Hence strategic execution greatly benefits from effective and efficient project management approaches and disciplines.
How our project management consulting services improve strategic execution
Portfolio Management –

Organize executive-level strategic direction into portfolios of project-based work; each prioritized, sequenced and resourced appropriately

Governance and Oversight –

Provide a methodology for tracking actual vs. estimated work effort, delivery of anticipated outcomes, budgetary and performance metrics, benefit realization and milestone-based funding gates

Project and Program Management – 

Develop or refine methodology and approach to organizing, planning, monitoring and controlling task-based work designed to deliver a specific outcome

Resource Management – 

Track and report on organizational resources allocated to the strategic plan

Business Analysis – 

Strength scope and requirement definition and traceability throughout the project

Risk Management – 

Create a culture of risk management through analyze, contingency planning, risk responses, and monitoring risks

Communications Management – Established structured process and approach for communication, information, and knowledge management. 

Organization Change – Tackles the challenges of organization change and adoption, through careful communication, engagement with key stakeholders, and proactively manage expectations. 
Turning strategies into reality requires constant investment into management resources. Project managers must be nimble in their ability to adjust course as facts, results and markets change dictate.  Additionally, appropriate mitigation plans to known, expected, and even unexpected issues and risks will help to smooth out impacts that change, both good and bad, anything to the life cycle of the project.
Managers and employees at every level need to adapt to facts on the ground, surmount unexpected obstacles, and take advantage of fleeting opportunities. Strategy execution consists of seizing opportunities that support the strategy while coordinating with other parts of the organization on an ongoing basis. When managers come up with creative solutions to unforeseen problems or run with unexpected opportunities they are demonstrating execution at its best.
What makes PMO Advisory the best choice for your Project Management Advisory and Training?  First of all the company is founded by Dr. Prof. Te Wu who holds the following PMI certifications; PfMP, PgMP, PMP, and PMI-RMP (Portfolio, Program, Project and Risk Management, Professional), and is an assistant professor at Montclair State University, and a visiting at China Europe International Business School (FT ranked CEIBS as #4 in the world in 2019), and Stevens Institute of Technology. Te founded PMO Advisory LLC, a management training and consulting firm that specializes in strategic business execution including portfolio, program, and project management.   Hence the foundation of PMO Advisory is rooted in project management expertise coupled with educational attainment.   We are uniquely capable as we serve the full spectrum of project management (portfolio, program, and project management) and leverage that in our consulting and advisory services.
We're experienced professionals.  We speak human. We don't clutter our communication with consultant-speak designed to make frameworks more difficult to understand than they or your issues are. We prefer to keep our language and our solutions friendly, simple and effective.  You're not just hiring another training or consulting firm, you're partnering with experienced professionals who will not only meet, but exceed, your expectations. We provide effective education that is grounded in years of successful application, not opinion or personal preference.  We focus on what makes our clients successful.
We care about your success.  YES, we really do!  We don't just get to know you or your business, we take a sincere interest and genuinely want to help you and or your business realize lofty goals.  We want to know all about your vision for your career and/or company.   We personally invest ourselves in each trainee and every project we work on. Our programs will provide you and your business with a clear road map to success.
We've done our homework.  We're extremely knowledgeable about serving busy people with busy lives and training trends. We embrace contemporary learning initiatives because we've seen first-hand the fantastic results that they produce. Whether you're looking for a hybrid training of online and in-person / in classroom; whether organizational training or executive coaching or leadership training, you can be sure PMO Advisory is educated on a variety of solutions to meet your needs.
We are committed to quality.  We don't settle for anything but the best, and neither should you when it comes to training. We've worked hard to find the best ways to provide our clients with affordable project management training programs and reasonable scheduling options without sacrificing the quality of our services.
We're flexible, agile and cost-effective.  Because we are a small firm, we're also responsive, flexible and agile. We adapt as your needs change, with a speed, efficiency and cost-effectiveness that larger firms just can't match.  PMO Advisory does more than just deliver our project management training and management programs to you. We also make sure that the resources in your organization who will be implementing the programs know exactly how they work, why they work and how to help them evolve. We will make sure you're set up for success before our work is done!
Our client satisfaction commitment.  A positive client service experience which meets (and ideally exceeds) your expectations is the goal behind all of our business interactions. Continually improving our service experience is the cornerstone of our operations.  Measurement and feedback are critical to achieving these goals. We continually collect client feedback — formal and informal; both good and not-so-good — and share it across the company. When the feedback is good, our employees are motivated to repeat and improve on their performance.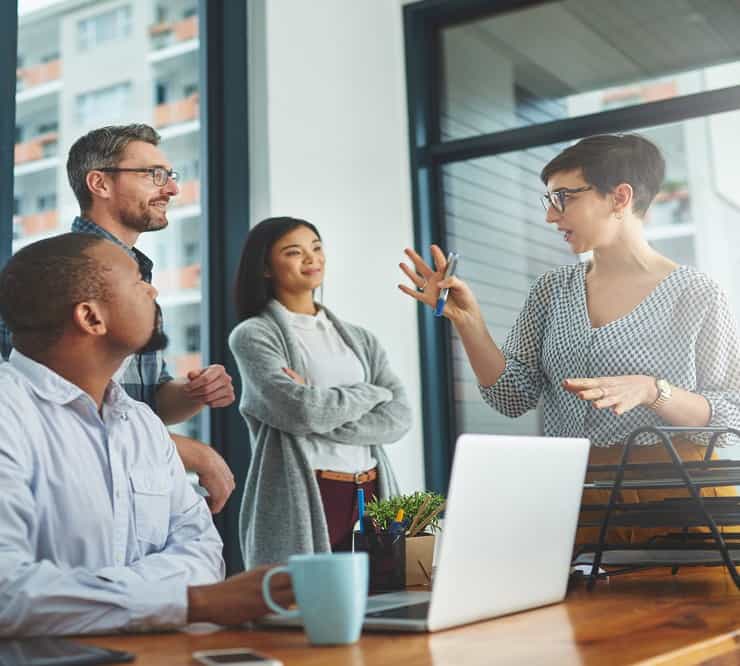 Program Management Improvement and Accountability Act (PMIAA)
The Program Management Improvement and Accountability Act (PMIAA) was signed into law at the end of 2016.  Any government agency that is required to have a CFO is mandated to appoint a Program Management Improvement Officer. This officer is responsible for developing a five-year strategy to improve program manager roles within their agencies, as well as implementing all associated policies.  Passing PMIAA into law opens up opportunities not only within the government setting but also amplifies and elevates the profession as a whole. PMIAA creates an increased awareness of the need for certified experienced PM professionals across America. It shines a spotlight on the imperative role Project Management professionals play in the government and private sector especially as it relates to accountability, efficiencies, and strategic value.  
PMIAA is great news for Americans overall because:
First of all, PMIAA ensures high-level sponsorship is in place to reduce waste, increase success ratios within all federal agencies and create essential value for taxpayers.
It spells out the necessity for all federal agencies to have an assigned senior executive accountable for program management strategy and policies to ensure success.

The legislation also requires all areas and levels of the federal government to develop and adhere to standards-based program management policies.

It aims to develop formal federal government job criteria and career paths for Project Managers and can ultimately translate to additional jobs within the government, and the private sector spinoff.

This legislation also helps to establish a program management interagency council to facilitate the sharing of successful practices and Project Management  knowledge for continued improvements.
PMIAA also serves as a template for businesses across America to do the same so they too can offer stakeholders improved efficiencies, reduced waste, increased performance, success, and a higher level of satisfaction.
Our Project Management consulting services have been delivering tailored project management training for many years and we offer a wide range of flexible delivery methods including on-site training, weekday and weekend training, as well as a full suite of web-based, self-paced training.  Our courses help professionals acquire and strengthen technical skills and expertise necessary to meet the stringent requirements for PMIAA, Portfolio, Program and Project Management, Risk Management, and PMO efficiency.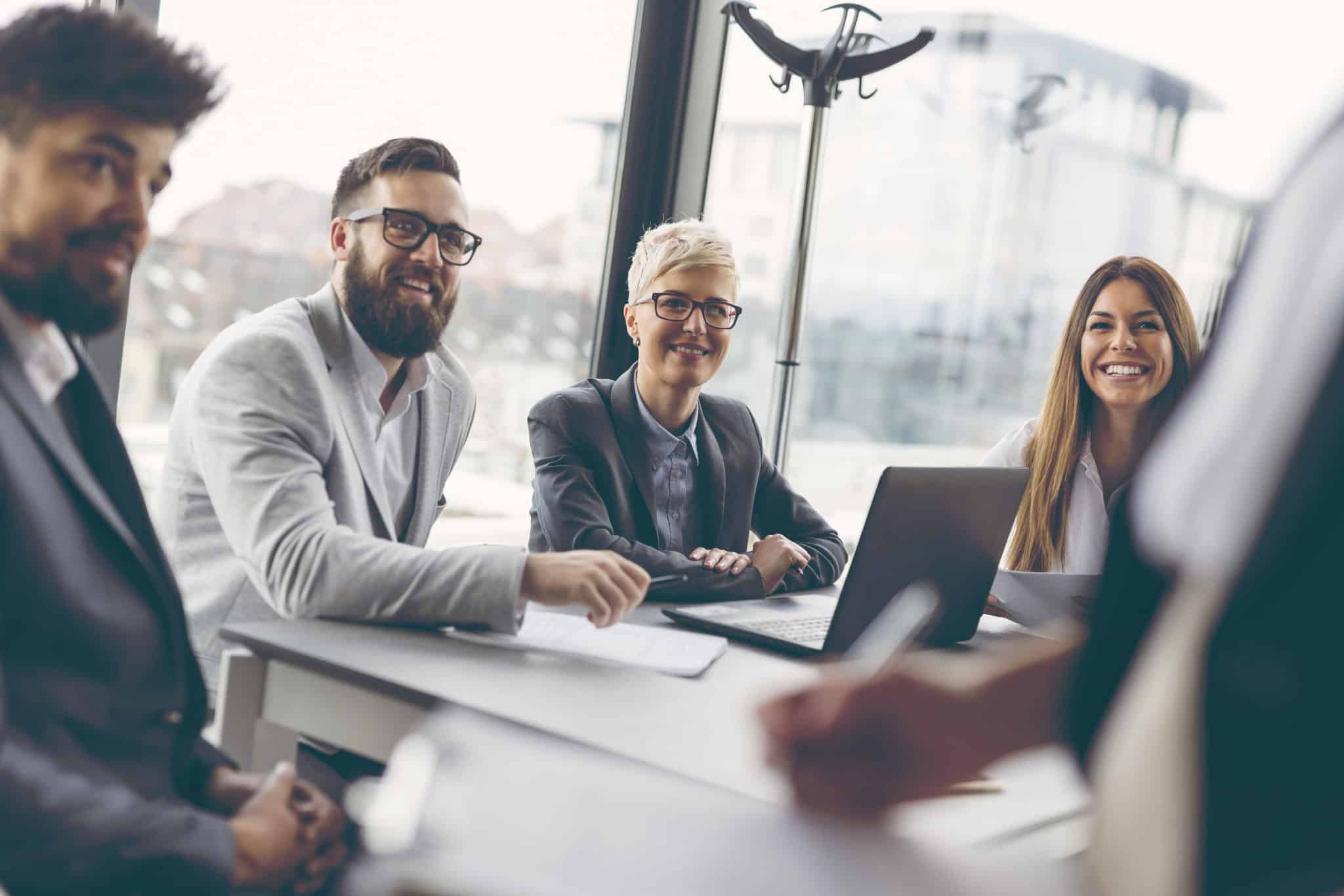 PMO Consulting:   Our  Project Management consulting and advisory services are results-oriented and for companies looking to implement business-enhancing, agile PMO services that improve project performance. We are a leader in PMO design and practice, bringing clients the expertise and tools needed to help create and sustain a value-driven PMO.  Our consultants come prepared with a methodology for managing and delivering success in a complex implementation environment. We share how scorecards for management can be used to monitor progress while experiencing transparency within the organization. Part of our methodology includes breaking silos and increasing productivity so that information can be shared up and down an organization.  We will assist you in achieving your objectives by providing Project Management Consulting services of uncompromising quality and competency.
Our customer approach is collaborative: We tailor our services to provide specific solutions that enhance business value. We also leverage your existing resources and talents which minimize cost and maximize value with experience and knowledge transfer.
We take a holistic approach to project execution: We deliver the knowledge and expertise to drive your project and the people to carry it out by focusing on providing the right people, skills, knowledge, and experience to deliver the results you demand.
Our experience speaks volumes: You need a team by your side that has a proven track record of developing innovative solutions to all types of business challenges. We have years of project experience successfully delivering complex and critical business programs, lowering your project risk and increasing your success.
We have an extensive knowledge base: Some of the many areas we specialize in are PMO Management, Risk Management, Portfolio, Program, and Project Management. In a nutshell, we provide custom tailored solutions based on your needs to help your business reach its biggest goals.  We are ready to work with you to create or improve an existing PMO to fit your organization, its requirements, and its goals.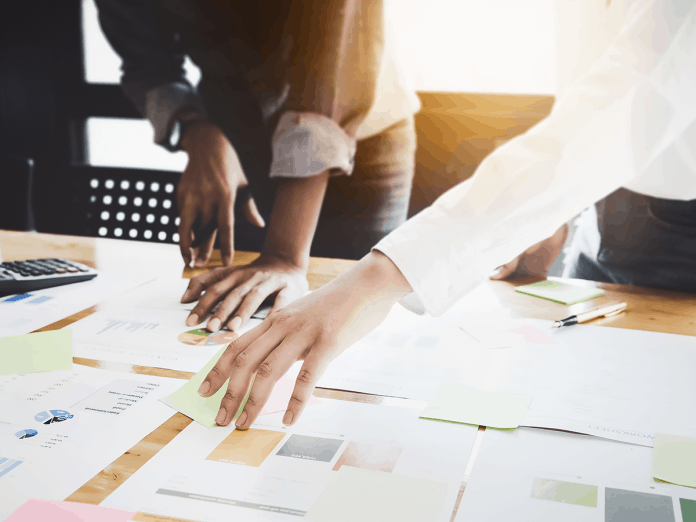 Project & Portfolio Management Assessment
Our Project Management consulting services include reviewing the end-to-end management of your projects, from inception to close, both at the individual project execution level and from the portfolio governance perspective, to identify opportunities for improvement in process and data standardization, automation, and organizational behavior within:
The scope and effectiveness of your PMO, or the need to establish one

Project management methodologies, practices and tools

Project and portfolio measurement framework

Project planning, scoping and change management practices

Supporting tools and infrastructure
The output of the assessment will provide your organization with a prioritized set of recommendations to achieve measurable improvement to your project performance.
Project & Portfolio Management Optimization
Whether it is based on the needs identified in the assessment phase, or targeting a specific area of project management execution,  Our Project Management consulting services also include leading or assisting you in implementing best practices to drive more consistency and transparency with project management.  This includes:
Project Management Methodology Development and Standardization: 

We

 

will help you develop or enhance the right approach for your project while adhering to industry standards (i.e. PMBOK) for execution.

Project Management Office (PMO) Optimization:

 We will help you create the right PMO for your organization, or get more value and results from your existing PMO.
Project Management Training
Project Managers continually seek to enhance their project management skills and drive successful delivery. To address this need – and give PMPs continuing educational credits – We offer a highly-regarded project management curriculum focused on:
Project Manager Accountability – Level setting and helping PMs to better understand their responsibilities, management and customer expectations, and their interactions with Regional and Global PMOs, all to help standardize expectations and practices globally.

Project Manager Responsibility, Authority, and Assessment – Designed to help Senior Managers better understand their PM's responsibilities and to facilitate granting PMs a greater level of authority over all aspects of a project. We will also help to ensure that your PS organization has the tools needed to properly measure and audit the project team's progress.
Employee Training on Project, Program, and Portfolio Management and Strategy
We provide flexible training and workshops tailored to the unique needs of your organization. Our training services will enable you to quickly take advantage of the many benefits of our project management expertise. We can customize any framework based on your specific requirements. We understand that organizations have unique needs, driven by internal objectives and standards; we offer our services to customize the training, from the development of the course content, course manual and course presentations.  Each course is developed through an intimate process where we work together with our clientele to understand their exact objectives, and design a customized syllabus to obtain the desired outcomes. Every course is tailor-made to cover project management methodology, skill sets, and tools that can be immediately applicable to the field. All this material will be available to the course participants in printed and electronic format.
Project Management consulting services include training solutions tailored specifically for your needs.
Customize performance solutions linked to your unique organizational strategies, values, performance issues, constraints, and goals

Address real-world performance goals and challenges with credible solutions

Adapt plans, methods, processes, and media to meet your organization on its terms: work as closely or as independently as you like

Deploy the right professionals to achieve your desired results within your budgets and timelines
Client On-Site Delivery
All of our courses are available for on-site delivery at your organization. On-site delivery allows your staff to maximize their training time by eliminating travel to an outside facility. Additionally, attending a course exclusively for your employees allows for targeted discussions where professionals can apply course content to your organization. Some courses may require people to have individual computers with Internet access. . Please contact us for more information and to schedule your course.
A Blended Approach to Learning
We give organizations the ability to "target the learning" for faster, more effective results. We can reflect your organization's current skills, processes and methodologies so participants walk away with training they can truly apply back on-the-job. Your staff gains only the knowledge they need – how they need it.
Many of our courses feature action learning; a well-tried method of accelerating learning where the experience is structured around actual work situations that participants must complete and apply in their jobs. Our facilitator presents the techniques and skills needed, the participants discuss the alternatives and come up with a solution they will monitor and measure to track progress and success throughout the project. The facilitator teaches them the skills "just-in-time," and in the context of the actual tasks they need to accomplish.
The best way to gain knowledge is to learn from the experts. Our instructors are experts in their field and know the realities of today's development environment. Participants leave the classroom learning approaches they could only have acquired through years of experience.
And the learning doesn't stop there. After completing a course with PMO Advisory we offer online mentoring. Participants have the opportunity to contact us with real world issues they are having trouble resolving, and one of our experienced instructors will help guide them through the resolution at no additional charge.
Contact us for additional information on Project Management consulting services learning solutions including courses on project, program, and portfolio management, project leadership, managing high performing teams, and more.