Our 2 Day PgMP & PfMP PMI Certification Prep Bootcamps are Coming to
Washington D.C.
PMIAA Training: Proactive Strategy
PMIAA & Project Management Career Impact
Why PMO Advisory for PMIAA Training?
PMIAA FAQ
The Program Management Improvement and Accountability Act (PMIAA)
Findings from Project Management Institute's 2018 "Pulse of the Profession" global survey reveal that project management practices lead to greater success for organizations.  While organizations globally still waste $99 million for every $1 billion invested due to poor project performance,  PMI finds that high-performing organizations waste 21-times less money than under-performing counterparts.   These proven results are what have given rise to the Program Management Improvement and Accountability Act (PMIAA).
The Program Management Improvement and Accountability Act (PMIAA), is project and program management reform act that was signed into law in late 2016. Once fully implemented by the Office of Management and Budget and the Office of Personnel Management, PMIAA will make critical improvements to the foundation of federal project and program management policy. It will also equip the government to better address the budget overruns, scope creep, schedule slippage, and workforce-capacity challenges that have plagued some government programs for many years.  The PMIAA reforms federal program management policy in four important ways:
Creates a formal job series and career path for program managers in the federal government.
Develops a standards-based program management policy across the federal government.
Recognizes the essential role of executive sponsorship and engagement by designating a senior executive in federal agencies to be responsible for program management policy and strategy.
Shares knowledge of successful approaches to program management through an interagency council on program management.
PMIAA aims to enhance accountability and implement sound practices in project and program management throughout the federal government, which will reduce wasteful government spending.  Strong project and program management professionals are essential to federal government agencies being able to deliver on their respective missions and with PMIAA the U.S. government is incentivizing PMP certification.  Going forward, any government agency that is required to have a CFO are now mandated to appoint a Program Management Improvement Officer.

PMIAA Training: Proactive Strategy
PMO Advisory can provide flexible training and workshops tailored to the unique needs of your organization and delivered to you at our Project Management summit event, Mega Bootcamps. Our training services will enable you to quickly take advantage of the many benefits of our project management expertise. We can customize any framework based on your specific requirements. We understand that organizations have unique needs, driven by internal objectives and standards; we offer our services to customize the training, from the development of the course content, course manual and course presentations.  Each course is developed through an intimate process where we work together with our clientele to understand their exact objectives, and design a customized syllabus to obtain the desired outcomes. Every course is tailor-made to cover project management methodology, skill sets, and tools that can be immediately applicable to the field. All of this material will be available to the course participants in printed and electronic format.
We will create a training solution that is tailored specifically for your needs:
Customized performance solutions linked to your unique organizational strategies, values, performance issues, constraints, and goals

Addressing real-world performance goals and challenges with credible solutions

Adaptive plans, methods, processes, and media to meet your organization on its terms: work as closely or as independently as you like

Deployment of the right professionals to achieve your desired results within your budgets and timelines
A Blended Approach to Learning
We give organizations the ability to "target the learning" for faster, more effective results. We can reflect your organization's current skills, processes and methodologies so participants walk away with training they can truly apply back on-the-job. Your staff gains only the knowledge they need – how they need it.
Many of our courses feature action learning; a well-tried method of accelerating learning where the experience is structured around actual work situations that participants must complete and apply in their jobs. Our facilitator presents the techniques and skills needed, the participants discuss the alternatives and come up with a solution they will monitor and measure to track progress and success throughout the project. The facilitator teaches them the skills "just-in-time," and in the context of the actual tasks they need to accomplish.
The best way to gain knowledge is to learn from the experts. Our instructors are experts in their field and know the realities of today's development environment. Participants leave the classroom learning approaches they could only have acquired through years of experience.
And the learning doesn't stop there. After completing a course with PMO Advisory we offer online mentoring. Participants have the opportunity to contact us with real world issues they are having trouble resolving, and one of our experienced instructors will help guide them through the resolution at no additional charge.   Contact us for additional information on PMO Advisory's customized learning solutions including courses on project, program, and portfolio management, project leadership, managing high performing teams, and more.
PMO Advisory, PMI Registered Education Provider #4173
As a Registered Education Provider, we are approved by the Project Management Institute to offer training in project management and issue professional development units (PDUs) to meet the continuing education requirements needed by PMI credential holders. To earn the R.E.P. designation, a provider must meet or exceed rigorous standards for quality and effectiveness as defined by PMI.   We are pleased to share with you the below PMI videos on PMIAA's partnership with PMI and the importance of PMIAA .  
PMIAA & Project Management Career Impact
PMIAA requires  the Office of Personnel Management  (OPM) to establish an official job series for federal program management personnel.  In addition to this the will be a formalization of job series that  will allow for the establishment of a more standard and agreed upon criteria for hiring and promoting program management (PM) professionals.  What this means is that Project Management professionals will have a clear career path. With the documentation of the job series and criteria, building a more distinct career path is the next stride that PMIAA  will advance. As a result of PMIAA, a more stringent set of job requirements in terms of program management training, education, and experience will be defined and recognized. PMIAA makes provision for the federal agencies to enhance the role of program managers through training and mentoring.
This all dovetails nicely with PMI's  announced findings of an analysis it commissioned from the Anderson Economic Group (AEG). Project Management Job Growth and Talent Gap 2017-2027   The report is an assessment conducted by AEG on behalf of PMI on project management employment and industry activity.  The findings reveal that the demand for project and program management professionals is high not only in the United States but in all of the 11 countries it analyzed: the United States as well as Australia, Brazil, Canada, China, Germany, India, Japan, Saudi Arabia, the United Arab Emirates, and the United Kingdom.
The project management profession is expected to grow by 33 percent across the same 11 countries through 2027. The report anticipates nearly 22 million new jobs will be created during the next decade – and that by 2027, employers will need nearly 88 million individuals working in project management-oriented roles.
Within the United States alone, an average of 214,000 new project management jobs will be open each year resulting in 2.1 million new job openings between 2017 and 2027.  
Some three-quarters of organizations rank project management leadership skills as most important for the successful navigation of complexity in projects, according to our research. Most organizations report that technical skills are the most difficult to find but the easiest to teach. As a result, global organizations are choosing to hire individuals who possess more nuanced skills in such leadership areas as stakeholder communication, negotiation, and collaboration/analysis — and then provide training to develop their technical skills.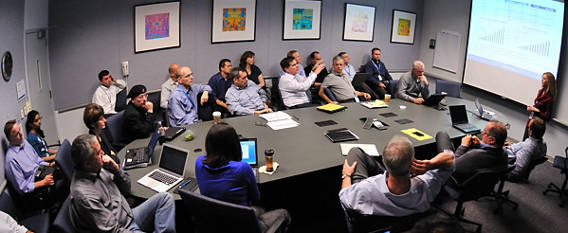 Why PMO Advisory for PMIAA Training?
What makes PMO Advisory the best choice for your PMIAA Training and/or Consulting needs?  First of all our company is founded by Dr. Te Wu who holds the following PMI® certifications; PfMP, PgMP, PMP, and PMI-RMP® (Portfolio, Program, Project and Risk Management, Professional), and is an assistant professor at Montclair State University, and a visiting/adjunct professor at New York University, Stevens Institute of Technology, and Touro Graduate School of Business.  Dr. Wu founded PMO Advisory LLC, a management training and consulting firm that specializes in strategic business execution including portfolio, program, and project management.  Hence the foundation of PMO Advisory is rooted in project management expertise coupled with educational attainment.   We are uniquely capable as we serve the full spectrum of not only PMIAA Training but also project management (portfolio, program, and project management) training and leverage that in our consulting and advisory services.
We're experienced professionals.  We speak human. We don't clutter our communication with consultant-speak designed to make frameworks more difficult to understand than they or your issues are. We prefer to keep our language and our solutions friendly, simple and effective.  You're not just hiring another training or consulting firm, you're partnering with experienced professionals who will not only meet, but exceed, your expectations. We provide effective education that is grounded in years of successful application, not opinion or personal preference.  We focus on what makes our clients successful.
We care about your success.  YES, we really do!  We don't just get to know you or your business, we take a sincere interest and genuinely want to help you and or your business realize lofty goals.  We want to know all about your vision for your career and/or company.   We personally invest ourselves in each trainee and every project we work on. Our programs will provide you and your business with a clear road map to success.
We've done our homework.  We're extremely knowledgeable about serving busy people with busy lives and training trends. We embrace contemporary learning initiatives because we've seen first-hand the fantastic results that they produce. Whether you're looking for a hybrid training of online and in-person / in classroom; whether organizational training or executive coaching or leadership training, you can be sure PMO Advisory is educated on a variety of solutions to meet your needs.
We are committed to quality.  We don't settle for anything but the best, and neither should you when it comes to training. We've worked hard to find the best ways to provide our clients with affordable project management training programs and reasonable scheduling options without sacrificing the quality of our services.
We're flexible, agile and cost-effective.  Because we are a small firm, we're also responsive, flexible and agile. We adapt as your needs change, with a speed, efficiency and cost-effectiveness that larger firms just can't match.  PMO Advisory does more than just deliver our project management training and management programs to you. We also make sure that the resources in your organization who will be implementing the programs know exactly how they work, why they work and how to help them evolve. We will make sure you're set up for success before our work is done!
Our client satisfaction commitment.  A positive client service experience which meets (and ideally exceeds) your expectations is the goal behind all of our business interactions. Continually improving our service experience is the cornerstone of our operations.  Measurement and feedback are critical to achieving these goals. We continually collect client feedback — formal and informal; both good and not-so-good — and share it across the company. When the feedback is good, our employees are motivated to repeat and improve on their performance.
Our Philosophy and Values
PMO Advisory is a PMI® Registered Education Provider (R.E.P. #4172)  and proud to be one the very few PMI® registered firms able to offer Portfolio (PfMP®), Program (PgMP®), Project (PMP®),  and Risk (PMI-RMP®) Management Certification Training. We make tremendous effort to understand our clients, their needs and interest and align our products and services  accordingly.   Because we are a small firm we're agile, responsive, and will adapt our training programs as your needs change with a speed larger firms just can't match.  We're committed to getting individuals, small teams, and organizations professionally trained and transformed in line with set goals.  You are guaranteed a positive client service experience which meets (and ideally exceeds) your expectations, this is our goal behind all of our business interactions.  Specifically we promise to:
1. Focus on the benefit of the training as it relates to each customer's individual needs.
2. Be responsible and accountable for each customer's success.
3. Always act with integrity and dignity when dealing with customers, vendors and employees.
4. Always EXCEED the client's expectations.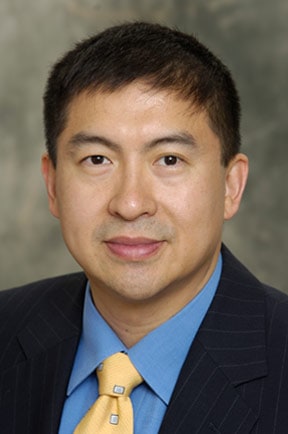 Te Wu, Founder & CEO