Meet the PMO Advisory Team of Trainers and Consultants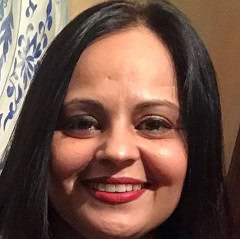 Supreet Baines-Sharma
Trainer, PMP, PMQ (from APM)
Supreet Bains-Sharma is an experienced project management practitioner and independent business owner, running a successful corporate coaching business. She has extensive experience working in global project management in a matrix environment. She has worked on executing large scale organizational transformation, specializing in contact centers and vendor outsourcing. Her project work includes PCIDSS compliance, ITES implementation and support, as well as contact center expansion.
Supreet's work experience and educational experiences are both diverse and international: she holds a B.A. with a major in Economics from Miranda House College, Delhi University and holds graduate certificates in Advertising & PR and Marketing Management.  She is PMP certified from PMI, is a PMQ holder from APM, UK (Association of Project Management), and SCP-SHRM certified, from the Society of Human Resource Management. She is a business professional focused on helping clients deliver results through strategic project implementation.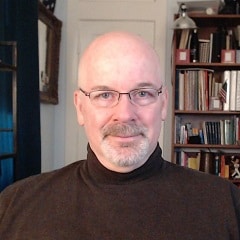 Bill Dannenmaier
Trainer, PMP
Bill Dannenmaier, trainer, consultant, and CEO BlackBox Migrations, LLC, (d/b/a BlackBox Partners) has a broad background that crosses industries, functions, and cultures.  He has industry knowledge in energy (upstream and downstream), telecommunications, Information Technology (IT), consulting, and the military. Bill has been a part of many organizational environments– multinational corporations, small businesses, non-profit groups, and governments. Bill has lived in four countries, worked in over twenty countries, and travelled to over fifty countries. Bill started his career in the U.S. Navy as an engineering officer.  After graduate school he worked as a consultant and project manager on projects that involved economic modeling, integration of systems, marketing, process documentation, and starting up companies. As a trainer, Mr. Dannenmaier has taught classes to thousands of students in twenty states and over a dozen countries on five continents.  
Mr. Dannenmaier has an MBA from Cornell University; an MA from the College of William and Mary, and a BS from Austin Peay State University.  Bill graduated from Officer Candidate School, Surface Warfare Officer Basic and Main Propulsion Assistant schools in the U.S. Navy.  Bill is certified as an administrator of the Myers-Briggs Type Instrument (MBTI) and as a Project Management Professional (PMP®).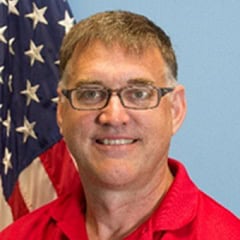 John Driessnack
Trainer, PfMP
John is a nationally known expert in Systems and Portfolio/Program management in the Federal/DoD/Intelligence acquisition environment. He spent 21 years as an Air Force officer, which included senior PM for Global Broadcast System (GBS), and program or functional lead on several other major Aircraft, IT and Intel program(s). Post retiring in 2004, John managed a consulting group, conducts research in the economics of portfolio/program controls and industry structures, and teaches at Defense Systems Management College, American University, and Naval Post Graduate School. He started his own consulting firm, Olde Stone Consulting, LLC in 2014. He holds BS in Industrial Engineering, MS in Economics, and advanced academic work in New Institutional Economics. Certified as a DoD DAWIA Level III Program Manager, Financial Managers, and Acquisition Logistician, as well as Industry Cost Estimator and Project Management Professional certifications. He is also published in defense acquisition journals, co-author of the PMI/INCOSE/MIT guide for Lean Enablers for Systems Engineering, contributor on the GAO best practice guides for cost and schedule, and chaired NDIA working groups, as well as authored several PMI white papers and spoken at the PMI PMO Symposium as well as other conferences.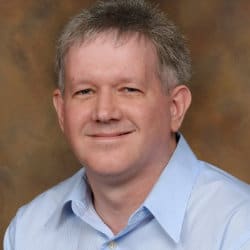 Tony Johnson, DASSM, PMP, PgMP, PfMP, PMI-ACP, PMI-RMP, PMI-SP, CAPM
Trainer, DASM
Tony Johnson is the CEO and Founder of Crosswind PM, the Founder and President of PM Training Alliance, and the Chief Learning Officer for Learn PM Anyware. He has the following industry credentials:
PMI: DASSM, PfMP, PgMP, PMP, PMI-ACP, PMI-RMP, PMI-PBA, PMI-SP, CAPM, PMI Certified Trainer (for PMP, DASSM, DASM)
Scrum Alliance: CSM, CSPO, CSP, CSP-SM, CSP-PO
IIBA: CBAP, CCBA
PMTA: Certified Training Provider
Comptia: Project +
With over 20 years of experience, Tony has a broad range of industry experiences including telecommunications, financial, consulting, hardware, software development, education, IT, and manufacturing. He has been a trainer and curriculum developer in technology, electronic commerce and Project Management. He is an award-winning member of Dallas, Texas PMI® Chapter, Tony Johnson is a past member of the Chapter's education committee. Mr. Johnson has been the keynote speaker in speaking engagements at PMI & IIBA Chapters worldwide. He is the author of 46 books for the CBAP, CCBA, PMP, CAPM, PMI-ACP,  PgMP Exams and agile frameworks.  Products created also include audio content, exam simulation apps, flashcards, placemats and PMTV online training. He participated in PMI's pilot program for Disciplined Agile training and courseware review. He was on the core team that wrote PMBOK Guide seventh edition as well as a contributor of over ten PMI standards publications. Tony has a bachelor's degree in Business Administration & Finance and an MBA in Operations & Strategic Management from Dallas Baptist University.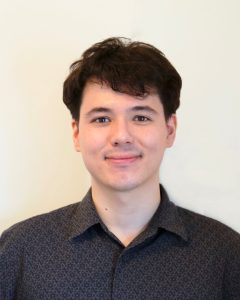 Frank Kwakkelaar, CAPM
Trainer, CAPM
Frank Kwakkelaar is currently a project management consultant and CAPM trainer with PMO Advisory. Over the past year, he has been working as a business analyst and a project manager on a range of consulting projects including Salesforce implementation, technology tool rationalization, revamping a financial and accounting system, providing project management training, and supporting an Enterprise Project Management Office. Within PMO Advisory, he led the development of the CAPM course, working closely with other senior project managers in the firm. Previously, he is a graduate of the University of Twente in the Netherlands where he studied environmental policies and economics. The breadth of his interests and his love of working closely with people from diverse backgrounds led him to pursue Certified Associate of Project Management. On the side, he is an avid photographer and tutors high schoolers and college students in mathematics, science, and English.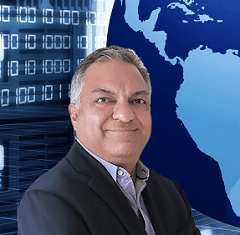 Fernando Munoz
Trainer, PMP, PSM, and Six Sigma Black Belt
Fernando is a certified Project Manager (PMP), Professional Scrum Master (PSM), and double Six Sigma Black Belt. He is an experienced professional, with more than 25 years performing project planning; as well as leading and successfully executing the design, administration, and operation of complex telecommunication networks and technological system and software development projects for several multinational companies. As part of his extensive service portfolio, Fernando has supported his customers to successfully execute highly complex projects, which required the leadership of self-organized, multidisciplinary, and multicultural teams.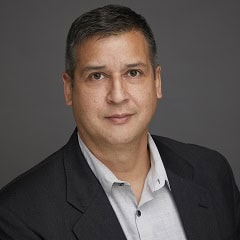 Mike Otero
Trainer, PMP, PgMP, PfMP, PMI-ACP
Mike Otero is a certified Portfolio Management (PfMP), Program Management (PgMP), Project Management (PMP), Agile Project Management (PMI-ACP) and Lean Six Sigma (Verizon) Professional.  As a strategic thinker, Mike has simplified and operationalized complex initiatives with expertise in strategy ideation and execution in the domains of Wireless, Telecom, Customer Experience, eCommerce, Omni/Multi-Channel, Sales and Marketing, Zero Based Budgeting and Pharma domains. Mike is an effective communicator across all executive (CxO) levels, globally and domestically. He has extensive knowledge and experience in program, project lifecycles, and new product development. Mike is adept at navigating global, compliance, and heavily regulated landscapes and has delivered dozens of programs ranging from $10M – $500M for Fortune 50 enterprises. Mike has an MBA from Centenary University with a concentration in Management, a Bachelor's degree in Psychology and pre-Law from Montclair State University and has completed several Strategy Programs from Cornell University in addition to training from George Washington University for Project Management and UT Dallas for Program Management.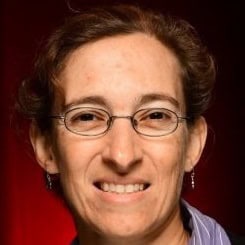 Susan Parente
Trainer, PMP, PMI-ACP, PMI-RMP
Susan Parente is a Principal Consultant at S3 Technologies LLC, an Associate Professor teaching project and risk management, and an instructor at PMO Advisory.  S3 Technologies, LLC is a company focused on revitalizing projects through the use of risk management. PMO Advisory is a consulting and training specializing in strategy implementation and project management. Ms. Parente is also a project engineer, consultant, speaker, author, and mentor focused on project and risk management. She is certified in PMP®, PMI-RMP®, PMI-ACP®, CISSP®, RESILIA®, and ITIL® Foundations with a Master in Engineering Management.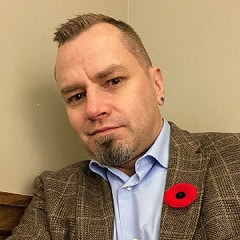 Anthoney Pavelich
Trainer, PMP, PMI-ACP
Anthoney Pavelich has both the Project Management (PMP) and Agile Project Management (PMI-ACP) from the Project Management Institute. He attained his MBA concentrated in Project Management as well from Keller Graduate School of Management of DeVry University.  Anthoney has a varied background in many industries such as banking, supply chain, warehouse management and development, higher education, government – all spanning over 17 years. He owns his only consulting and coaching business, PavPro Consulting, working with clients to run projects and improve their project management processes. Anthoney also hosts his own podcast "The Biker PM", where his topics cover project management and entrepreneurship. He is also adjunct faculty at Sheridan College, teaching in the Project Management and Business Analysis certificate programs. Anthoney has also volunteered with PMI to deliver PMP Prep courses as well as with Endeavour Consulting helping non-profits developing projects.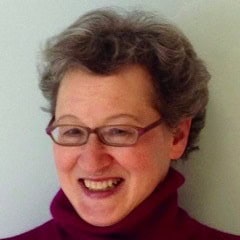 Mimi Rosenfeld
Trainer, PMP
Mimi B. Rosenfeld is a project manager who leads cross-functional teams with a focus on process, communication and training. Mimi holds Project Management Professional (PMP)® certification from the Project Management Institute and an MBA from the Johnson School at Cornell University. In her current role as Project Manager for Medstartr, she coordinates crowd funding initiatives for medical and health IT start-ups. She also serves as Program Manager of the Career Development Network for the Project Management Institute, New York City Chapter (PMINYC). Previously, at publishing giants Time Inc. and Bonnier Corp., Mimi led implementations of four enterprise systems. She served as a consultant on strategy for complex, multi-channel database marketing programs, and directed internal teams on project execution. She has streamlined and standardized workflows to determine best practices, and publishers continue to use her quality control tools.   Mimi has volunteered as a Program Manager with PMINYC, recently in Outreach Communications and currently for the Career Development Network. In addition, she volunteers with Health 2.0 NYC, organizing events to advance innovation in healthcare. Mimi enjoys sharing information in formal and informal settings, in the classroom and on the job, and is an advocate for lifelong learning.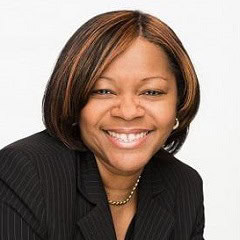 Charmagne Tellis
Trainer, PfMP, PgMP, PMP, CSM, IAPP
Charmagne Tellis is a senior-level Technology Project Management Office (PMO) and Project Portfolio Management (PPM) professional with close to 20 years cross-functional experience leading enterprise strategic and tactical Application Development projects, programs and portfolios across numerous technologies in the Management Consulting, Marketing and Retail industries. She holds certifications from the Project Management Institute in Portfolio Management (PfMP)®, Program Management (PgMP)® and Project Management (PMP)®. She also is a certified Scrum Master (CSM) and holds certifications from the International Association of Privacy Professionals (IAPP) on Data Protection. She holds a Bachelor of Arts degree from Columbia University and a Master of Arts degree from New York University.   Charmagne spent 12 years at the prestigious McKinsey & Company management consulting firm leading global Financial Systems projects. Most recently, she has focused the past eight years on applying her consulting industry background to the PMO and PPM space. She established and managed a PMO for several years at a leading privately held education recruitment and job search marketing company. Currently, she is a Senior Manager of IT Enterprise Project Portfolio Management at a leading global New York based luxury Retailer where she is a key contributor to driving the maturity of the PPM framework. In her free time, she enjoys giving back by serving as a mentor for the Project Management Institute, New York City Chapter.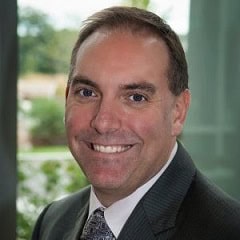 Brian Williamson
Trainer, PMP, PgMP, PfMP, PMI-ACP, ITIL, Six Sigma
Brian Williamson is a Strategic Portfolio, Program and Project Management executive, with nearly 20 years of experience managing and implementing large scale Enterprise Software Applications. He holds certifications from the Project Management Institute in Portfolio Management (PfMP)
®
, Program Management (PgMP)
®
, Project Management (PMP)
®
, Risk Management (PMI-RMP)
®
, Business Analysis (PMI-PBA)
®
, and Agile (PMI-ACP)
®
. Brian is also certified in ITIL
®
and Six Sigma; and holds two Masters Degrees from Polytechnic University: Management of Technology ('97), and Information Systems Engineering ('00). He has extensive Portfolio, Program and Project Management experience in the microverticals of Financial Management, Supply Chain Management, and Human Capital Management, spanning both the Healthcare and Manufacturing industries. As a trainer / coach, Brian has mentored many Program and Project Managers, using his own material and methodology aligned to the
PMBOK

®

 
Guide and Standard for Program Management. Based on the Standard for Portfolio Management, Brian has also developed several tools, templates and structured data flows. Brian's training focus is primarily at the Senior and C-Levels, with a concentration in strategic portfolio management.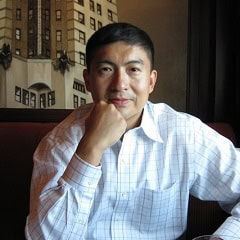 Te Wu
CEO/Trainer, PfMP, PgMP, PMP, PMI-RMP
Prof. Dr. Te Wu is CEO of PMO Advisory LLC, a management consulting firm that specializes in Strategic Business Execution including portfolio, program, and project management. He is also a business school professor at Montclair State University and China Europe International Business School (CEIBS). Te has more than 25 years of experience in management consulting, having worked with industry leaders such as KPMG, Accenture, Oracle, Kraft, Standard and Poor's, Chase Bank, LexisNexis, Lumina Foundation, and Weill Cornell.
As a college professor at Montclair State University, Stevens Institute, and CEIBS, Te has been teaching project management, general management, international business, and organization change since 2003. Te is one of few, estimated at less than 200 in the world, professionals certified in Portfolio (PfMP)®, Program (PgMP)®, Project Management (PMP)®, and Risk Management (PMI-RMP)®. Te served as a core member on PMI standard committees for portfolio and risk management and a team lead representing the United States on the International Standard Organization Technical Committee 258 for Project, Programme, and Portfolio Management. He is also a researcher, author, speaker, and board member of three education institutions. His latest book, Optimizing Project Management (CRC Press, 2020), enables professionals to achieve project success through a consultative approach by tailoring project management processes.

Email us and we'll promptly get right back with you!