Starting Complex Initiatives

Complex projects come with an extraordinary degree of uncertainty and unpredictability.  Thus project managers are faced with decision making environment in which many of the critical factors are beyond the project team's direct control.  This situation leads to iterative planning and design where project manager must pivot and address seemingly random events that create unforeseen changes in the project's scope.   Project complexity is dynamic.
Its components interact with each other in different ways, similar to pieces in a chess game. Despite the project's ultimate scope being uncertain in the early stages of project development, the project team must develop solutions to satisfy external stakeholders who can affect the agency's ability to achieve the complex project's objectives. The level of uncertainty may also vary with the maturity of the individual organization.
Within the field of project management, researchers have continuously searched for improved methods to successfully deliver challenging projects. As projects have become larger and more elaborate, planning for the many potential uncertainties within a project has become increasingly more difficult. By considering the relationships between risk, uncertainty and complexity the project team may be able to expose the fundamental causes of potential problems earlier in the project lifecycle. 
Complex projects face high levels of both uncertainty and ambiguity. 
Complexity management considers how the different parts of a project interact and how these interactions should be managed such that the project can embrace the opportunities resulting from the complexity while limiting the risks. Complex projects face two major challenges; 
Project Complexity induces unpredictable behavior in the project. The more complex a project is, the more connections exist between the different elements. When one element is uncertain, it is likely that the connected elements will also become more uncertain. As more elements interact, the behavior of the project becomes less and less predictable. 
Project Complexity induces ambiguity (a lack of clarity) which limits the ability of stakeholders to foresee and manage the project. While project managers and team members utilize tools such as project schedules, work packages and task descriptions to break down the project into more easily understandable parts, it is likely that at some point particular interactions between parts of the project are ignored or simply not noticed. A project can become so large that it is effectively impossible for a single project member to understand all the detailed interactions between the many parts of the project. 
The combined challenge of project complexity is thus that the project itself is less predictable; and that it is more difficult for stakeholders to understand the project in its entirety in order to manage the project correctly. 
Managing project complexity requires more than a single strategy. 
The initial phases of a project are typically dedicated to the exploration of the project scope and the development of an appropriate project structure. A project's complexity results from the project composition, as such, the project complexity is inherently designed into the project as a result of the project's definition. The most effective method to manipulate the project complexity is to consciously design the project such that the initial project complexity is in line with the desired project complexity. While simply put, the project complexity can be managed by either removing the sources of complexity or by reducing their impact, several strategies may be considered; 
The active selection of complex projects. By estimating a project's complexity before taking on a particular project, the fit between the project and the organization can be considered. When a mismatch occurs, the organization should deliberately decide to either proactively change the project's composition, kill the project or to continue as planned while consciously accepting the inherent risk of the project. 
The selection of appropriately skilled project staff. When a project is particularly complex on one dimension of project complexity, and the project manager lacks the appropriate skills and experiences to manage the complexity of that dimension, it becomes more likely that the negative effects of that dimension are underestimated and consequently poorly managed. 
The selection of an appropriate project methodology. Project complexity stems from the collective behavior of the project system. Since most management methodologies effect the project as a whole, the choice of management method can have a considerable impact on a project's complexity.
PMO Advisory, LLC, Project Management Institute Authorized Training Provider (ATP) # 4172
Achieving success in business execution is the number one concern facing all organizations, regardless of their type, size, geography, or industry. The challenges are many, but the opportunities are also great.  PMO Advisory has spearheaded this field of strategic business execution (SBE) by providing a comprehensive series of courses that span across project management to organizational change. As a Project Management Institute Authorized Training Provider (ATP), PMO Advisory enables organizations to attain superior execution with our high power course series and the associated PMI certification boot camps including the following:
Project Management (including boot camps for PMI's CAPM® and PMP® certifications)
Agile Project Management (including boot camps for PMI-ACP® certification)
Program Management (including boot camps for PgMP® certification)
Portfolio Management (including boot camps for PfMP® certification)
Risk Management (including boot camps for PMI-RMP® certification)
Project Management Office (PMO)
Organizational Change Management (OCM)
Strategic Business Execution (SBE)
Plus many other related courses such as Strategic Planning, Leadership. Communication, Negotiation, Emotional Intelligence courses. Our courses are closely aligned with the PMI and International Standard Organization (our CEO, Dr. Te Wu, is a US Delegate with the ISO Technical Committee 258).  As a full-service firm, we provide the following services to our institutional customers:
Expert-led course offerings, including custom development targeting to address your specific needs
Condensed live-virtual series (such as our "Sixty Minutes Series") on highly popular topics designed to promote learning and application
Tailored information sessions, not only about the course offerings but also making a compelling case of how project management will enhance individuals and teams
Multi-delivery methods and platform including onsite, real-time and live virtual, and hybrid learning with e-learning components
World-class instructors, highly experienced, and certified in their respective area of focus
Free employee access to our monthly webinars (earning free PDUs for PMP certified employees)
Global reach, including offering courses in Spanish, French, Chinese, Japanese, Arabic, and other languages
Dedicated client management, including a dedicated client manager, organizational-specific webpage and email for easy communication.
Our Philosophy and Values
PMO Advisory is a PMI® Authorized Training Provider (ATP #4172)  and proud to be one the very few PMI® registered firms able to offer Portfolio (PfMP®), Program (PgMP®), Project (PMP®),  and Risk (PMI-RMP®) Management Certification Training. We make tremendous effort to understand our clients, their needs and interest and align our products and services  accordingly.   Because we are a small firm we're agile, responsive, and will adapt our training programs as your needs change with a speed larger firms just can't match.  We're committed to getting individuals, small teams, and organizations professionally trained and transformed in line with set goals.  You are guaranteed a positive client service experience which meets (and ideally exceeds) your expectations, this is our goal behind all of our business interactions.  Specifically we promise to:
1. Focus on the benefit of the training as it relates to each customer's individual needs.
2. Be responsible and accountable for each customer's success.
3. Always act with integrity and dignity when dealing with customers, vendors and employees.
4. Always EXCEED the client's expectations.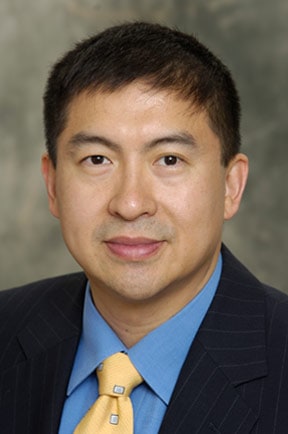 Te Wu, Founder & CEO