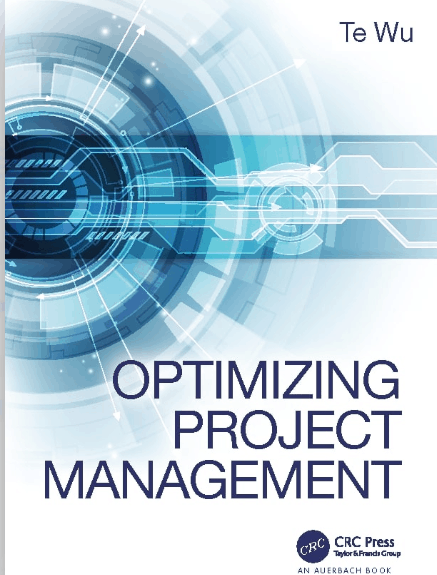 Optimizing Project Management
Wednesday, September 23, 2020, 1:00 pm – 2:00 pm  EST
Summary: Are you confused with so many methodologies between predictive, adaptive, hybrid, and GID (get it done)?  Today, there seems to be a new method coming out every week.  Scrum is now a household name, at least among the software developers. But what about SAFe, DSDM, XP, Crystal, and Disciplined Agile.  Before you get bogged down on all the various approaches, is there a better way?  The short answer is Yes.  Dr. Wu wrote this book to provide a more principle-based approach to project management. By understanding the key variables such as project needs, environmental context, constraints, and risks, project professionals can work smarter and focus on the optimal approach to complete their projects.
Description: ​ Since the early 2000's with the introduction of the Agile Manifesto, there has been a "gold rush" as professionals and organizations attempting to develop the latest and best tools. Rational introduced RUP (Rational Unified Processing), Scrum became the de facto standard in many software development companies, the demise of waterfall had been pontificated. As you scan across the landscape of project management approaches and methodologies today, it's like buying take out from a complex menu of choices.  This in term has translated to the burden of keeping up with the "Jones" in a race to obtain the latest certifications.  
Dr. Wu, our CEO and founder, and a thought leader in project management and business execution wrote his late book – Optimizing Project Management in an attempt to address this madness of approaches and methodologies.  In his view, which are shared by a majority of professionals that we had the fortunate experience of interacting, project managers need to take a harder look at the fundamental aspects of project management, get the basic right, choose the most appropriate methodology, and optimize for the success of the project, sponsoring organization, and the project team who are doing the work.  
Optimizing Project Management takes a consultative approach to examining project management and ask the hard questions early so professionals can establish the optimal process of managing projects. The book contains 21 relative short chapters that is idea for aspiring and experienced project managers.  For instructors and trainers, the book contains a comprehensive case study in Appendix B that maps real-world scenarios to the 21 chapters. (Incidentally, Dr. Wu is looking for collaborators to create new cases that can tailor the approach for particular industry and profession. So if you wish to collaborate, you can contact him directly.) 
This webinar provides an overview of the book, including how the book is organized, the key questions that the book address, and how you can apply the essential concepts to improve and optimize project success.
Why Attend?: 
To de-clutter from the confusion of various project management methods
To be a more knowledgeable project professional, especially for those who work with in complex environments
To enhance learning and improving project management
Who Will Benefit? : This presentation is designed for a broad range of participants, from the entry-level to the executives. Such as:
Project Managers
Project team members
Project professionals who are working in organizations with a significant amount of scope change during projects.
Business and functional professionals who are stakeholders on projects
Up and coming project professionals who want to sharpen their skills and knowledge of project management
Outcome:   At the end of the presentation, participants will:
Articulate the key questions that project management professionals should consider
Describe how they affect and shape the project approach across the project life cycle and the twelve knowledge domains
Build a more solid foundation of project management that will enable you to grow and excel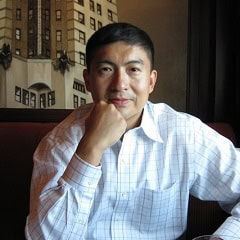 Dr. Te Wu (PMP, PgMP, PfMP, PMI-RMP)
CEO, CPO
Prof. Dr. Te Wu is the CEO of PMO Advisory and a professor at China Europe International Business School and Montclair State University. Te is certified in Portfolio, Program, Project, and Risk Management. He is an active volunteer including serving on PMI's Portfolio Management and Risk Management Core Teams and other roles. He is also a U.S. delegate on the ISO Technical Committee 258 for Project, Program and Portfolio Management. As a practitioner, executive, teacher, writer, and speaker, Dr. Wu enjoys sharing his knowledge and experiences and networking with other professionals.