Employee Training on Project, Program, and Portfolio Management and Strategy

PMO Advisory, LLC, Project Management Institute Registered Education Provider # 4172
Achieving success in business execution is the number one concern facing all organizations, regardless of their type, size, geography, or industry. The challenges are many, but the opportunities are also great. PMO Advisory has spearheaded this field of strategic business execution (SBE) by providing a comprehensive series of courses that span across project management to organizational change. As a Project Management Institute Global Registered Education Provider (PMI R.E.P.), PMO Advisory enables organizations to attain superior execution with our high power course series and the associated PMI certification boot camps including the following:
Project Management (including boot camps for PMI's CAPM® and PMP® certifications)
Agile Project Management (including boot camps for PMI-ACP® certification)
Program Management (including boot camps for PgMP® certification)
Portfolio Management (including boot camps for PfMP® certification)
Risk Management (including boot camps for PMI-RMP® certification)
Project Management Office (PMO)
Organizational Change Management (OCM)
Strategic Business Execution (SBE)
Plus many other related courses such as Strategic Planning, Leadership. Communication, Negotiation, Emotional Intelligence courses. Our courses are closely aligned with the PMI and International Standard Organization (our CEO, Dr. Te Wu, is a US Delegate with the ISO Technical Committee 258). As a full-service firm, we provide the following services to our institutional customers:
Expert-led course offerings, including custom development targeting to address your specific needs
Condensed live-virtual series (such as our "Sixty Minutes Series") on highly popular topics designed to promote learning and application
Tailored information sessions, not only about the course offerings but also making a compelling case of how project management will enhance individuals and teams
Multi-delivery methods and platform including onsite, real-time and live virtual, and hybrid learning with elearning components
World-class instructors, highly experienced, and certified in their respective area of focus
Free employee access to our monthly webinars (earning free PDUs for PMP certified employees)
Global reach, including offering courses in Spanish, French, Chinese, Japanese, Arabic, and other languages
Dedicated client management, including a dedicated client manager, organizational-specific webpage and email for easy communication.
Send us an email address to receive a course catalog.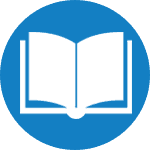 Quick Jump Links Directory
Aligning Employees with Corporate Strategy
The Importance of Project in your Business
Our Process in Serving You
According to the Experts
Innovative Hybrid Courseware
Newest Courses
Effective Training Needs to be Expert Led & Live
Our Philosophy and Value
Program Management Improvement & Accountability Act
Aligning Employees with Corporate Strategy
The 30,000 foot view on how we serve organizations is by training employees so a global workforce successfully establishes a  "strategy execution environment".  Specifically, through education and training on the frameworks and principles of Project Management, we move all employees toward organizational goals and align all employees with the defined executive vision. 
We serve clients with global projects and programs;  global teams, communication, organizations, that need collaborative training to achieve uniformed coherency across the organization.  All training emphasis is live, instructor led, LMS (learning management system) neutral, and designed to manage the challenges of cross-cultural communication, virtual organizations, skewed time zones, multiple languages, and collaboration across locations.
PMO Advisory can deliver a single course or an entire curriculum to your team or organization in a private format – at your location, at or at our training center in Cedar Grove, New Jersey, or online in a live virtual classroom format.    We enable you to enhance your team's effectiveness and boost productivity with instructor-led training customized to suit a range of cultures and languages.  We know that integrating lessons learned from training into daily work flow can be a challenging process.  Because we understand that there can be a variety of barriers to implementation, we have dedicated trainers who can be onsite – or on call – to assist and coach your project/program managers on overcoming all obstacles – on-demand.
While research has documented the importance of strategy execution in creating corporate value, time and money spent on strategic planning is wasted unless the organization establishes an implementation process educating all employees on their role and responsibilities in the adoption of strategy.  A prerequisite for implementing strategy is that all employees understand the strategy and thus a consistent and continuing education and training program is the foundation for organizational alignment.
The Importance of Project Management in your Business
So why is project management important? For starters "Project Management" is a very broad term as it covers various techniques, methods, process and strategies and the main purpose of all of them is same that is to minimize the chances of loss or failure of any project. Without it, teams and clients are exposed to chaotic management, unclear objectives, a lack of resources, unrealistic planning, high risk, poor quality deliverables, projects going over budget and delivered late.
Great project management matters because it delivers success. Project management creates and enables motivated teams who know their work matters, so do their best work. And that project management enabled team ensures the right thing is delivered; that which delivers the intended and forecasted real return on investment, and that makes happy clients.
Project Management can be split into five major phases: Initiation, Planning & Design, Execution, Monitoring & Controlling, and Closing.
Initiation determines the scope of the project, defining the actual business requirement and identifying what a successful conclusion will be.
Planning & Design identifies how the end result will be achieved.
Execution is work done, in accordance with the plan, to achieve the desired result.
Monitoring & Controlling continually assesses what is being achieved by execution in relation to what was expected in the plan.
Closing finalizes the project once the desired result has been achieved.
Project Management is important for minimizing inherent risks and unexpected consequences, while maintaining control of quality, budgets, timescales and resources in achieving a measurably successful outcome.

Our programs are tailored to your specific needs in a well-defined collaborative approach that optimizes producing measurable and sustainable change toward improvement.  Having designed and delivered organization-wide custom corporate training solutions, we rely on a simplistic yet reliable process in scoping the purpose, objectives and desired outcomes of a training curriculum and program.  We approach this transparently with our client as collective collaboration has proven to deliver the best learning solution for our client.  We can describe our process in working with you as having 4 key steps.   Be mindful all learning programs can be delivered with convenience and flexibility to meet the fast-paced and multiple locations realities of today's organizations and include the following options:
Traditional Classroom Delivery

100% Real-Time Live-Virtual Delivery

Blended Delivery

Team-based Projects

For PMI Certification Courses Industry Leading Test Banks
Step 1:  Listen & Document
The foundation of our approach is built on listening to our clients.  We recognize that no one knows your challenges, limitations, competition, weaknesses and strengths as you do. It is the important establish a clear picture of the present situation and the desired future situation.  The distance or change between those two situations represents the intended learning solution.
Step 2: Collaborate & Explore
Here we craft potential curriculum tempered by your industry best practices, successful learning programs in related environments, academic research, new learning tools and methods all in effort to come to mutual agreement on a final learning solution. While some client solutions are best delivered virtually, others are delivered in traditional classroom style. Many times, the ideal client solutions blends virtual learning, self-paced learning and classroom learning with highly effective tools such as computer-based simulations and team based projects.
Step 3:  20/20 Vision  
A study at the Sloan School of Management showed that leaders who create, communicate, and implement successful organizational visions were more successful in EVERY measure than those who did not.   Thus it's vital that we achieve a 20/20 business vision on our collectively designed learning solution.  It's only after all stakeholders are satisfied we have collectively defined the best curriculum the budget and resources allow, that we move to the delivery stage. The wide ranging considerations which were identified and the key organizational objectives were all narrowed down, considered and result in a final mutual agreement between us and our client.   Goals are defined, outcomes are identified, key stakeholders have provided input, and the environment to support the effort is established.  When we share the same vision of the training curriculum – the consensus leads to unwavering support and paves the path to success of the greater program.
Step 4: Deliver Training
We deliver training solutions that range from very traditional classroom designs on through 100% virtual designs that involve computer-based simulations.  Our solutions are always highly respectful of your time, flexibility, culture and budget.   Along with the delivery of the training is regular review and monitoring hence we employ a constant feedback loop at each stage.   We work with you to put in place any of the multitudes of assessment techniques that are available to ensure corporate training program quality, to measure learner and organizational impact and to sustain personal development growth. Review and assessment tools such as 360 reviews, focus groups, surveys, personal action plans, coaching and post-event mentoring are all considered by the client and the Rutgers design team for their potential value.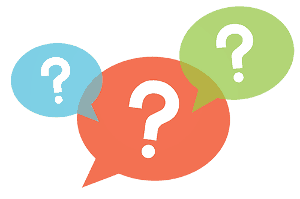 Immediate Results of Project Management Training for Employees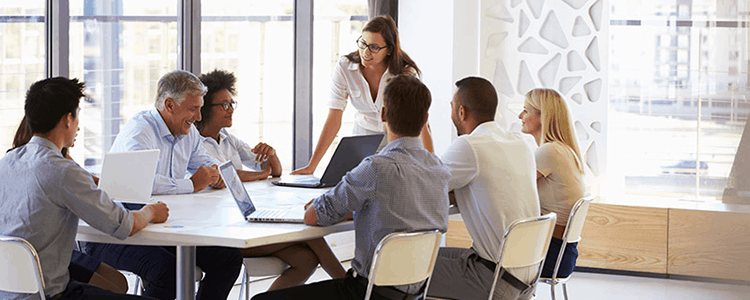 Formal project management training for employees is particularly useful for improving communication between stakeholders and developing a better awareness of the leadership qualities required in a PMO and standard professional working environment. In meetings and when discussing project management tools and techniques a formal training course helps  those involved to better understand what is being discussed and to ensure everyone is working from a consistent knowledge base and with a consistent approach to managing projects using a common language.  Professional development and training courses fast track learning the competencies required to deliver successful projects reliably and avoid the hidden costs associated with learning on the job. Some of the immediate outcomes observed from project management trained employees are:
Improved Efficiency:  Enabling employees to accurately determine the requirements of a project and to assess the available resources and make best use of those resources. This ensures the scope, schedule and budget are accurately set from the start.
Enhanced Confidence: Learning about how to identify risks in projects, and how to manage, them helps build an employees's confidence and ability to manage projects effectively.
Consistent Delivery: Confident, efficient employees who are able to deal effectively with risks will consistently and reliably deliver successful projects avoiding wasted time, effort and money.
Customer Satisfaction: When the tools and techniques are used to deliver projects reliably; deliver what was required and within budget then the customer will be satisfied.
Behavioral Changes:  Project Management is not just about experience, tools and techniques but also learning how to influence others and resolve conflict.

In their book The Balanced Scorecard, authors David Norton and Robert Kaplan note that 90 percent of organizations fail to execute their strategies successfully. They go on to state there is a  gap between strategy formulation and strategy execution and that it is formed because with most company's employees are unaware of, or do not understand, its strategy.  Further,  Inc. author Maya Hu-Cha credited this poor performance due to C-level executives underestimating the challenges of implementation in not realizing the importance of "baking" implementation strategies into the culture of a company.  
In sum, strategy must be understood and executed by everyone and entire organization must be aligned around its strategy.  As project management becomes more and more essential to the achievement of strategic organizational goals, it is critical for organizations to bridge this current strategy implementation knowledge and skills gap because successful strategy implementation provides a competitive advantage.
In his book Excellence in Execution: How to Implement Your Strategy, strategy implementation expert Robin Speculand provides a insightful approach to adopting the right mindset, toolset and skillset for an organization to execute strategy, largely centered on:
Engage in constant communication.

  Once a strategic plan has been designed it should be front and center in the everyday work of the organization, so each employee can learn to align the job they are doing with how it fits into the strategic plan.  This is a central component of our role in serving you.
Hold employees, especially managers, accountable

is a powerful tool for ensuring your people are focused on the right actions and prioritizing what needs to be done.   All employees must have a 360 degree understanding of their role and responsibilities in context to the strategy. This is a central component of our role in serving you.
Reallocate resources.

 Leaders must be willing to shift resources so that they best support the strategy implementation. A McKinsey & Company survey noted, firms that actively reallocate capital expenditure across business units achieve an average shareholder return that's 30% higher than the average return of organizations that were slow to shift funds.  Aligning resources toward employee education and training is mission critical to strategy success.
PMO Advisory fulfills these objectives for organizations aligning a global workforces to corporate strategy.

In 2016 the Program Management Improvement Accountability Act (the Act or the PMIAA) was signed into law. The Act aims to improve program and project management practices within the Federal Government, requires Government-wide standards and policies for program management, and establishes a new interagency council to improve program and project practices among agencies.  PMIAA compliance extends to contractors and sub-contractors.    The Act establishes Program Management Improvement Officers (PMIOs) throughout the federal government. The responsibility of PMIOs is to implement program management policies established by their respective agencies and develop strategies to enhance the role of program management and managers within their departments. Note that the use of the term "program management" in the federal government is on par with the term "project management" in the business world.
What makes PMO Advisory the best choice for your PMIAA Training and/or Consulting needs?  First of all our company is founded by Dr. Te Wu who holds the following PMI® certifications; PfMP, PgMP, PMP, and PMI-RMP® (Portfolio, Program, Project and Risk Management, Professional), and is an assistant professor at Montclair State University, and a visiting/adjunct professor at China Europe International Business School (ranked #1 in Asia), Stevens Institute of Technology, and Touro Graduate School of Business.  Dr. Wu founded PMO Advisory LLC, a management training and consulting firm that specializes in strategic business execution including portfolio, program, and project management. Hence the foundation of PMO Advisory is rooted in project management expertise coupled with educational attainment. PMO Advisory has delivered Project training to the Department of Energy and other Government entities and we are uniquely capable as we serve the full spectrum of not only PMIAA Training but also project management (portfolio, program, and project management) training.   For a deeper dive into PMIAA we have a page dedicated to how we can serve you, click here.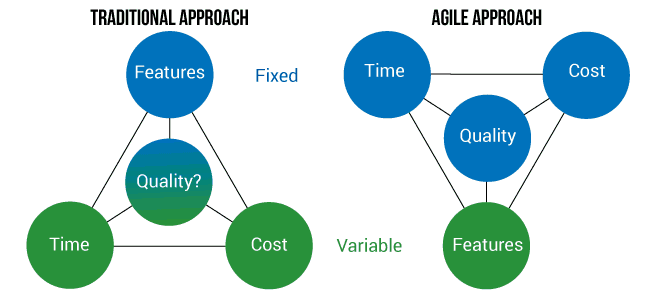 Today, business processes are more complex, interconnected, and involve intricate communities comprised of alliances with strategic suppliers, outsourcing vendors, networks of customers, partnerships and even competitors. Because of this multifaceted nature of businesses, projects that implement new business systems are also more complex.  In response to this a new project management method called hybrid project management is gaining popularity and acceptance. In hybrid, the planning is done using the waterfall approach. The execution and delivery are handled by the Agile method. This hybrid approach makes the planning and project estimation a lot more accurate. At the same time, the team can react to market changes and deliver what the market demands in place of what the team planned.  More organizations are finding that the right delivery approach is often not either/or, but a mix of the two. In fact, 85 percent of respondents believe hybrid project management will be the norm in the coming years, according to KPMG's
Agile Project Delivery 2017
survey of practitioners in the Netherlands and Belgium.
Newest Courses
Waterfall Hybrid Project Management
The blend of Waterfall and Agile approaches can do wonders in many situations when used in right proportions, and may prove to be more complimentary to each other than previously thought. This interactive hands-on course will use realistic projects, case studies, examples, and classroom group activities to teach the students how to harness the synergy of Waterfall and Agile approaches to benefit from the best of both worlds. Students will learn to manage the end-to-end hybrid life cycle effectively, and techniques for applying their newfound knowledge to real-world project environments.
Project Success through Strategic and Business Management
This course supports the requirement for the "Strategic and Business Management" side of PMI's Talent Triangle. Strategic and Business Management is the knowledge of and expertise in the industry or organization that enhances performance and better delivers business outcomes. In particular, effective strategic planning and alignment for project success, project complexity management, essential supply chain management, and project financial analysis techniques will be emphasized as essential elements for project success.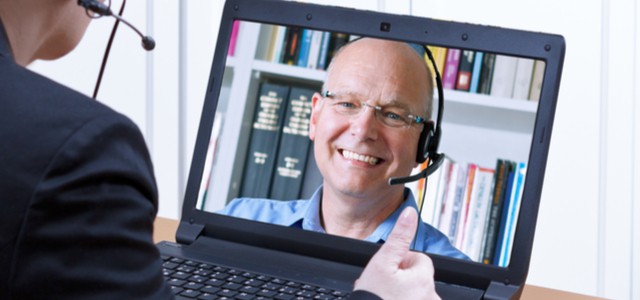 A University of Pennsylvania study (Mindshift, 2014) showed their completion rate for its online pre-recorded courses was just 4%.  A 2012-2013 study conducted by MIT and Harvard (Beta Boston)  revealed an overwhelming 95 percent of students dropped their online pre-recorded courses before completion.  Students gave various reasons for dropping them among the most common reason cited behind this dropout rate: there is no live teacher engagement.
The advantages of learning directly from experts are clear: instructors can easily adapt to learners' needs, learners focus more on the subject materials, and the learners have the ability to receive immediate feedback.  Live accredited instructors, trainers, and teachers are the key that unlocks learning and helps learners resolve issues, solve problems and digest knowledge that sticks! We are specialist in delivering effective corporate training and flexible enough to work with your LMS or ours.  
Live instruction is particularly beneficial for training employees on key strategical changes and or adoptions being made within an organization, training on certificates, and compliance with industry standards. Live instructor led training is essential as students are able to  engage on a human level with a seasoned insightful corporate trainer. Learning should be fun, a great trainer will become a brilliant friend and coach going forward.
Project Management topics need a considerable amount of time to be covered effectively and brought 'full circle', due to the interconnections within a project management or PMO environment.  We achieve long term learning retention by ensuring the information represented is relevant and offers meaningful connections to things you already know and experience in your day. So you're not trying to memorize everything (referred to as the rote method of learning), we enable you to relate what you're learning in an interactive process to help you draw connections.  Mindful people learn better when they're actively involved with the learning than when they're passive observers, we add elements of gameplay and teamwork to the learning which is a great way to keep students enjoying the learning process.
Our Philosophy and Values
PMO Advisory is a PMI® Registered Education Provider (R.E.P. #4172)  and proud to be one the very few PMI® registered firms able to offer Portfolio (PfMP®), Program (PgMP®), Project (PMP®),  and Risk (PMI-RMP®) Management Certification Training. We make tremendous effort to understand our clients, their needs and interest and align our products and services  accordingly.   Because we are a small firm we're agile, responsive, and will adapt our training programs as your needs change with a speed larger firms just can't match.  We're committed to getting individuals, small teams, and organizations professionally trained and transformed in line with set goals.  You are guaranteed a positive client service experience which meets (and ideally exceeds) your expectations, this is our goal behind all of our business interactions.  Specifically we promise to:
1. Focus on the benefit of the training as it relates to each customer's individual needs.
2. Be responsible and accountable for each customer's success.
3. Always act with integrity and dignity when dealing with customers, vendors and employees.
4. Always EXCEED the client's expectations.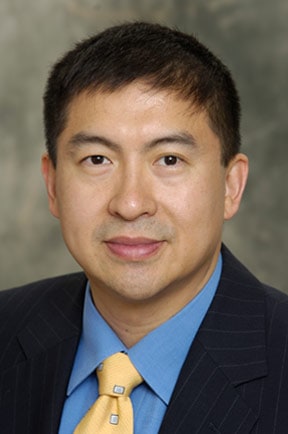 Te Wu, Founder & CEO