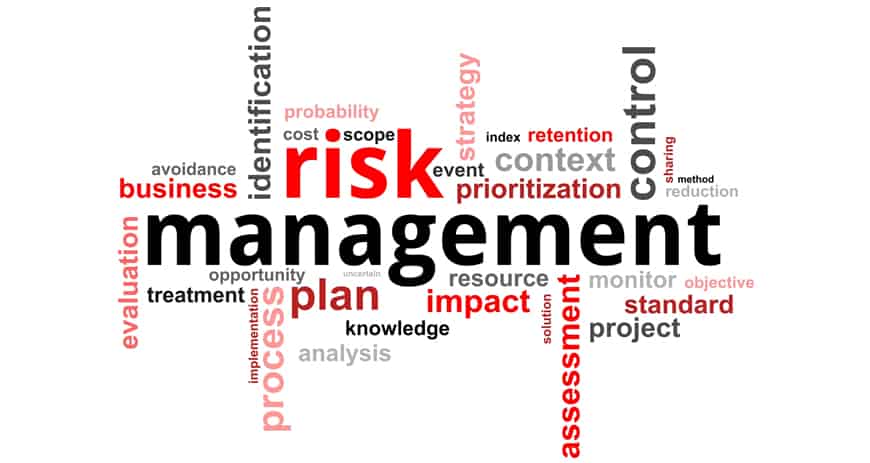 1 Day Risk Management Workshop, March 15, 2019
$399 In-Person Instructor Led Classroom in Cedar Grove, NJ
(20 miles outside of NYC)
$299 Online Live Virtual

"Risk management is the discipline of managing known unknowns and unknown unknowns. This important function should be performed on all projects, but often professionals are unsure how to do so effectively. Risk Management is an essential component of planning and is vital to the execution of all projects, programs, and portfolios, whether small or large," states Te Wu, CEO of PMO Advisory.  "The central question becomes how can project professionals manage risks effectively, complete projects successfully, and deliver intended goals?"
The prime directive for project risk management is to minimize unknowns, more commonly called surprises. This is true whether the surprises are positive or negative, known or unknown. In today's large scale, complex projects, risks occur frequently. When managed poorly, risks can endanger projects, often silently, until the threats materialize. The differences between good and great project managers often lie in their abilities to exploit positive risks (or opportunities) while minimizing negative risks (or threats).  
At its core the word risk within project management  refers to future conditions or circumstances that exist outside of the control of the project team that will have an adverse impact on the project if they occur.   A proactive Project Manager tries to resolve potential problems before they occur and risk management is a proactive process that is invoked to attempt to manage these potential problems before they occur, and therefore increase the likelihood of success on the project.  From the moment a project idea is conceived to the final steps of project closure, risk is an inherent characteristic of any project. This course takes participants through the risk management processes of planning for, identifying, analyzing, responding to, and monitoring risks throughout the life of the project.  This course is consistent with the risk management processes and techniques in PMI® 's A Guide to the Project Management Body of Knowledge (PMBOK® Guide).
Workshop Summary
The prime objective for project risk management is to minimize unknowns, more commonly called surprises. This is true whether the surprises are positive or negative, known or unknown. In today's large scale, complex projects, risks occur frequently. When managed poorly, risks can sink projects often silently until the threat materials. The differences between a good and great project manager often lies in his/her ability to exploit positive risks (or opportunities) while minimizing negative risks (or threats).
Risk management is the discipline of managing known unknowns and unknown unknowns. It is something which everyone wants to be doing but find that we are unsure how to do so effectively. Risk Management is an essential component of planning and is vital to execution of all projects, programs, and portfolios, whether small or large. So, yes we know it is important, but how do we manage uncertainty? How do we manage risk and still deliver on our projects and organizational goals?
This workshop highlights the critical observation that: Risks which have not been managed are the risks we take! If we choose to accept a risk it could be done in conscience awareness, not through lack of action… and it starts with identifying the risk we want to manage.
Course & Learning Objectives
At the end of this class, participants should be able to:
Understand general concept of risk in everyday life
Describe the relationship between risks, assumptions and issues
Identify risks to your project though a number of data gathering techniques
Analyze the potential risks to your project and determine which ones to focus on
Plan appropriate risk responses using a number of different alternatives and options
Monitor and control known risks, and continually assess the project to identify new risks
Who Should Attend
This workshop is designed for business and IT professionals who work on large and/or complex projects where proper management of uncertainties are important for project success. Specifically, the following professionals would benefit greatly from an enhanced understanding of risk:
Project managers who lead and manage large and complex projects with high amount of uncertainty

Project professionals working on projects who want to improve their ability to identify, evaluate, and manage risks

Risk professionals who wish to learn how project risks manifest themselves in all aspects of projects and how these risks can potentially impact the overall investment portfolio

Business professionals who aspire to become certified in PMI's Risk Management Professional (PMI‐RMP)




As an extra incentive, participants in this one day workshop will receive 20% discount toward our Risk Management Professional Virtual and Full class if they register and pay within 15 days of the class.
Meet the Instructor for both the Risk Management Workshop and PMI-RMP Certification Prep Course
Susan Parente, PMP, PMI-ACP, CSM, CSPO, PSM I, CISSP, CRISC, PMI-RMP, RESILIA, ITIL, MS Eng. Mgmt.
Instructor
Susan Parente is a Principal Consultant at S3 Technologies, LLC an Instructor at University of Virginia, and an Adjunct Professor at Post University in CT and Montclair State University in NJ. She is an author, mentor and teacher focused on project and risk management. Her experience is augmented by her Masters in Engineering Management with a focus in Marketing of Technology from George Washington University, DC, along with a number of professional certifications. Ms. Parente has 18+ years' experience leading software and business development projects in the private and public sectors, including over a decade of experience implementing IT projects for the DoD and Department of Commerce.
PMO Advisory Training Center in Cedar Grove, NJ
(466 Pompton Ave, Suite 4, Cedar Grove, NJ 07009,  20 miles outside of NYC)
PMO Advisory Training Center

2 Full Days, PMI-RMP Certification Course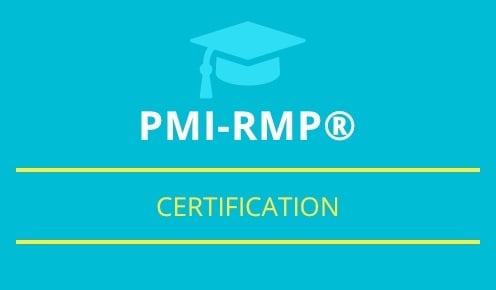 The program includes the following:
Two days of real-time, in person training sessions, divided into multiple sessions. Estimated delivery time is about 16 hours
13 hours of high quality expert-led training video with examples and case studies:
180 days of online access
4 simulation exams plus chapter end quizzes
Free exam aids and other course content
Earn 32 PDUs (Professional Development Units)
Most importantly, assuming you do your share of studying, you will have unlimited access to above for up to a year including attendance to the PMI-RMP Intelicamp.
The 2 Days Full PMI-RMP Course is offered in four tiers: $2,299 (Platinum), $1,899 (Gold), $1,599 (Silver), and $1,499 (Bronze).
For Early Bird, there is a discount of 20%: $1,609 (Platinum), $1,329 (Gold), $1,119 (Silver), and $1,049 (Bronze). Early Bird must be fully paid 45 days or earlier.
For Last Minute participants (paid within a week of the class) and assume there is an available seat, there is a surcharge equivalent to 10%: $2,529 (Platinum), $2,089 (Gold), $1,759 (Silver), and $1,649 (Bronze).
The Project Management Institute is best known for its PMP® credential, but PMI also offers the  Risk Management Professional® certification for project risk, governance, and compliance professionals.  This PMI-RMP certification recognizes the professional's unique expertise and competency in assessing and identifying project risks, mitigating threats and capitalizing on opportunities, while still possessing a core knowledge and practical application in all areas of project management.
This course provides participants with a solid foundation to pass the PMI-RMP exam. During class, participants will be introduced to key project risk management concepts and practices with sample exam questions. Participants will also engage in relevant discussions focusing on project risk management topics and best practices to enhance the learning experience and prepare for the exam. To receive the PMI-RMP certification you must pass the PMI-RMP exam that focuses on the following domains:
Domain 1: Risk Strategy and Planning
Domain 2: Stakeholder Engagement
Domain 3: Risk Process Facilitation
Domain 4: Risk Monitoring and Reporting
Domain 5: Perform Specialized Risk Analyses
Upon obtaining the PMI-RMP certification you will find yourself highly marketable for positions in Project Management for a variety of organizations, especially Fortune 500 organizations and government entities due to the complexity of the content covered in this level of risk management.
Course Objectives
In this boot camp style course, you will receive a comprehensive introduction to project risk and cover the five primary PMI-RMP exam objectives.
Risk and Strategy Planning – activities related to developing policies, processes, and procedures for risk assessment, planning, and response
Stakeholder Engagement – activities related to promoting the understanding of project risk management for stakeholders and project team members, assessing stakeholder risk tolerance, prioritizing project risk, and promoting risk ownership
Risk Process Facilitation – activities related to facilitating risk identification, evaluation, prioritization, and response among project team members
Risk Monitoring and Reporting – activities related to monitoring risk, evaluating risk response against established metrics, and communicating risk response performance to stakeholders and project teams
Perform Specialized Risk Activities – activities related to the specialized quantitative and qualitative tools and techniques used by project risk management professionals
Tips, tricks and techniques for passing the PMI-RMP exam
The Course Covers
Introduction to Risk Management

Risk Planning

Risk Identification

Qualitative Risk Analysis

Quantitative Risk Analysis

Risk Response Planning

Risk Monitor & Control
Who will benefit from the course?
If you are looking to fill the risk management specialist role on your project team and if you are looking for a course that will add value to your PM skills and showcase your specialized expertise to employers, the PMI-RMP credential is for you.
CEOs, CFOs, COOs, VPs, AVPs, GMs, DGMs

Procurement Professionals, Information & Information Security Professionals, Project Management Professionals

Team Leaders / Members, Field Staff Members, Design Engineers, Manufacturing Engineers, Software Developers

Quality & Testing Engineers, Sales & Marketing professionals

Program Managers, Portfolio Managers, Project Engineers

Venture Capitalists, Bankers, Financial Analysts, Accountants
Prerequisites
Secondary degree (high school diploma, associate's degree, or the global equivalent)
4,500 hours of project risk management experience
40 hours of project risk management education
OR
Four-year degree (bachelor's degree or the global equivalent)
3,000 hours of project risk management experience
30 hours of project risk management education
PMI-RMP Exam Information
Duration of Exam : 3.5 Hours

Number of Questions: 170 (Multiple Choice). Out of 170 questions, 20 questions are unscored pre-test questions.

Passing score: PMI don't give percentage instead there is a grade system (Proficient, Moderate Proficient and Below Proficient) only below Proficient is Fail
Exam Description & Objectives
PMI-RMP Exam Blueprint

(From the Examination Content Outline)

Domain
Percentage of Questions

Domain 1—Risk Strategy and Planning (5 tasks)

19-20%

Domain 2—Stakeholder Engagement (9 tasks)

19-20%

Domain 3—Risk Process Facilitation (7 tasks)

25-28%

Domain 4—Risk Monitoring and Reporting (7 tasks)

19-20%

Domain 5—Perform Specialized Risk Analyses (3 tasks)

14-16%

Total
100%
What makes PMO Advisory the best choice for your Project Management Training and/or Consulting needs?  First of all the company is founded by Te Wu who holds the following PMI certifications; PfMP, PgMP, PMP, and PMI-RMP credentials and a visiting professor at China European International Business School (CEIBS). Te founded PMO Advisory LLC, a management training and consulting firm that specializes in strategic business execution including portfolio, program, and project management.   Hence the foundation of PMO Advisory is rooted in project management expertise coupled with educational attainment.   We are uniquely capable as we serve the full spectrum of project management (portfolio, program, and project management) and leverage that in our consulting and advisory services.
We're experienced professionals.  We speak human. We don't clutter our communication with consultant-speak designed to make frameworks more difficult to understand than they or your issues are. We prefer to keep our language and our solutions friendly, simple and effective.  You're not just hiring another training or consulting firm, you're partnering with experienced professionals who will not only meet, but exceed, your expectations. We provide effective education that is grounded in years of successful application, not opinion or personal preference.  We focus on what makes our clients successful.
We care about your success.  YES, we really do!  We don't just get to know you or your business, we take a sincere interest and genuinely want to help you and or your business realize lofty goals.  We want to know all about your vision for your career and/or company.   We personally invest ourselves in each trainee and every project we work on. Our programs will provide you and your business with a clear road map to success.
We've done our homework.  We're extremely knowledgeable about serving busy people with busy lives and training trends. We embrace contemporary learning initiatives because we've seen first-hand the fantastic results that they produce. Whether you're looking for a hybrid training of online and in-person / in classroom; whether organizational training or executive coaching or leadership training, you can be sure PMO Advisory is educated on a variety of solutions to meet your needs.
We are committed to quality.  We don't settle for anything but the best, and neither should you when it comes to training. We've worked hard to find the best ways to provide our clients with affordable project management training programs and reasonable scheduling options without sacrificing the quality of our services.
We're flexible, agile and cost-effective.  Because we are a small firm, we're also responsive, flexible and agile. We adapt as your needs change, with a speed, efficiency and cost-effectiveness that larger firms just can't match.  PMO Advisory does more than just deliver our project management training and management programs to you. We also make sure that the resources in your organization who will be implementing the programs know exactly how they work, why they work and how to help them evolve. We will make sure you're set up for success before our work is done!
Our client satisfaction commitment.  A positive client service experience which meets (and ideally exceeds) your expectations is the goal behind all of our business interactions. Continually improving our service experience is the cornerstone of our operations.  Measurement and feedback are critical to achieving these goals. We continually collect client feedback — formal and informal; both good and not-so-good — and share it across the company. When the feedback is good, our employees are motivated to repeat and improve on their performance.
Our Philosophy and Values
PMO Advisory is a PMI Registered Education Provider (R.E.P. #4172)  and proud to be one the very few PMI registered firms able to offer  PfMP®,  PgMP®,  PMP,  and PMI-RMP  Certification Training. We make tremendous effort to understand our clients, their needs and interest and align our products and services  accordingly.   Because we are a small firm we're agile, responsive, and will adapt our training programs as your needs change with a speed larger firms just can't match.  We're committed to getting individuals, small teams, and organizations professionally trained and transformed in line with set goals.  You are guaranteed a positive client service experience which meets (and ideally exceeds) your expectations, this is our goal behind all of our business interactions.  Specifically we promise to:
1. Focus on the benefit of the training as it relates to each customer's individual needs.
2. Be responsible and accountable for each customer's success.
3. Always act with integrity and dignity when dealing with customers, vendors and employees.
4. Always EXCEED the client's expectations.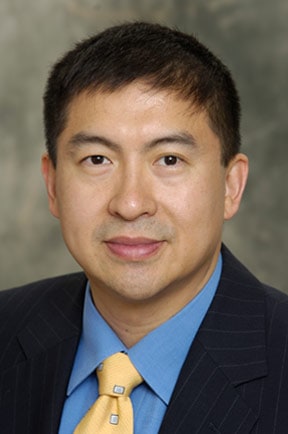 Te Wu, Founder & CEO