PMO Advisory LLC, Project Management Institute Registered Education Provider #4172
EdgePMO is a virtual PMO created by NJEdge and PMO Advisory in a partnership tackle the challenges of managing projects, programs, and portfolios. The mission is to provide a project management learning environment with specific services to enable successful project delivery, improve the capabilities of people and teams, and enhance project management processes. EdgePMO is also dynamic, and its roadmap including advanced PMO capabilities to optimize and meet a set of evolving challenges, functions, and services.  By developing and offering best-in-class project management training, from the fundamentals to the most advanced skills in portfolio management, risk management, and chief project officer (CPO) training, EdgePMO strives to raise the bar of competitiveness for NJEdge members that include everyone from project team members through business and IT executives.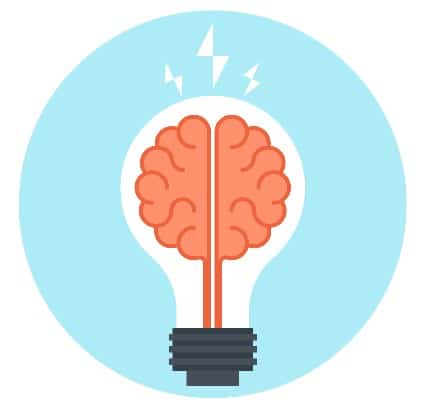 Training & Bootcamp
The EdgePMO encompasses a wide range of training and certification bootcamps designed to boost team and individual performance and credibility. These courses ranges from fundamental courses in project, program, portfolio, and risk management to advanced certification bootcamps including PMP, PgMP, PfMP, PMI-RMP, and PMI-ACP.  We can arrange dedicated courses for NJEdge members that are onsite, in our training center (near Montclair, NJ), or virtually.  NJEdge members are also welcome to join our public courses with pre-negotiated discounts.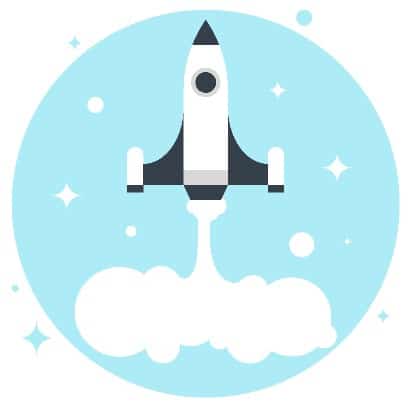 Consulting & Advisory Support
PMO Advisory practices what we preach in our training course, and therefore, we are able to offer a wide range of consulting services to help you deliver results. Some of these services include: establishing PMOs, evaluating project management capability and PMO maturity, tackling the problem of fuzzy front end, implementing project methodologies, rescuing and turning around distressed projects, setting up program governance, prioritizing portfolio and its components, auditing project progress, and many more.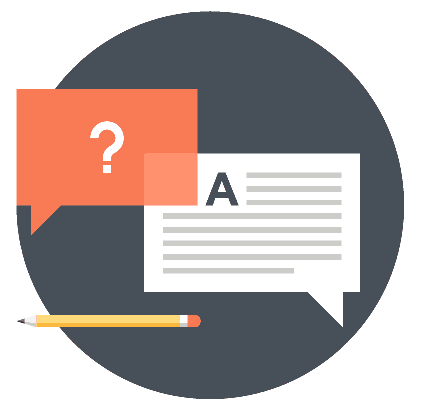 Questions & Answers
As an authority in risk, project, program, and portfolio management and PMO, we are extending a complimentary service to NJEdge members by providing a free question & answer service.  As you confront challenging problems at your work and unsure of what to do or whom to ask, keep us in mind. PMO Advisory has a broad range of expertise in project, program, and portfolio management, organization change, business execution, and PMO.  And we will do our best to address your question quickly.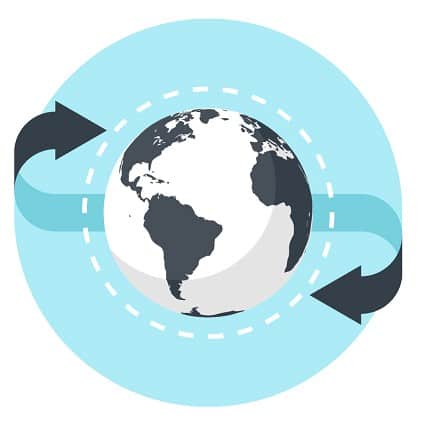 Webinars & Microlearning
EdgePMO plans to offer a series of webinars dedicated to NJEdge members. These webinars cover a wide range of project management topics, such as reporting on the current state of project management, discussing a latest issue or trend in the marketplace, diving deep into a PMI certification such as PMP, PgMP, or PfMP.  Typically one hour and earns one PDU (for those who hold PMI certifications), the webinars are ideal for learning at the convenience of your office. Also, PMO Advisory also offers a public webinar in which NJEdge Members are welcome to join. For more information and sign-up, visit www.pmoadvisory.com/webinar.

PMI's Pulse of the Profession report for 2018 notes that "Organizations continue to empower the PMO to shift the focus from an administrative function to one that manages value delivery by keeping stakeholders informed of progress and outcomes, and helping to control costs and improve quality. This can be seen in 85% of organizations who say the PMO establishes and monitors project success metrics. The strategic role of the PMO and enterprise project management office (EPMO) will continue to be vital, no matter what they are called. The EPMO, referred to as a transformation office in some organizations, has the ability to support senior management with strategic initiatives and, according to our research, many are doing that. Exponential technologies, multi-generational work-forces with differing work styles and priorities, and demand for faster delivery have combined to make the EPMO a dynamic environment of increasing importance to the organization. Consider that 80% of corporations have a PMO and 72% indicate there is high alignment of the EPMO to organizational strategy".  

Why are PMOs Important?
Project management offices (PMO) can be a critical and strategic asset to an organization if they are successful. They offer visibility into and focused control over the projects and programs within an organization, which improves alignment between project execution and business objectives.  PMOs provide standardized processes that improve success rates, and have technologies in place, like project portfolio management (PPM) solutions, to better utilize resources and manage pipelines.  Because most businesses are project-driven, PMOs are an asset that can help transform chaos into order.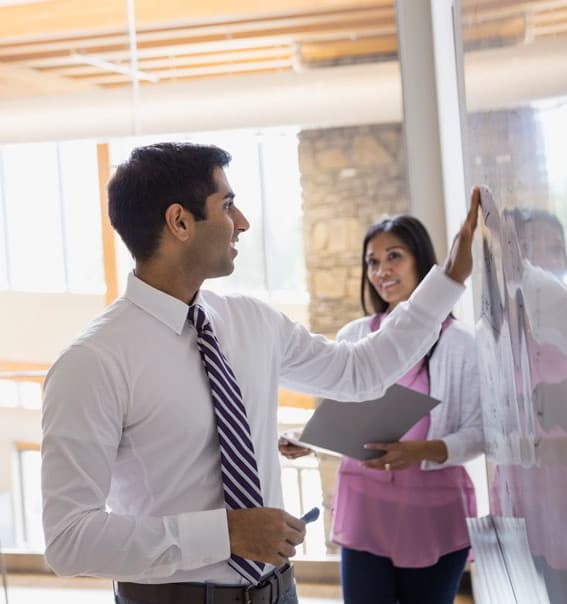 When it comes to running projects, most organizations face two key challenges. The first is that the project brings together a separate and distinct groups of people with varied skills who may or may not have worked together before and they all have their own (sometimes entrenched) ways of working.  In addressing this, businesses typically establish the Project Management Office (PMO), a business function that specifies, manages and reports on projects within the organization. Businesses also frequently encounter a second challenge, realizing the return on investment for the creation of their PMO because failed or poorly delivered projects result in:
• Cost overruns
• Timescale overruns
• Uncontrolled scope
• Unsatisfactory control and reporting
• Non-compliance with business standards and/or legislation
To resolve these project management challenges, EdgePMO offers an array of live virtual PMO training and consulting services to assist businesses in executing their strategy by composing a tailored roadmap,  defining the ideal performance indicators, goals, balanced scorecard, reporting, planning and resources, and training teams and individuals on how to effectively achieve:
• Budget alignment
• Timely realization of milestones
• Scope control
• Improved control and reporting
• Compliance

EdgePMO provides:
• Live virtual support through the adoption of project management methodologies, templates and tools and the provision of project execution assistance. We provide support in the form of on-demand expertise, access to information, and consulting on other projects and strategies, as needed. This support structure is provided to organizations who already execute projects successfully but need additional support and expertise or where leadership is looking an expert recommendation from our strategy team. EdgePMO will primarily provide support services that collects, compiles, reports and recommends on solutions and strategies.
• Live virtual training and education on the use of the processes, templates and project workspace; coaching on individual projects and assistance in addressing challenging projects.  If project management is not a core competency, consider outsourcing the PMO virtually to EdgePMO.  We can work in partnership with you to understand your goals and establish a structure that will achieve them. We will evaluate what you currently have in place and will subsidize as required. Or, if preferred, can utilize our customizable toolkit of proven techniques and methodologies. Constant communication, incorporating organizational change management,  is crucial to the success and is a core tenet of our PMO operating model. Performance measures are collectively established upfront with you, and progress toward established goals is continually evaluated via quality and performance reviews.
• PMOs are consistently being challenged to provide additional value to their organizations. To meet business demands, projects must be completed faster and cheaper. The business wants more transparency and they look to the PMO to optimize project resources.  EdgePMO helps your organization rise to the challenge.  To take your PMO to the next level, EdgePMO will first review and evaluate your existing PMO structure, and provide recommendations targeted to enhance it. We will develop a transformational roadmap, identifying areas of opportunity, and will collaboratively with you create an implementation plan for deployment. Common areas of focus for this type of transformation may include enhanced visibility, level of PM competency evaluation, portfolio resource optimization, demand management of both project and operations work, and facilitating organizational change. PMOs offering this level of service govern with a senior management focus on strategic issues and facilitate change across the organization. 
Can Virtual Training & Advisory Improve your PMO?
Firstly, what is a virtual PMO? Put like that, most project teams now operate in a virtual way without even realising it! Team members can be remote geographically, spanning different cities, countries and even continents or they may just be based in different buildings or offices. The point is, largely thanks to advances like the cloud, teams no longer need to be face-to-face to function (and often function even better when they are not). We see how well this is  working and we also know there is greater potential, so we adapted and improved the project management training concept turning it into an "as a Service" offering live online to organizations, small teams and individuals. EdgePMO is a virtual PMO as a service designed for supporting your project activities based on key PMO knowledge areas, onboarding, demand management, dependency management, governance and support, project prioritisation, risk and issue management, communication management, reporting and dashboard, resource management, change management, process and templates and close out. Based on these foundations we found it was useful to offer three levels of PMO service, each of which build upon each other;
•Basic Virtual PMO offers simple project administration and client reporting/dashboards and all training.
•Standard Virtual PMO which adds in templates and process management and all training.
•Advanced Virtual PMO which offers governance and support and all training.
Virtual Project Management training and advisory delivered "as a Service" in this way has many advantages over a traditional PMO.  Aside from the financial considerations of not having outside trainers and consultants at your location, you benefit from greater support and guidance in delivering change, without the overhead of a full time resource. EdgePMO allows you to start smaller and grow, once the value has been established and working this way appears to encourage greater collaborative working.  A Virtual PMO is a flexible consultancy, where you can align resources as and when you need it to deliver specialized PMO expertise on a cost effective, part-time basis. With low cost set up, it can be deployed to support just one project, multiple projects or a program of projects in any geographical location.   EdgePMO can also be used as the starting point for establishing and evolving your Project Management capability.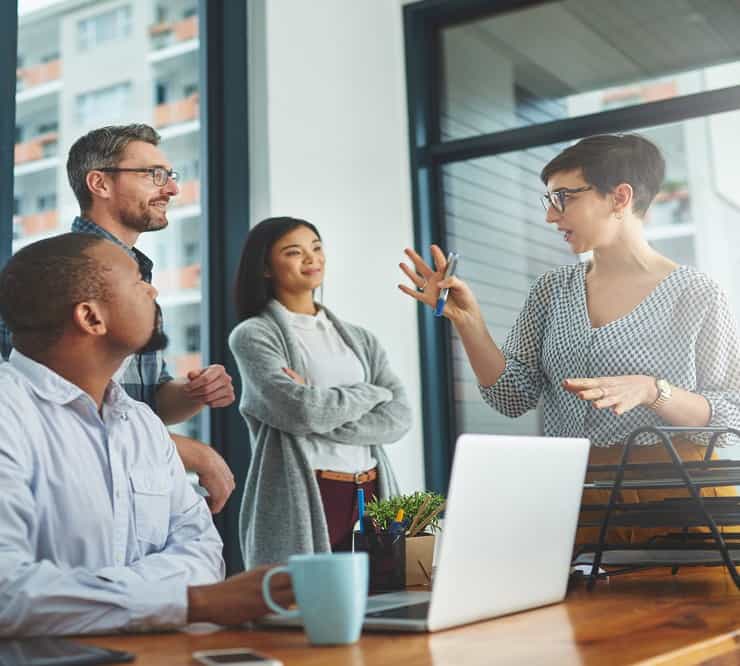 Our Virtual PMO supports your project activities across the 12 PMO knowledge areas, we offer three levels of PMO each of which build upon each other; Basic, Standard and Advanced PMO. EdgePro will develop a roadmap for change, identifying key areas of opportunity, strength and weakness to work collaboratively with you to create an implementation plan for deployment.  Having access to the best talent means that flexible and remote working is becoming more common – resulting in geographically dispersed teams who may even operate in different time zones. The need for a central point of contact to provide better visibility, enhanced communication and to encourage collaboration is greater than ever. It may be difficult to determine where best to site a contract or fixed-term resource, so having a PMO available virtually would be ideal. You may only need that enhanced focus on one day a week, one week a month or just specific hours of a day; a virtual PMO resource can provide much more flexibility than a part-time or temporary person can.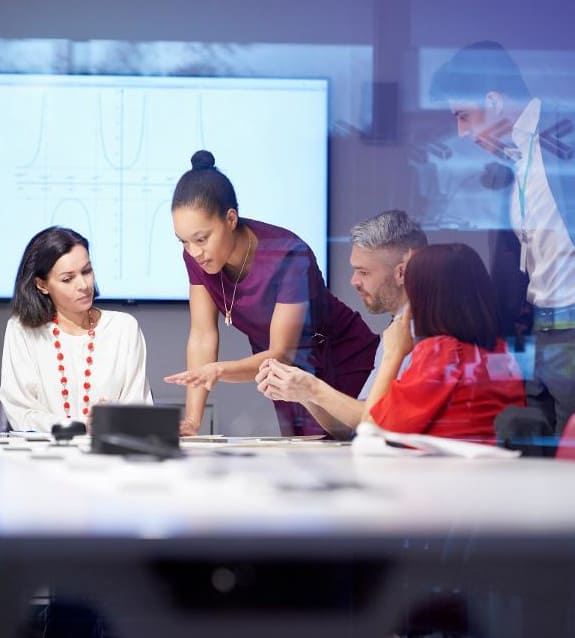 Perhaps you need a template, a reporting pack for a project board or steering group, facilitation of a weekly risk management session followed by updates to the register, project health checks or ad-hoc assurance activities. Do you have members of staff that would benefit from a weekly call with someone who can guide and support them through delivering a project? Have you identified someone internally who could develop into a PMO role, with some regular support from an experienced coach or mentor included on their Development Plans?  On-demand Ad-hoc sessions or workshops can also demonstrate the Art of the Possible – ideal to inspire on a team away-day or strategy session – or to focus on maturing specific areas like Financials, Resource Management or Status Reporting.
The Realities of the PMO
There are no hard and fast rules governing the type of PMO implemented within an organization. In reality, each PMO is unique to the organization it supports. Successful PMOs will mix and match functions and activities in order to create a PMO that best meets their needs. There are a multitude of ways in which a PMO can benefit an organization. Projects are comprised of multiple moving pieces and parts—including the people. With the right system, processes, and technology in place, managing the pipeline becomes simpler and keeps the organization moving in the same direction. It makes it easier for organizations to ensure project execution is intrinsically tied to the overarching business goals of the company.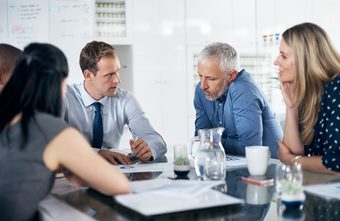 If you're looking to implement or reconfigure your PMO, start with receiving an evaluation from EdgePMO we will assess what will work for you and then consider a plan that uses iterative stages to implement. Remember to start small and define what it is the PMO should accomplish for your organization. Then, consider the kind of processes and technology that you want to put in place to help you manage the movement of initiatives. Ultimately, with a defined-but-flexible PMO process, your teams will be better poised to align execution with the larger business strategy and increase the success of your project-driven organization.
Our Philosophy and Values
PMO Advisory is a PMI® Registered Education Provider (R.E.P. #4172)  and proud to be one the very few PMI® registered firms able to offer Portfolio (PfMP®), Program (PgMP®), Project (PMP®),  and Risk (PMI-RMP®) Management Certification Training. We make tremendous effort to understand our clients, their needs and interest and align our products and services  accordingly.   Because we are a small firm we're agile, responsive, and will adapt our training programs as your needs change with a speed larger firms just can't match.  We're committed to getting individuals, small teams, and organizations professionally trained and transformed in line with set goals.  You are guaranteed a positive client service experience which meets (and ideally exceeds) your expectations, this is our goal behind all of our business interactions.  Specifically we promise to:
1. Focus on the benefit of the training as it relates to each customer's individual needs.
2. Be responsible and accountable for each customer's success.
3. Always act with integrity and dignity when dealing with customers, vendors and employees.
4. Always EXCEED the client's expectations.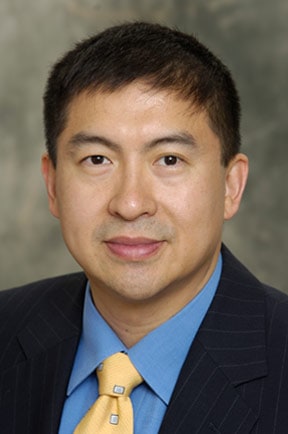 Te Wu, Founder & CEO