Chief Project Officer Executive Education Training Programs and Courses on Project Management

Chief Project Officers or
CPOs sit at Board-level alongside the more traditional roles; CIO, CTO, COO, CFO and report to the CEO.  A Chief Project Officer's main responsibilities are to:
Focus on achieving strategic business objectives through projects, programs and portfolios

Ensure key projects and programs support the right business goals

Balance risks with rewards

Link projects with the business strategy

Drive efficiencies and linkages between projects

Manage resource requirements across the portfolio of projects

Make sure each project has an effective leader/project manager

Implement or oversee appropriate project management methodology

Oversee and control all changes to project scope 

Strive toward achieving execution excellence
Today, the title of "Chief Project Officer" is relatively little well known.  But there are a number of equivalent senior project executive roles such as "Head of Project Services", "Executive Director of PMO", "VP of Strategy Execution", "Director of Business Excellence", etc.  In other cases, the other C-Level such as the COO, CFO, and CMO have part of the CPO responsibilities.  This executive course is designed for all decision makers and leaders that are in the C-suite (or aspire to work with the C-Suites) sponsoring and overseeing major projects, programs, and portfolios.
About The Course
In this course you will acquire the concepts, methods and tools of project, program and portfolio management to lead the strategic business execution of your firm.
Transforming Strategy into Action
Competitive and strategic organizations recognize the importance of project, program and portfolio management – to achieving organizational goals.  By investing in project and program management education and certification, organizations are paving the way for the future. The course has been designed to expand your knowledge of today's higher–level strategic project management issues and the more complex tactical challenges involved in project, program and portfolio management.  It offers an intensive learning opportunity to acquire tools, techniques, and knowledge that can be applied immediately. The course comprises academic theory along with project management principles to deliver insights and practical tools for managing projects, programs, and portfolios from the 30,000 foot view.  Through dynamic, practical, hands-on lectures, case studies, small group discussions & interactive workshops, students will gain exposure to the latest methods, techniques and tools for managing a portfolio of programs and projects.  Students will learn how to:
Align project initiatives with strategic objectives;

Select, prioritize, and manage a portfolio of projects;

Complete projects faster, with more efficient resource deployment;

Establish effective governance over a project / program;

Meet leading experts, faculty and practitioners in the project management disciplines;

Network with participants from leading organizations;

Communicate with the other C-level executives and board members;
Build world class project teams to effectively execute projects, programs, and portfolios
Career Description of the Course
The C-Suite needs someone to take organizational strategies and implement them, give feedback to the planning process on complexity, feasibility, and relevance of programs and projects; navigate portfolio, program, and project management direction and assure successful delivery of projects and programs in the organization. Commonly the Chief Project Officer and other senior project executive roles can select, prioritize, and terminate projects and programs to achieve alignment with the organization's strategy along with having the ability, power, and authority to identify chart organizational change.   
In most organizations despite being accountable for governance, the head of the PMO has little or no authority in enforcing organizational governance on the projects and programs run by the PMO.   This is resolved by having a Chief Project Officer at the executive C-level where the authority and control would be afforded to implement organizational governance (assurance that risks at the organizational level are managed appropriately and resources are expended and utilized responsibly). The Chief Project Officer aligns the organization's project portfolio with its strategic plan, assesses risk, spots conflicts or inefficiencies between existing or proposed projects.
A Chief Project Officer who possess specific knowledge about global methodologies such as the Project Management Institute (PMI) standards including: The Standard for Portfolio Management, The Standard for Program Management, A Guide to the Project Management Body of Knowledge (PMBOK® Guide), Managing Change in Organizations: A Practice Guide, Navigating Complexity: A Practice Guide, and other PMI frameworks of guidance.
A Chief Project Officer will have extensive experience in managing strategic change through projects, programs, and portfolios and holds a clear vision of "what it takes" to manage and successfully deliver programs and projects.  They would need to have broad experience with tools and techniques, methods, and implementation in planning, execution, change control, benefits realization, benefits tracking, etc.
Chief Project Officer Explained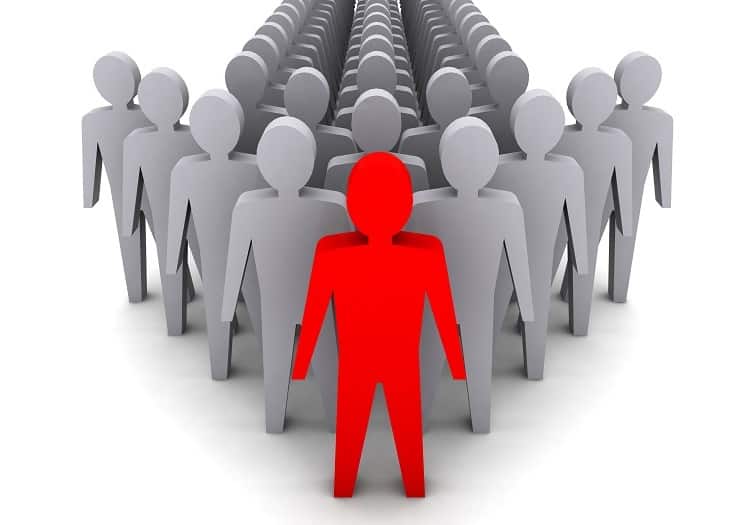 In his paper, "The Chief Project Officer: A New Executive Role for Turbulent Times", Dr. Wu (our founder and CEO) and Dr. Zhu Zhu highlights the emergence of this new chief role.  While it is common for most C-suite executives to have substantial project responsibilities, many do not have a strong understanding of project management leading to significant failures. As projects are the main mechanisms for implementing changes, project performance has a disproportional impact on the competitiveness and viability of organizations. This paper aims to attempt to raise awareness of the Chief Project Officer (CPO) role and lay out important skills and capabilities that are needed for managers to ascend to this role as well as key topics of concern when preparing the mindset to be a successful CPO. Most organizations have project managers, either formal or informal, to lead projects. As project environment intensifies across industries, larger organizations rely on a project executives and project management office to oversee projects and performance of C-suite tasks. However, these projects and project management office (PMO) managers often lacks the authority and legitimacy to fully carry out the expected function. This is a clear gap in organizational management, and the gap is growing as more resources are dedicated to projects. Many organizations are equipped with the human resource to develop a CPO, the authors identify five main skills and 20 key topics that are crucial to the success of this vital role.
To request for a copy of this paper, please scroll to the bottom of this page and complete the form.
In his paper, "The Case for the Chief Project Officer," Andy Jordan identifies the Chief Project Officer as "an executive responsible for project execution as well as participation in strategy formulation, implementation of organizational change, and responsibility to ensure organizations attain and sustain the maturity levels that best serve their needs".
In his article "The Development of the Chief Project Officer"  Paul Marshall claims that a Chief Project Officer "will help demonstrate just how important projects are in the continual development and maturity of an organization. Effective project delivery will be viewed as a 'must-do' rather than resourcing projects with existing staff using a 'best-endeavors' approach. The future of an organization might be dependent on benefits being realized through the delivery of a successful project."
Ed Kozak, author of "The Chief Project Officer and How One Can Benefit your Organization," defines the Chief Project Officer as "a single individual at the Senior Management level who is responsible for providing governance over the organization's internal projects." Kozak further adds that it is the Chief Project Officer's responsibility to "Link all projects to strategic and operational business plans; make sure that every project supports the right business goals; require that every project have an effective manager or leader in charge; implement and maintain an appropriate PM Methodology; rigorously and formally manage changes to project scope, budget, schedule, and requirements; group similar projects to them in a similar manner; and implement, lead, and coordinate project portfolio management."
Dr. Te Wu, Founder & CEO of PMO Advisory
Who Should Take this Course and What's Covered?
Anyone with the ambition to serve as a Chief Project Officer or serve in other Senior Project Executive roles including Head of Enterprise PMO.  The course content reflects current global research, emerging trends, and leading practices and covers the following topics:
Making Strategy Work
Enabling Strategic Business Execution
Designing Optimal Governance in Projects, Programs, and Portfolios
Championing Change through Effective Project Leadership
Managing Risks Across the Portfolios, Programs, and Projects
Engaging Executive Stakeholders; Expectations & Communication
Building and Implementing a World Class PMO
Leading Benefits Realization Management
Crafting Performance Metrics for Project Executives
Establishing a Balanced Scorecard for Project Environment
Managing Global Initiatives
Understanding Essential Financial Management for Projects
Achieving Strategic Value Using Portfolio Management
Managing Complex Programs
Confronting Challenges in Project Management
Leveraging Agile Approaches to Project Management
Championing Transformational Change
Motivating and Leading Diverse Teams
Instituting an Effective Project Management Information System
Creating a Culture to Sustain Execution Excellence
Chief Project Officer Program: A Transformative Journey – Pre-Registration
Start Date: TBD. We are currently revamping the program. Anticipate to start in Spring 2022
Format: 
Live Virtual: Two days live virtual to kick-off, followed by weekly 2-3 hour live virtual sessions for 8 weeks.
In-Person & Live Virtual: Our preferred modality includes a 2 days of in person once the world is back to normal.  This is followed by weekly 2-3 hour live virtual sessions for 8 weeks.
Total time is about 40 hours
Cost: Pre-registration price of $4,500 for live virtual and $5,500 for in person which includes all course materials, major meals, and local hotels.
PDU: Earns 40 PDUs, 20 Strategic, 10 Leadership, and 10 Technical (of which 4 are Portfolio Management Technical PDUs)
Class Size: Small group of up to 20 people of senior project executives
For more information or if you have any questions, please complete the inquiry form below.
Our Philosophy and Values
PMO Advisory is a PMI® Authorized Training Provider (A.T.P. #4172)  and proud to be one the very few PMI® registered firms able to offer Portfolio (PfMP®), Program (PgMP®), Project (PMP®),  and Risk (PMI-RMP®) Management Certification Training. We make tremendous effort to understand our clients, their needs and interest and align our products and services  accordingly.   Because we are a small firm we're agile, responsive, and will adapt our training programs as your needs change with a speed larger firms just can't match.  We're committed to getting individuals, small teams, and organizations professionally trained and transformed in line with set goals.  You are guaranteed a positive client service experience which meets (and ideally exceeds) your expectations, this is our goal behind all of our business interactions.  Specifically we promise to:
1. Focus on the benefit of the training as it relates to each customer's individual needs.
2. Be responsible and accountable for each customer's success.
3. Always act with integrity and dignity when dealing with customers, vendors and employees.
4. Always EXCEED the client's expectations.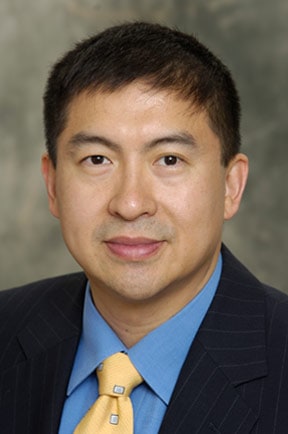 Te Wu, Founder & CEO