The authors of this post all hail from Goodwin Procter and hold the respective titles of Chief Operating Officer, Managing Director of the Project Management Office and Managing Director of Pricing & Project Management.   Michael Caplan, Maureen Naughton, & Christopher Ende of Goodwin Proctor for Bloomberg BNA write:   When it comes to tackling large scale technology projects, corporations have long relied on their project management offices. In fact, this function has become so ubiquitous in the corporate world that it is commonly known by its acronym – PMO. Until recently, not many law firms and corporate legal departments had established formal PMOs functioning outside of their IT Departments. But this is rapidly changing.Several factors are driving the rise of PMOs across the legal industry. For one, investment into new technology solutions, with dedicated project management staff, has been increasing over the past several years. As the success of this model grows within an organization, early adopters realize that this methodology can be adapted to drive successful results outside of purely technology driven projects. The structure, tools and facilitated communication offered by the PMO becomes a welcome, consistent resource for an organization pursuing a variety of projects and initiatives in a timely and cost efficient manner.
Concurrently, law firms and in-house legal departments have been looking for new, more efficient and structured ways to manage risk and optimize their data. With a standard methodology for managing projects, prioritizing objectives and creating best practices, it is easy to see why PMOs are quickly becoming the legal industry's go-to management solution.
Setting-up a PMO involves much more than just hiring project managers. Goodwin Procter established its formal PMO in 2014, and since then, we have successfully used this function to bring even more efficiency to our projects and cost management, and to ensure ongoing and consistent alignment to evolving client needs.
How did we do it?  SNIP the article continues @ Bloomberg BNA, click here to continue reading….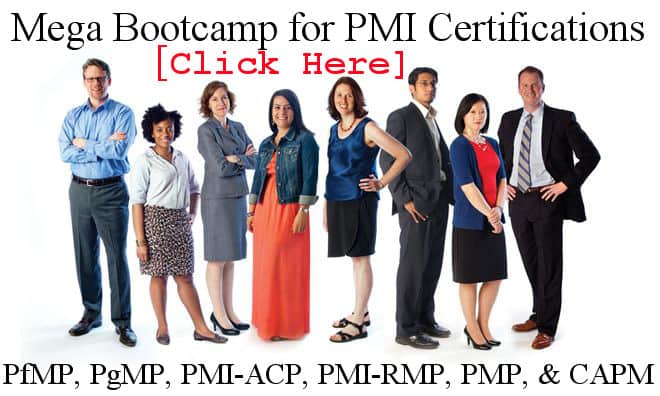 PMO Advisory Introduces Mega Bootcamp for PMI Certifications including PfMP, PgMP, PMI-ACP, PMI-RMP, PMP, and CAPM