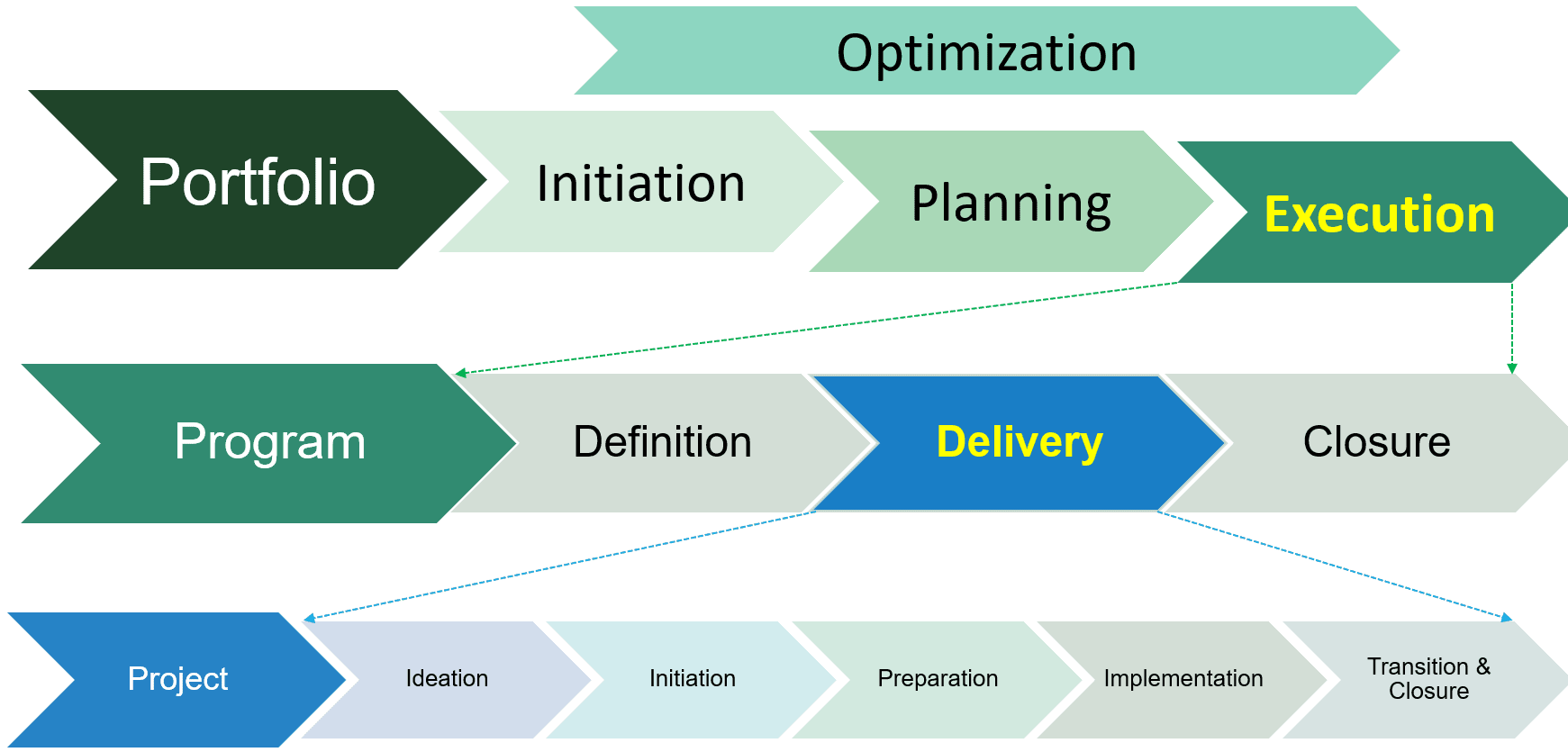 Summary: To be a more effective project, program, and portfolio management, it is vitally important to under the respective life cycles so professionals can address the pivotal questions that should be addressed at every stage of development.  This is especially important consultants who are looking to solve complex problems and undertake large projects, programs, and portfolios.  This webinar presents an advanced topic in project management.
Description: ​ In the Pulse of the Profession, a recent PMI study showed that about 11% of project budget are wasted. Unsurprisingly, this number has not changed significantly in the past studies, hovering around 12.4% to near 10%.  There are many fundamental reasons driving this inefficiency, and within reason, some waste difficult to avoidable.  Nonetheless, I believe one of the main reasons for the waste is a poor understanding of life cycle.  In my career, I have seen too many projects, programs, and portfolios short change the earlier phases and rush straight into execution. Then obstacles, risks, and other challenges slow them down and eventually grind to a halt. Sometimes, projects, programs, and portfolios regress to an earlier phase to re-discover the root causes of issues. Other times, these endeavors suffer immeasurably and many failed.  Standish Chaos Report has consistently shown that about 20% of projects fail, another 50% are challenged, and only 30% of projects are successful.
In this webinar, we will revisit the life cycles across projects, programs, and portfolios and holistically examines how they are interlinked.  A strong understanding of life cycle help professionals to achieve the following:
Develop a holistic perspective, from the start to finish

Conceptualize key questions and challenges that enables thoughtful planning

(Ultimately) Make better choices
Why Attend? 
If you are a project professional, then this topic is vital to gain a good understanding of the key questions across the life cycles and how they affect project performance
If you are a consultant, then this topic help you address some of the fundamental questions across projects, programs, and portfolio
If you are just learning about project management, then this topic can provide valuable insights into how projects, programs, and portfolio work
Who Will Benefit? : This presentation is designed for those who wish to advance their knowledge in project, program, and portfolio.  Specifically:
Project Managers
Program Managers
Portfolio Managers
Risk Managers
Agile Practitioners
Consultants
Instructors and Teachers who are promoting PMI certifications for their students, especially as a way of strengthening their credentials in this trying time.
Outcome:   At the end of the presentation, participants will:
Improve their understanding of the project, program, and portfolio life cycle
Address key questions that occur across the various phases
Explain causal links between project, program, and portfolio activities 
Enhance your ability to apply life cycle understanding to address complex problems, projects, programs, and portfolios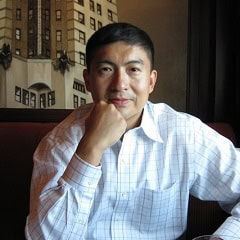 Dr. Te Wu (PMP, PgMP, PfMP, PMI-RMP)
CEO, CPO
Prof. Dr. Te Wu is the CEO of PMO Advisory and a professor at China Europe International Business School and Montclair State University. Te is certified in Portfolio, Program, Project, and Risk Management. He is an active volunteer including serving on PMI's Portfolio Management and Risk Management Core Teams and other roles. He is also a U.S. delegate on the ISO Technical Committee 258 for Project, Program and Portfolio Management. As a practitioner, executive, teacher, writer, and speaker, Dr. Wu enjoys sharing his knowledge and experiences and networking with other professionals.