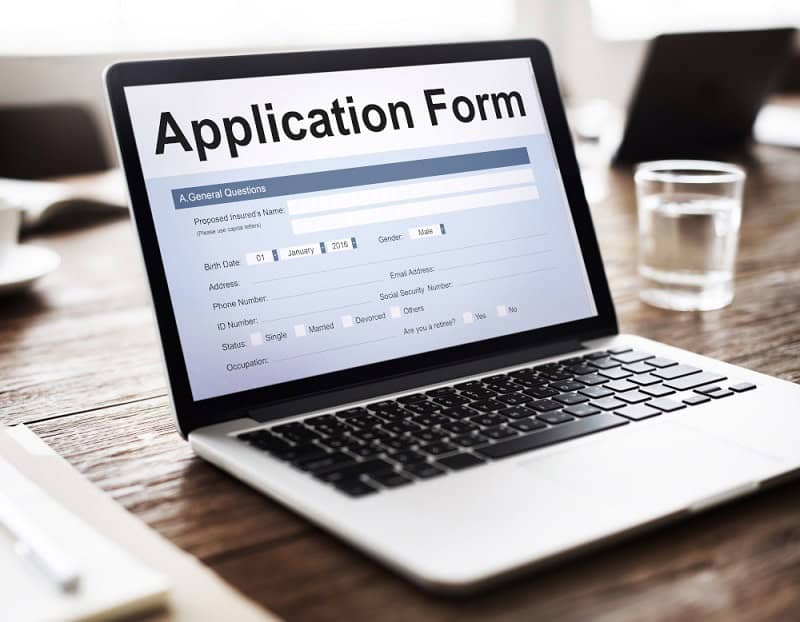 Overview
Creating a strong application is a necessary task in the journey to attain a global certification from the Project Management Institute (PMI). PMI currently offers eight global certifications including PMP, PgMP, PfMP, PMI-ACP, PMI-RMP, PMI-SP, PMI-PBA, and CAPM. With the exception of CAPM, the other seven certifications are considered "professional certifications," and they require a thorough account of your relevant experience to the subject area, such as program management, risk management or agile project management.
There are two major steps to completing the application including:
Planning your application
Working and finishing the application to pass the "completion" test
To successfully complete these steps, prospective applications must properly evaluate their experiences and education, plan how to best respond to the application questions and fulfill the requirements, write the applications, and review it thoroughly before submission.
Planning Your Application
Introduction
Today, with over 1,000,000 active PMPs and thousands of other PMI credential holders, PMI certifications are truly globally recognized.  When I attended the PMI China Symposium in Shanghai in September 2017, over 2,000 people attended. I am planning to attend the PMI Global Congress in Los Angeles later this year, and that forum has over 3,000 participants. In my travels, from Shanghai to Athens to Washington D.C., the popularity of PMI certifications is growing rapidly.
However, attaining the credential is not easy as it requires a rigorous examination of your relevant experiences, contextualizes them in the proper context, expresses them in such a way that is aligned with PMI perspective, and work with PMI through audits and panel reviews. After passing the application phase, the hard work really starts as you have one year to pass the certification exam (which is another topic to be covered in future articles.)
When you become serious about pursuing a PMI certification, then you must develop the right mindset.  Thus before you start, there are three MUST ways as of thinking as you plan for the certification:
Think Broadly.  While having the relevant job title, such as "project manager" if you are applying for the PMP certification, it is more important that your job description and activities be suitably qualified for that certification. This means that even if your title is a "team lead", you may have highly relevant project leadership experiences that qualify you for the certification. Job titles matter, as it is a shortcut to understand your role. But your actual hands-on work matters more. Job title are not always translatable to real experiences. For example, I have a client who organizational title "Team Lead" that is more equivalent to a "Senior or even Executive Vice President" in other organizations.
Drink the Kool-Aid. You are pursuing a PMI certification. PMI does not claim to be everything for everybody. For example, PMI fully recognizes that there are many ways of practicing project management. Even in the global standards like the Standard for Portfolio Management in which I was a member of the core committee for the latest edition, the document clearly states that the standard is based on common and good practices, not all practices.  Therefore, you must learn how PMI view the certification.  You may have ten great years of experiences, but the importance for the sake of completing the certification is how to re-position your experiences in the way that PMI accepts it.
Find References. All applications are subject to audit. The specific items of audit vary slightly. However, in general, make sure you have the evidence of your education or training, such as university transcripts or training certificates of completion and a list of people who can confirm your work. The latter is of utmost importance as you cannot pass an audit without someone who can vouch for your work. In most situations, the ideal role to confirm your work experience is your supervisor or manager (note: this is required in CAPM). In special circumstances, you can also ask your customers or even peers to endorse your work.
Think Broadly
The seven professional certifications including PfMP, PgMP, PMP, PMI-ACP, PMI-PBA, PMI-RMP, and PMI-SP all require highly relevant experience related to the core subject area of the certification. These experiences are fairly obvious. For example, if you are interested in the PMI-RMP, you must have relevant risk management experience. For the Project Management Professional (PMP), it is important that you have played strong project leadership roles, not just being a team member.
However, since your job title may not be readily relevant to the respective certification, it is important for you to carefully document your relevant experiences.  The table below is a simplified template that can help you gather your experiences.  The example below is created for the Project Management Professional (PMP), but you can replace the row with one of the other seven professional certification names.
| | | |
| --- | --- | --- |
| Attributes | Experience 1 | Experience 2 |
| Dates (From/To) | Jun 94 – Apr 96 | May 96 – June 98 |
| Company Name | International Technical Development | International Technical Development |
| Title / Role Name | Technical Writing, Lead | Project Lead |
| Summary of Project Related Experiences | Created a series of the operational manual for a client's manufacturing plants | Conducted training through the 20 plants in North and South America |
| Project Leadership Experiences (for PMP application) | Direct a team of technical writers, engineers, and operational staffs to document the processes. Managed the project from inception to completion | Managed a team of trainers and technical specialists to train over 2,000 workers across 20 plants in the Americas |
| References | John Smith, Jennifer Kee | Jane O'Malley |
| # of Direct Reports | 3 | 3 |
| # of People on Team | 8 | 6 |
| Relevant Experience (hrs) | 250 | 800 |
Remember it is important to look beyond the titles and also the superficial job descriptions. Examine closely for work related to the requirements of the specific application. For the Project Management Professional, it is important to focus on leadership experiences that include, but not necessarily limited to the following:
Leading people and teams
Analyzing project data, gather insights, and use the intelligence on project implementation
Making difficult decisions, especially in a high-stake environment
Creating and/or approving important project artifacts, such as the project charter and the project management plan
Developing and executing communication plans
Engaging stakeholders, especially executives
By creating a detailed account of your experience, you will likely be surprised how quickly you can add up to the required number of hours required for certifications.
Important Note on Estimating Hours
On the PMI applications, it is important that you meet all the essential requirements. For example, on the PgMP Application, there is a requirement for 48 months of project management experience and 48 months of program management (assuming you have a four year degree).  It's important that your experiences meet BOTH of these requirements.  But far more often, we see people attempts to maximize their hours and reach unreasonable levels.
For example, is it likely that someone works 2,000 hours in a year on program management.  In theory, this is of course possible.  But how likely?  Here is the simple math: assume a professional works 40 hours a week on average for the entire year. The total number of potential hours is 2,080 hours.  That's clearly 80 hours more than the stated 2,000 hours. But how about vacations, holidays, time working on other tasks such as training or mentoring. Our conservative recommendation is to avoid logging more than 80% of the potential hours or about 1,660 hours a year.  Beyond that, this may raise questions of reasonableness.
Drinking the Kool-Aid
Since you are pursuing a PMI application, it is important to understand how PMI thinks and understands the profession.  Some may claim this to be unfair. After all, you may have ten years of program management experiences, but PMI defines the concept "program management" different.  That unfairness may indeed be true, but on the other hand, you are pursuing a "PMI certification," not some credentials from some other body.  Thus, it is truly important to understand how PMI views this profession.  Here, I have three reading recommendations before you even start completing the application.
First, read the relevant standard.  PMI has a bunch of global standards, practice guides, and other publications. To the extent reasonable, these publications are internally aligned and consistent. This means that for the most parts, words and concepts mean the same.  Thus, if you are interested in pursuing the PgMP credential, you must read the Standard for Program Management to understand how PMI views concepts like program roadmap or benefits realization.
Second, read the relevant Examination Content Outline (ECO). Personally, I find this guide to be the most useful as it clearly layout the activities that professionals actually perform.  This is also important because the examination is based on this document. The added benefit of reading this document is that you may gain new insights into your own experiences and revert to the earlier step of adding more relevant experiences.
Last, read the relevant Handbook.  The Handbook contains the basic information on the application of the credential and the examination process. This article derives much of the information from the handbook. It will provide an important source of information as you proceed.
As a final recommendation from this step, you should now review your experiences that were created earlier and update the vocabulary and concepts to reflect your understanding of the relevant PMI standard.
Find References
As you reflect on our experiences, also think about the managers and supervisors who can confirm your work experiences.  Make sure you have their up to date contact information. Ideally, give them a call and ask them for permission as you will be using them for your PMI applications.
For the seven professional certifications (all except CAPM), PMI audits a portion of the applications. The exact number is unknown, and I suspect it differs across the various applications. If you are involved in an audit, having the contacts with up to date information will surely expedite the process. I have a friend who completed the audit in just three days, and that is because he performed his homework upfront.
By properly preparing the applications, you are far more likely to create a quality application and also pass the audits (and in the case of PgMP and PfMP, the panel reviews).
Responding to All Questions
Many of the questions have specific questions about the projects, programs, portfolios, agile, or risk experiences.  This is where the art of storytelling and writing comes into play, and an entire book can be written about this topic. (May be I will expand on this in the future…)  But for now, keep in mind these important points when addressing questions about your work and experience. In the cases of PgMP and PfMP applications, there are five short essays that have a limit of 500 words each.
Address the questions directly – Too often professionals provide tangential information or contextual information and then ran out of space (or steam) that actually answer the question.
Focused on the key characteristic of the underlying endeavor – For example, if you are completing a PgMP application, and there is a question on providing a description of the program, then it's important to list the components of the program. Otherwise, the line between programs and projects (and sometimes programs and portfolios) start to blur.
Be as concrete as possible – This is especially important for the short essays. If the question is about strategic alignment or stakeholder engagement, then address the question and then provide a descriptive example. The more tangible the description, the more real it feels.
Use PMI jargon with care – As stated in "Drinking the Kool-Aid", make sure you use the PMI standard language. For example, in portfolio management, use words like "capability and capacity" analysis. But you also must use it well.  It needs to some real, instead of forcibly inserting some buzzwords just to sound good.  PMI has many professional reviewers, and they will know if you are stretching or faking.
For the short essays only – In PgMP and PfMP application, the short essays are a maximum of 500 words. From our experience, it is important for applicants to use most of these words.  100 or 200 words may be fine in rare cases, but in most of the times, they are not detailed enough for the evaluator to make solid conclusions.  Often for many people, the difficulty is that the application permits too few words to truly describe their experiences.
Proper English – Make sure you proofread your application, especially the essays to make sure they make sense. Better yet, ask a friend or your spouse to read it and see if the application make sense, if the experiences within the application feels real, and if there are grammatical errors.  For non-native English speakers, it's important to hire a good editor (and/or a tutor) as you write the application.  We have seen applications in which every word made sense, the sentence is fair, but the paragraph is senseless.  After some research, we realized the applicants wrote the original application in their native language and used a translator to convert the application to English.  This does not work.
---
As a full service project management training and consulting firm, we offer application review ONLY to our bootcamp customers. We do not provide this service independently. Frankly, it is very time consuming. For our paid customers who is now ready to submit your application for us to review, please read the above carefully and click this link to submit your application for review.  Please give us up to five business days to respond as we will need to see which of our certified trainer is available to assist.  Thank you.
---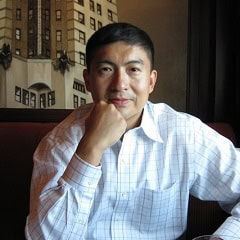 Dr. Te Wu (PMP, PgMP, PfMP, PMI-RMP)
CEO, CPO
Prof. Dr. Te Wu is the CEO of PMO Advisory and a professor at China Europe International Business School and Montclair State University. Te is certified in Portfolio, Program, Project, and Risk Management. He is an active volunteer including serving on PMI's Portfolio Management and Risk Management Core Teams and other roles. He is also a U.S. delegate on the ISO Technical Committee 258 for Project, Program and Portfolio Management. As a practitioner, executive, teacher, writer, and speaker, Dr. Wu enjoys sharing his knowledge and experiences and networking with other professionals.