Achieving results require more than good strategies; it also require good strategic business execution.  And good execution requires the proper framing for making the change. 

This reminds me of Lao Tzu's famous saying by: "The journey of a thousand miles begins with one step." Organizations like Twitter wants to get the first step right.
When I read about the recent announcement of Twitter's rebranding to become "X" seems to me incorrectly framed, to me, the platform is wrong. Rebranding, while can be a significant understaking, does not encompasses all the challenges confronting Twitter.  Musk need a better framing of the problem, and to me, Twitter or now X, is facing a major transformation of the business of which rebranding is one just one project among a portfolio of endeavors.

To read more, refer to the recent article published in the Business Insider: https://www.businessinsider.com/elon-musk-x-succeed-expert-project-manager-2023-8.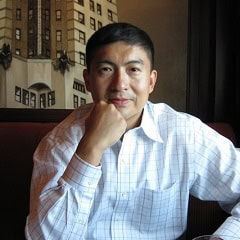 Dr. Te Wu
CEO, CPO, PMP, PgMP, PfMP, PMI-RMP)
Prof. Dr. Te Wu is the CEO of PMO Advisory and an Associate Professor at Montclair State University. Te is certified in Portfolio, Program, Project, and Risk Management. He is an active volunteer including serving as the chair of PMI's Portfolio Management Standard Committee. He previously worked on various standards including portfolio management, risk management and program management for PMI and ISO. As a practitioner, executive, teacher, writer, and speaker, Dr. Wu enjoys sharing his knowledge and experiences and networking with other professionals.