Project Insight has announced: Real project managers need real project management software," shared Cynthia West, VP of Project Insight (www.projectinsight.net) in a recent interview with the online tech news outlet, SuperCrew (www.superbcrew.com).
Project management has become the new buzz word in today's industry, where everyone is in search of discovering a better and more efficient way to manage their projects. According to West, 90% of their prospective customers do not currently use an enterprise project and portfolio management solution. With over 20 years of experience in the information technology industry, West explains how these prospects consist of struggling project teams who are overworked with tools such as Excel, Microsoft Project, whiteboards, emails, and even sticky notes.
When searching for a solution, these teams are now faced with the challenge of choosing a software that is fit for their needs. Prospective customers who are in the mid-market are especially affected by this when evaluating low-end solutions with limited features or high-end solutions with steep prices and a non-user-friendly software.
"Project Insight is unique in the mid-market as our software is powerful, or feature-rich for project managers and resource managers, but very light and easy to use for team members and executives," said Cynthia West.
Every business is different, and there is a solution for each one of them. If you are in the mid-market, consider your options and make sure to find a solution that is fit for your organizational needs.
Excerpt: Q: How would you describe Project Insight in your own words?
A: Project Insight is a cloud-based project and portfolio management software solution that is powerful for project managers, yet easy for team members to learn and adopt to help everyone 'work better together'.
Project teams that come to us are tired of struggling to manage their hefty list of projects with limited resources, outdated spreadsheets and wasted time in meetings. Project Insight allows project teams to gain visibility into project timelines, resources, issues, budgets and more. Executives benefit from accessing real-time dashboards and reports of the projects in their portfolios.
Project teams benefit by centralizing all of their projects and:
-Accessing projects and tasks in real-time
-Knowing what tasks and projects team members are working on and if they can handle more
-Tracking all problems or issues that arise along the way
-Sharing files and assets that belong to the project or task
-Routing items for approval
-Entering time and expenses at the task, project or organization level
-Providing real-time budgets on projects so the manager knows where the project budget stands at all times
-Allowing executives to log in to view real-time reports and dashboards
Read full interview with Cynthia West.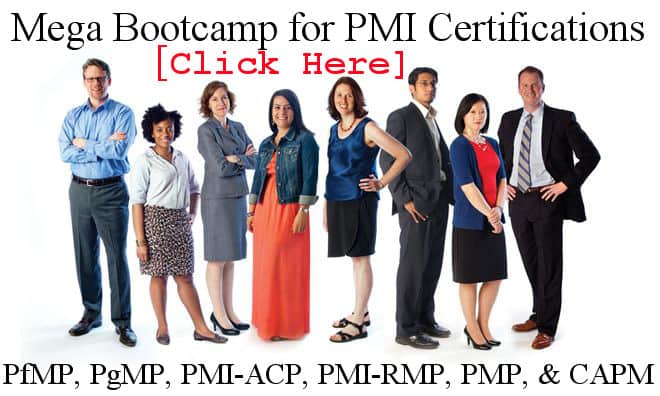 PMO Advisory Introduces Mega Bootcamp for PMI Certifications including PfMP, PgMP, PMI-ACP, PMI-RMP, PMP, and CAPM