Project Portfolio Management (PPM) is the centralized management of an organization's projects, programs, and other related activities to achieve their intended value while mitigating risks.  Good portfolio management enables strategic alignment, optimal resource allocation, and efficient project and program implementation. PPM is a newer area under the broader umbrella of project management and it is crucial for organizations to achieve greater investment success while balancing opportunities and threats.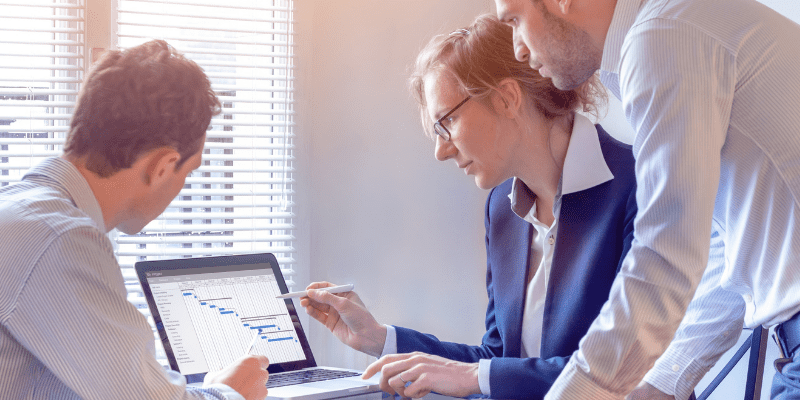 From my experience, many organizations have reached a plateau of project management effectiveness, e.g., they reached a point of diminishing return as they strength project and program management in the implementation of projects and delivery.  While there are always incremental improvements to "do things better and faster", the low hanging fruits are being tackles or already successfully conquered in most mature and well-organized firms.  Depending on industries and functions, this elevated success rate has stabilized.  To make significant improvements, organizations must "work smarter" and think differently.  PPM may be the "secret sauce" that enables organizations to reach new height.  Rather than focusing on how to work better and faster through project and program management, portfolio management explores the dimensions of working on the right projects in the first place and also provide governance to overcome organizational barriers and massage politics.
Consequently, the top five core values of PPM, are as follows:
Strategic alignment – focus on what truly matters.
Governance – provide the philosophy and structure that enables better management through a more holistic view of the organization's endeavors which also improves coordination, collaboration, visibility, integration management, communication, managing politics, and executional control.
Capability and capacity management – strategically determine resource gaps and allocate them well to increase the likelihood of success and at the same time avoid burnouts.
Adaptability – enables the organization o more flexibly respond to market conditions, emerging opportunities, and changing priorities.
Value optimization – achieve results but at the same time balance that with risks. Notice, the keyword is "optimization" not "maximization" as the latter may take on too many uncertainties.

To explore PPM and the core values and making project portfolio management work, PMO Advisory is organizing our first ever Project Portfolio Management Summit, scheduled for June 2, 2023.
I will kick off the summit with an overview of this emerging discipline – how practitioners currently This is based on an ongoing study examining the topology of project portfolio management. (Click here if you like to contribute to the study.)
Then Dr. Panos Chatzipanos will examine the fast-paced world of change.
To tackle an environment of volatility, uncertainty, complexity, and ambiguity, one such method is being more agile and adaptive. Mr. Gary Sikma, the co-chair of the PMI® standard committee that developed The Standard for Portfolio Management Fourth Edition, will share his perspectives on managing these emerging variables and practices.
On the topic of agile, there are other methods to consider too including Strategic Portfolio Management and Lean Portfolio Management. Ross Eagar will share the various scenarios and walk through where one approach may be more appliable.
To move from concepts to practices, Dr. Panos Chatzipanos will return and share a large-scale implementation of portfolio management framework delivered by the World Bank.
If all these are not enough, Mr. John Driessnack will surely stretch our mind with a research-based multidimensional portfolio management approach in complex organizations.
With this full list of topics and speakers, I know some of you wanted to learn more about the PMI's portfolio management summit, and the only time I can squeeze in a short presentation is over lunch.  Thus, for those who are considering pursuing the Portfolio Management Professional (PfMP®) certification, please grab a quick bite and join me over the lunch break.  You can also learn more about our Portfolio Management Professional (PfMP) Bootcamps that has an 100% first time pass rate.

In addition to learning from the leading experts in the field, we are also providing opportunities for attendees to ask portfolio management questions beforehand. If you like to contribute with your experience, please sign up here.  Our goal is to create a professional environment for portfolio managers.  You can also join our Linkedin Group for current and aspiring portfolio management professionals.

In short, project portfolio management is of paramount importance for organizations looking to significantly improve their project execution and achieve their strategic value. We hope you can join us at the summit and together, we can grow together.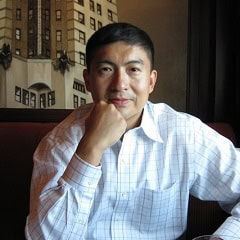 Dr. Te Wu
CEO, CPO, PMP, PgMP, PfMP, PMI-RMP)
Prof. Dr. Te Wu is the CEO of PMO Advisory and a professor at Stevens Institute of Technology, China Europe International Business School and Montclair State University. Te is certified in Portfolio, Program, Project, and Risk Management. He is an active volunteer including serving on PMI's Portfolio Management and Risk Management Core Teams and other roles. As a practitioner, executive, teacher, writer, and speaker, Dr. Wu enjoys sharing his knowledge and experiences and networking with other professionals.
Related resources mentioned in the article:
PfMP and PMI are registered marks of the Project Management Institute Inc.