Project Management Insider Newsletter
Released: November  2020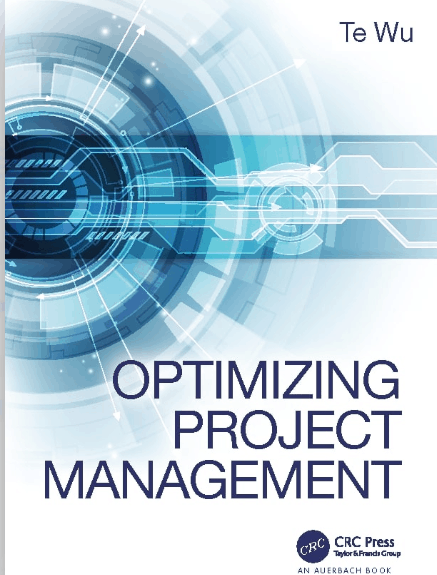 The article provides insights on how to best prepare for PMI certification applications, especially the advanced certifications such as PgMP and PfMP.  Click here to read more.
The purpose of this survey is to gain a better understanding of the range of portfolios and span of portfolio management control in your organization. To thank you for your time, you can request to receive a copy of the completed report (target for late 2020), which will help you gain insights and conduct benchmark studies. Click here to read more.
Dr. Wu's latest book about making project management work for your organization is now available.  Click here to learn more.
WEBINAR: How to Best Complete Applications for PMP, PgMP, and PfMP
November 19, 2020  1:00 – 2:00 pm ET
Summary: The application for PMI credentials, especially PgMP and PfMP is notoriously tricky for many reasons. This webinar demystifies the process, discusses some hints on how to best address the difficult questions, and provides how PMO Advisory has helped professionals successfully complete the application process.
Watch this video to learn more
about PgMP and PfMP

Wednesday, November 18, 2020 | 1:00-2:00 pm EST
 Upcoming Training Courses
| COURSE | DATE | TYPE |
| --- | --- | --- |
| Project Management Professional (PMP) | Starts on May 4, 2021 | Live Virtual |
| Program Management Professional (PgMP) | May 5, 12, 29, 2021 | Live Virtual |
| Portfolio Management Professional (PfMP) | June 10, 17, 24, 2021 | Live Virtual |
| Project Management Professional (PMP) | Starts on July 14, 2021 | Live Virtual |
| Program Management Professional (PgMP) | July 8, 15, 22, 2021 | Live Virtual |
For more Information on these and other courses,  please visit www.pmoadvisory.com/training/.
November Special
Our November special is a 10% discount for all courses registered and paid this month. This discount extents to all real-time bootcamps and courses through 2021, so register now to avoid price increase in 2021.  Use Coupon Code "November10%" when registering at www.pmoadvisory.com/registration.
For all our bootcamp customers, we will also provide you with a free Premium Account of Berrycast.com for life.  Berrycast has been our favorite video recording tool for responding to our customer's questions.  The value is at least $399 (normally $11.99/month). You can select to receive this freebie when you register.
One of our best-selling books, The Sensible Guide to a Career in Project Management is available for free in Amazon Kindle format on November 6 and 7, 2020.
About PMO Advisory LLC
PMO Advisory is one of the most specialized project management training and consulting firm in the world. As a PMI Global R.E.P. with a strong commitment to education and advancing careers, we provide training in most PMI certifications plus courses in Project Management Office (PMO) and Strategic Business Execution (SBE).  Our support programs are exemplary and setting a new bar for the industry. For more information including signing-up for our newsletter, go to www.pmoadvisory.com.
You can also click here to view our course calendar. Please e-mail us at cert@pmoadvisory.com with questions or call us at 844-PMO-CERT. Click here to view this newsletter online.
View All Events
Send Us A Message