Welcome to PMO Advisory Webinar Series

It's a challenge staying up-to-date given the incredibly rapid changes in the Project Management Profession. With your busy schedule, finding quality information that is relevant to your needs isn't easy.   You can access our previous webinars online as your personal learning sessions facilitated by PMO Advisory experts, at your convenience to increase your knowledge and improve performance.  So please enjoy past PMO Advisory webinars below which offer relevant content, for free, and available on demand at your convenience – right below!

Our Next Event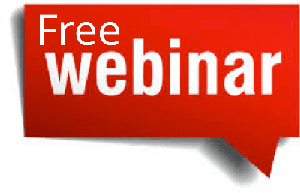 Wednesday, February 20, 2019, 1:00 pm – 2:00 pm  EST


Summary:  Are you like me and millions of others who ponder during the holidays how to best reinvent ourselves? For example, is it time to transition from your current career to one that offers more opportunities? Or have you been eyeing a certification that just did not have time to pursue it? How about learning something new, trying a new activity, or just exploring ways to advance your current career?
In this webinar, we will propose our 5 Steps process to make and keep your goals. Using project management as a backdrop, we will suggest important and proven ways in which you can advance your goals – whether it is to learn new skills, experiment with responsibilities, or earning new credentials.


"Implement PPM Book Tour"
In recognition of IPM Day we hosted a discussion on the newly released PMI® published book: Implementing Project Portfolio Management: A Companion Guide to The Standard for Portfolio Management. This book is a companion guide to Project Management Institute's The Standard for Portfolio Management, currently in the Fourth Edition.  Enjoy the discussion below!
Below is an accompanying guide document for the above video, you can view it as a PDF in a second window (pop out) or download the PDF to view.



Project management is becoming a general business skill, and its application can be seen everywhere.  From the construction or repair of the latest bridge to managing new product development, project management is at the heart of getting the initiative completed artfully.  Projects are becoming so popular that there is a broad discussion of projectification of our society in which many, if not most temporary endeavors are managed as projects.  This webinar is designed for people who are serious about getting started in project management and highlights:
The ubiquity of projects and project management in our society today, especially in business organizations
How to start building your project management skills and gaining experiences
For entry-level professionals who are serious about project management, the optimal certification to consider is the Certified Associate in Project Management (CAPM®) accredited by the Project Management Institute.