Welcome to the PMP® Certification Bootcamp
Delivered by PMI Authorized Training Partner
As a PMI Authorized Training Partner, we have been offering PMP training to our institutional customers since January 2018. We are now bringing the same program to individuals.  For a limited time, we are offering a special price of $1,299 for a limited time.  We are also advertising some of our institutional partner's course too.  Read below for more information. Here are the top three reasons why you should consider our PMP Exam Preparation Course:
As a PMI Authorized Training Partner, we apply PMI's authorized training content. This is a definitive advantage as compared with unauthorized content.
Our trainers are all of the following: 1) experienced project mangement professionals who will be sharing their experience; 2) seasoned training professionals who have years of training and teaching experiences; and 3) certified by PMI.
PMO Advisory also developed our PMP Exam Simulator, currently with over 2,000 questions.  In fact, our CEO is a well-known global speaker and writer.  Click here to see his recent publications.
About Our Project Management  Professional (PMP) Certification Bootcamp
PMO Advisory provides comprehensive resources to help you pass the exam. Our PMP Bootcamp is an intensive program that has been achieving perfect passing on the first try. In fact, we are maintaining a 99+% first time pass rate on all our exams. The bootcamp is offered in traditional classroom and live virtual delivery modes. Both classes are 35 hours of real-time instruction.
This bootcamp uses the PMI approved and supplied training content, combined with our PMP exam simulator that contains over 2,000 practice questions, and also a number of videos to help you prepare to pass the exam on the first try. Collectively, this course satisfied the training requirement for PMP (and CAPM).
Prerequisites to sit for the PMI® PMP Certification Exam
Secondary degree (high school diploma, associate's degree or the global equivalent)

60 months of leading and directing projects

35 hours of project management education or CAPM® certification
OR
Four-year degree

36 months leading and directing projects

35 hours of project management education or CAPM®  certification
Course Objectives:
Successfully pass the Project Management Professional (PMP) Exam and CAPM on the first try by:
Utilize the full suite of resources from PMI and PMO Advisory to ensure success, with a record of 99% first time pass rate across our exams

The "secret sauce" of our success is the PMP Exam Simulator in two modes: Flexible and Exam mode for practice

Develop a deep understanding of project management, including the project management principles, life cycle phases, knowledge areas, processes, tools, and techniques
Articulate the role and the key challenges confronting project managers and also provide good practices to successfully address these challenges
Explain multiple project management approaches such as traditional, agile, and hybrid approaches and address critical questions of when to apply them
Describe and analyze the importance of environmental factors, processes, and techniques
Reshape your work experiences to conform with PMI's approach to project management.
TARGET AUDIENCE:
This certification is designed for professionals who act as project managers with proven experience who wish to apply PMI's methodology for project management and prepare to become a PMP:
Junior project managers who are certified in CAPM and wish to upgrade to the PMP
Managers who are increasingly involved in the intricacies of their organization's projects and need to understand project management – they are sometimes called "accidental project managers"
Project managers assigned to their organization's PMO who now deem it important for the PMP certification to be attained
Functional managers who are taking on more and greater project management oversight and involvement
Professionals in all types of project intensive industries or functional areas such as engineering, information technology, financial management, training, new product development, research and development and construction management who wish to elevate their professional status.
Course Covers
Based on the PMI authorized training content and appraoch, this course covers the following topics:
Strategy for Exam Preparation
About PMI PMP Certification
Intro to Project Management
Creating a High Performance Team
Keeping Your Team on Track
Getting Started with Your Project
Doing the Work
Keeping the Business in Mind
Special Exercise: Earned Value
Exam Tips and Techniques

Benefits of PMP

 

Certification
Globally recognized and respected certification. With a 12% increase in PMP

 and 

CAPM® certifications every year, this is the industry standard for Project Managers.

PMP certification recognizes your expertise in Project Management. PMP certification shows current and potential employers that you have a solid foundation of project management knowledge.

You will be a member of one of the most prestigious professional groups. By attaining the PMP certification, your name will be included in the largest and most prestigious group of certified project management professionals.

Better salary. Project Managers with PMP certification earn a higher salary than those who do not have the certification.

Better job opportunities. Requirements for qualified Project Managers expected to increase in the future. This means the job market for PMP Certified managers will get better.

Globally recognized by leading companies: The PMP certification is endorsed by leading companies. In fact, they encourage their Project Managers to have the PMP certification.
Exam Results
The Project Management Institute does not disclose the passing score nor how many questions a candidate need to answer correctly. The PMP exam candidate does not even know their scores for the exams, the exam report just shows the proficiency level —there are 4 of them:
Needs Improvement: Less than 50% of correct responses and the performance is far below the target and fails to meet the minimum requirements. Less than 50% correct responses.
Below Target: Between 50% and 65% of correct responses, and the performance is slightly below the target and fails to meet the minimum requirements for this exam.
Target: Between 65% and 75% of correct responses, and the performance meets the minimum requirements for this exam.
Above Target: Congratulations! Above 75% of correct responses, and the performance exceeds the minimum requirements for this exam.
Our recommendation is strive to achieve at least 72% overall to pass the exam.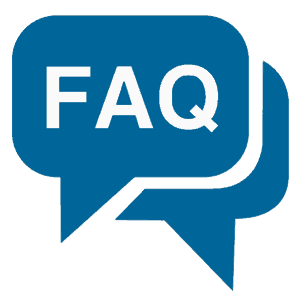 Are you approved by the Project Management Institute?
Yes, we have been reviewed and approved as a provider of project management training by PMI. As a PMI Authorized Training Partner (A.T.P.), we abide by PMI established quality assurance criteria. Our ATP number is 4127.
Are exam fees included in the tuition?
Exam fees are not included. They must be paid directly to PMI as part of the application process. The cost to take the exam is $544 total ($139 to join PMI and $405 for the exam fees). You can pay for the exam without joining PMI, at a cost of $555. Since joining PMI saves you $11 on exam fees and you also receive PMI member benefits, we recommend becoming a PMI member before applying to take the exam.
Do I receive a certificate upon completing the course?
Yes, you can request for a Certificate of Completion upon the successful completion of the class. Click here to submit the request.
Does your course satisfy the 35 contact hours needed to sit for the exam?
Yes, our PMP course is approved by PMI for the 35 contact hours (aka PDUs) required to sit for the PMP exam. As a PMI ATP, PMI will automatically recognize the 35 educational hours and without auditing.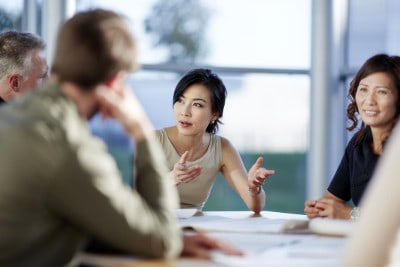 Richness of information and memorable experiences are realized through behavior and body language, including one's mannerisms, gestures, tone, language, and volume of voice, all of which is part of the in-person classroom experience. With face-to-face learning education is retained and the curriculum "sticks", better ensuring passing the PMP certification exam on the first try.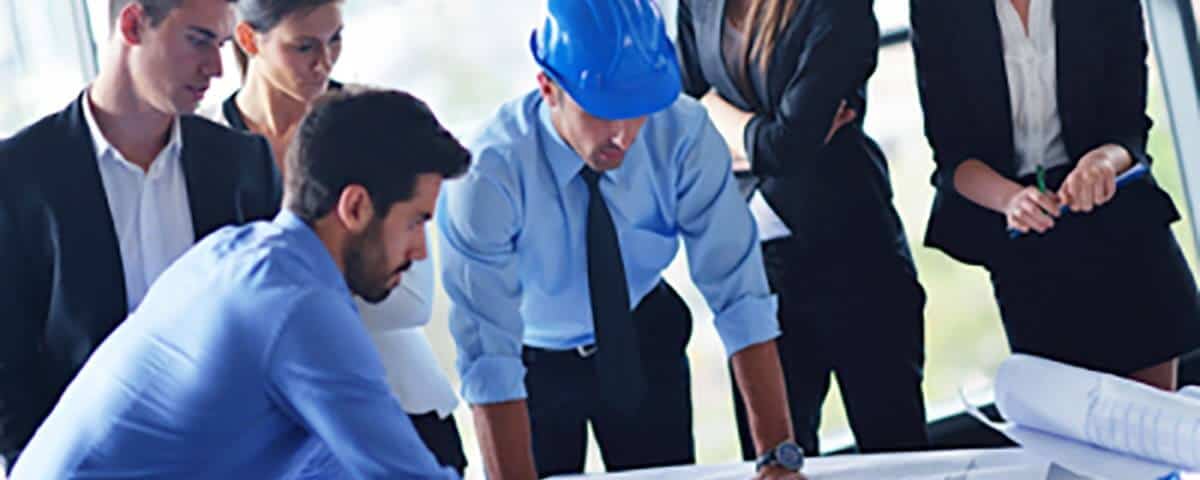 Project management training will be beneficial to you if you are new to project management. You will be able to demonstrate your skills to employers even if you have less experience than other candidates. It can also get your career off to a strong start.  If you are a current project manager with years of experience, you might still want project management training to help you take the next step in your career. Advanced training could be what you need for your next promotion or to improve your job performance.
Even if you aren't a project manager, project management courses can help you achieve better success with any task or project in the workplace because they offer practical skills that can be applied to many jobs.  In addition, no matter your career role or the stage of your career, it's certain that project management training and classes can make your resume stand out in a competitive job market. Hiring managers are looking for proof that you can reliably take a project from start to finish. This type of training shows that you have learned project management skills and are dedicated to the profession.
What makes PMO Advisory the best choice for your Project Management Training and/or Consulting needs?  First of all the company is founded by Prof. Dr. Te Wu who holds the following PMI certifications; PfMP®, PgMP®, PMP, and PMI-RMP® (Portfolio, Program, Project and Risk Management Professional), and is an associate professor at Montclair State University. He also taught/teaches at China European International Business School (Ranked #1 in Asia by Financial Times), Stevens Institute of Technology, and Touro Graduate School of Business. Te founded PMO Advisory LLC, a management training and consulting firm that specializes in strategic business execution including portfolio, program, and project management.   Hence the foundation of PMO Advisory is rooted in project management expertise coupled with educational attainment.   We are uniquely capable as we serve the full spectrum of project management (portfolio, program, and project management) and leverage that in our consulting and advisory services. Currently, he is the chair of PMI's standard committee on developing the next version of the Standard for Portfolio Management.
We are PMI Authorized Training Partner (PMI ATP #4172). Simply put, we are pre-qualified by PMI to deliver quality training. Our courses are based on PMI authorized and published materials and in combination with our extensive PMP exam simulator. Our courses automatically qualifies for the 35 educationa hours and without further audit.
We're experienced professionals.  We speak the human language. We don't clutter our communication with consultant-speak designed to make frameworks more difficult to understand than they or your issues are. We prefer to keep our language and our solutions friendly, simple and effective.  You're not just hiring another training or consulting firm, you're partnering with experienced professionals who will not only meet, but exceed, your expectations. We provide effective education that is grounded in years of successful application, not opinion or personal preference.  We focus on what makes our clients successful.
We care about your success.  YES, we really do!  We don't just get to know you or your business, we take a sincere interest and genuinely want to help you and or your business realize lofty goals.  We want to know all about your vision for your career and/or company.   We personally invest ourselves in each trainee and every project we work on. Our programs will provide you and your business with a clear road map to success.
We've done our homework.  We're extremely knowledgeable about serving busy people with busy lives and training trends. We embrace contemporary learning initiatives because we've seen first-hand the fantastic results that they produce. Whether you're looking for a hybrid training of online and in-person / in classroom; whether organizational training or executive coaching or leadership training, you can be sure PMO Advisory is educated on a variety of solutions to meet your needs.
We are committed to quality.  We don't settle for anything but the best, and neither should you when it comes to training. We've worked hard to find the best ways to provide our clients with affordable project management training programs and reasonable scheduling options without sacrificing the quality of our services.
We're flexible, agile and cost-effective.  Because we are a small firm, we're also responsive, flexible and agile. We adapt as your needs change, with a speed, efficiency and cost-effectiveness that larger firms just can't match.  PMO Advisory does more than just deliver our project management training and management programs to you. We also make sure that the resources in your organization who will be implementing the programs know exactly how they work, why they work and how to help them evolve. We will make sure you're set up for success before our work is done!
Our client satisfaction commitment.  A positive client service experience which meets (and ideally exceeds) your expectations is the goal behind all of our business interactions. Continually improving our service experience is the cornerstone of our operations.  Measurement and feedback are critical to achieving these goals. We continually collect client feedback — formal and informal; both good and not-so-good — and share it across the company. When the feedback is good, our employees are motivated to repeat and improve on their performance.
100% first time pass rate for those who follow our methodology, which can be simply stated as "Achieve 75% or higher in our PMP Exam Simulator two consecutive times within 7 days and take the exam in 7 days".  Click here for more information and also see our Money Back Guarantee policy.
Our Philosophy and Values
PMO Advisory is a PMI Authorized Training Parnter (A.T.P. #4172)  and proud to be one the very few PMI registered firms able to offer PfMP®,  PgMP®, PMP®, CAPM®, DASM®, PMI-ACP® and PMI-RMP® Certification Training. We make tremendous effort to understand our clients, their needs and interest and align our products and services accordingly.   Because we are a small firm we're agile, responsive, and will adapt our training programs as your needs change with a speed larger firms just can't match.  We're committed to getting individuals, small teams, and organizations professionally trained and transformed in line with set goals.  You are guaranteed a positive client service experience which meets (and ideally exceeds) your expectations, this is our goal behind all of our business interactions.  Specifically we promise to:
1. Focus on the benefit of the training as it relates to each customer's individual needs.
2. Be responsible and accountable for each customer's success.
3. Always act with integrity and dignity when dealing with customers, vendors and employees.
4. Always EXCEED the client's expectations.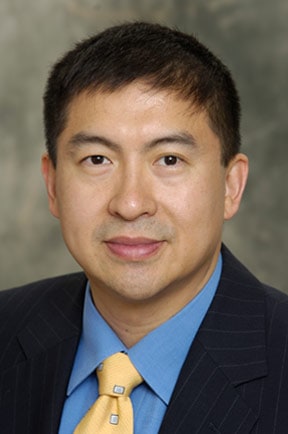 Te Wu, Founder & CEO
Project Manager, (Unspecified Type / General) Salary
Project Managers in the United States can expect to earn an average of $72K per year. The final incomes of Project Managers generally vary between $44K and $115K; higher pay grades include potential for bonuses, profit sharing, and commissions as high as $15K, $12K, and $27K, respectively. Earnings for this group are mostly affected by the specific employer, followed by years of experience and location. Medical benefits are awarded to a large number, and more than half earn dental coverage. Job satisfaction is high and work is enjoyable for most Project Managers. There are more male Project Managers than female among those who completed the questionnaire, making up 61 percent. This snapshot results from replies to PayScale's salary survey.

Neutralizing the "Forgetting Curve" (the notion that we forget the majority of what we learn)
We are specialist in delivering effective corporate training that sticks!  Our Project Management training starts with some light pre-preparation materials and will include follow-ups afterward to ensure that the learning is embedded.   Perhaps our most endearing feature is the opportunity an in-person classroom course offers you to engage on a human level with a seasoned insightful corporate trainer.  Learning should be fun, a great trainer will become a brilliant friend, and coach for the day and going forward.   
Project Management needs a considerable amount of time to be covered effectively and brought 'full circle', due to the interconnections within a project management or PMO environment.  We achieve long term learning retention by ensuring the information represented is relevant and offers meaningful connections to things you already know and experience in your day.   So you're not trying to memorize everything (referred to as the rote method of learning), we enable you to relate what you're learning in an interactive process to help you draw connections.
Mindful people learn better when they're actively involved with the learning than when they're passive observers, we  add elements of gameplay to the learning which is a great way to keep you enjoying the learning process.  The special bonuses that come with this workshop are key to overcoming the forgetting curve as in using them you are reinforcing your learning.   You'll have opportunities to recall information in the days and weeks after training as your brain tags that information as important and is more likely to retain it once recalled   (which dramatically improves the long-term retention of material and the return on investment of the workshop).   It's also worth noting your  brain wants to retain information that is useful to you and purge information that is not.  Hence you will be encouraged to take advantage of the special bonuses because we know when it comes to this workshop and what you will learn, if you use it, you won't lose it!
Continued….
When and where do I take the exam?
Upon completion of our course using live virtual technology OR at our training center in Cedar Grove, NJ (20 miles outside of NYC), the PMP exam is administered at PearsonVue testing centers or remote proctoring. PearsonVue has hundreds of centers worldwide and usually offers the PMP exam Monday through Saturday. Since each center is independently operated, you should check with your local center for hours of operation and exam availability. You can locate the centers nearest you by visiting home.pearsonvue.com. Note that, in some cases, the availability of testing appointments reflected online may seem rather limited. We recommend you call the center directly if this happens, as the availability shown online may not always reflect the true availability (due to cancellations, re-scheduling, etc.). You can also take the exam online too. Our students have found this to be very helpful in many cases.
What happens if my PMP Certification Application is audited by PMI?
The audit process sounds painful, but it is actually pretty simple.   You will know if you have been audited immediately after submitting payment for the exam (you will receive an e-mail if you are selected for the audit). Roughly 5-10% of all candidates will be audited. You will be asked to document your PDU contact hours, which you will do using the certificate we provide. You will also have the references you list in your application verify that the work experience you entered is correct (they will just complete a simple form, sign it and send it to PMI).
Since the reference person can be anyone who was working with you on the projects, we recommend listing references with whom you are still in contact and will respond quickly (where possible).
Most people can easily complete the audit process in a week or less. As part of our course we will walk you through the entire application process and assist you with any questions you may have. We also offer free post-class tutoring and assistance with the application, so you will have plenty of support along the way.
How do I prove my experience?
You will document your experience in your online application (www.pmi.org). You must list projects you have worked on, along with a reference person. Your job title need not be "project manager," but you will need to show that you were leading and directing project activities. To keep everyone honest, PMI audits about 5-10% of candidates (see: "What happens if I get audited?").
What are the Eligibility Criteria for the PMP Exam?
To be eligible for the PMP credential, you must meet certain educational and professional experience requirements. All project management experience must have been accrued within the last eight consecutive years prior to your application submission.  The eligibility requirements depend upon your Education Background.
If you hold a High school diploma, associate's degree or global equivalent, then you need:

Project Management Experience: Minimum five years/60 months unique nonoverlapping professional project management experience during which at least 7,500 hours were spent leading and directing project tasks.
Project Management Education: 35 contact hours of formal education (or PDUs).

If you hold a Bachelor's degree or global equivalent, then you need:

Project Management Experience: Minimum three years/36 months unique non-overlapping professional project management experience during which at least 4,500 hours were spent leading and directing project tasks.
Project Management Education: 35 contact hours of formal education (or PDUs).
What does 36 months of non-overlapping experience requirement mean for the PMP Exam?
One of the eligibility criteria for the PMP exam is to have minimum 3 years / 36 months unique non-overlapping professional project management experience during which at least 4,500 hours were spent leading and directing project tasks.
So, what does "non-overlapping" experience mean?
To answer this question, let me show the reverse situation – overlapping experience. Let's say that you have managed 2 project in 2013. Project 1 ran from Jan'13 to Jun'13 (6 months), and Project 2 ran from Apr'13 to Dec'13 (9 months). In this case, you have an overlap between the two projects during Apr'09 to Jun'09 (3 months). So the experience from these 3 months is counted as 3 months, and not 3 x 2 = 6 months. Therefore, your total unique non-overlapping experience would be counted as 12 (3 + 3 + 6) months, not 15 (6 + 9) months.
What is the application process for the PMP Exam?
At a high level, the PMP application process involves the following steps:
You submit an online application for the exam to PMI.
PMI reviews your application and if it is determined to be complete, PMI will send you an email to submit the exam fee. Your application approval is valid for one-year from the date you receive the approval email.
After you pay for the exam, PMI will send you an email indicating one of the following next steps:

Examination scheduling instructions to help you schedule your examination
Application has randomly been selected for PMI audit process

If you receive exam scheduling instructions, you can go ahead and schedule your exam with Pearsonvue.
If your application is selected for an audit, PMI will provide you the follow-up instructions to comply with the audit.
Note: If your application is selected for an audit, your one-year eligibility clock stops, and would restart only when you successfully clear the audit.
How far back can I go for the Project Management experience on my PMP application?
All project management experience must have been accrued within the last eight consecutive years prior to your application submission.
How do I apply for the PMP Exam?
PMP exam application must be submitted online through PMI's Online Certification System.
What are the fees for the PMP Exam?
The examination fees vary depending upon whether you are a PMI member.
For PMI Members
Computer-based exam: $405
Paper-based exam: $250
For Non-PMI Members
Computer-based exam: $555
Paper-based exam: $400
Tip: There's an obvious benefit in joining PMI before signing up for the PMP exam. The discount on the exam is more than the membership fee.
Is it possible to apply for the PMP exam without being a PMI member?
Yes. You don't need to be a PMI member to apply for PMP certification.  But be mindful PMI membership costs $139, but you get a $150 discount on the exam, so it's clearly sensible to join!
Will PMI refund the membership discount, if I sign-up for the membership after submitting payment for the PMP Exam?
PMI members enjoy $150 discount on the PMP exam fee. However, you must be a PMI member at the time of submitting your payment for the PMP exam, in order to enjoy the discount. If you sign-up for the PMI Membership after submitting your payment for the exam, PMI would NOT refund the membership discount amount to you. Therefore, it is important that you sign-up for PMI membership before you submit your payment for the PMP exam.
How do I pay the fee for the PMP Exam?
You can pay the exam fee on PMI's Online Certification System.
How long does PMI take to process each PMP Exam Application?
Applications submitted online, 5 business days.
Applications submitted via Paper by individuals, 10 business days
Applications submitted via corporations, 20 business days
There may be some delays due to the pandemic.
How much time does it take to prepare for the PMP Exam?
There's no right answer for this. Preparation time varies by individual. Most people take about 3 months for preparation. Some claim to do it within a month too, while others take as long as a year.