PM-Insider Newsletter
Released: November 2022
This November: Let's show gratitude on Thanksgiving
There are a lot of reasons to be thankful and one major thing could be just surviving another year. As a company, making it through the years where pandemic happened made us value life and gave us another perspective on who do we want to be as a firm and how we can put more value to our clients and even our potential clients.
This Thanksgiving of 2022, we are giving exclusive holiday discounts to give back our gratitude to those people who showed their interest in our work. The goal of the discounts is to give an extra boost to careers in reaching success.
Thanksgiving Blog: When's the best time to upscale your skills?
Thanksgiving Discount: "UPSKILL2022" to receive 15% off to our live-virtual and classroom courses
News & Insights
This November, we are happy to celebrate with you what we have in store for you:
To make it more memorable in celebrating our Thanksgiving Day, we're giving an exclusive discount this holidays. Starting 4th of November, you can claim the code "UPSKILL2022" for  15% off in all our classroom classes and live-virtual courses being offered on 2023!
Register for a class here
Invoices must be paid by the end of November
As a project management consulting and training firm, PMO Advisory is one of the major sponsors for the upcoming PMI-NYC PDD 2022 where the overall theme of the event is: The Future of Project Management.
Scroll down to read more about the event.
As one of the sponsors for the event we are gifting a free seat for 5 selected people and instant 10% discount to everyone who will join our mini-contest for the event:
Here are the simple instructions:
Head over our linked-in page and share any of the PMI-NYC Professional Development Day posts (make sure it's set to public so we can see it)
Tag 2 of your colleagues or anyone, you feel will benefit from the event
Use the hashtag #PMINYCPDD2022 #FutureOfProjectManagement
See our LinkedIn Page here: https://www.linkedin.com/company/pmoadvisory/ 
Theme: The Future of Project Management
The Professional Development Day (PDD) is an Chapter's annual gathering of project management professionals for an all-day shared learning and professional development event. The PMINYC Chapter's 2022 PDD program is a virtual event being offered on Friday, December 9th with a theme of: "The Future of Project Management

". 

Attendees can earn up to 12 PDUs for this event. 
PMO Advisory is a Sponsor of PMINYC, and we are assisting PMINYC with event marketing. As a special bonus, our customers will receive the
Special rate of $89 and
An early bird bonus of a 15% coupon for any of our live virtual or classroom courses, which is only available through 11/15/22

.
New Blog: Thanksgiving Read:
When is the best time to upscale your skills?
Scaling up your skills is a great way to improve your career prospects and earnings potential. But with so many different options available, it can be tough to know when the best time is to make the investment.
Making the decision to scale up your skills is a big investment of time and resources. It is not something you want to rush into without doing your research first. Fortunately, we have put together a handy guide to help you figure out when the best time is to upscaling your skills.
 The first thing you need to consider is your current situation. If you are happy in your current role and do not feel like you are ready for a change, then ironically this is the best time consider upscaling. Why? This is because you have the option and freedom to choose wisely.  Naturally, you can work on improving your skills at any time. But if you are starting to feel restless and are eager for a new challenge, then your window to lift your skills may be more limited.  Thus, the short answer is NOW!
The second thing to think about is your career goals. What are you hoping to achieve by upscaling your skills? If you are looking to move into a management position, then you will need to have the relevant experience and qualifications. But if you are simply hoping to boost your earnings potential, then there are other options available which might be more suitable.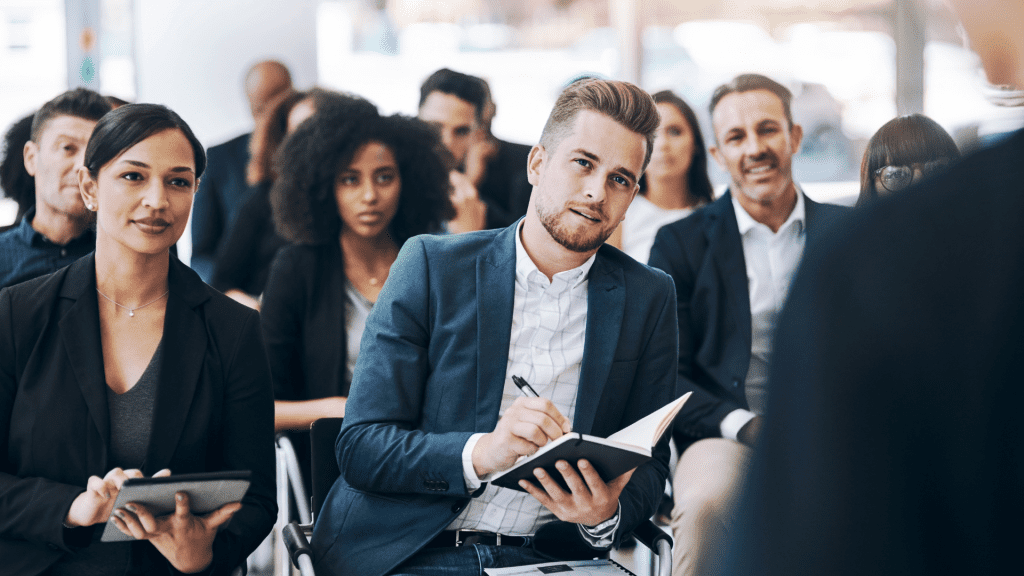 Portfolio Management Professional (PfMP) – Live Virtual
Dec 6, 13, 20, 2022 ( 1PM to 5PM U.S. E.T.)
Feb 3, 10, 24, 2023 ( 1PM to 5PM U.S. E.T.)
Program Management Professional (PgMP) – Live Virtual
Nov 29, Dec 13, and 16, 2022: 6 PM – 10 PM US E.T.
Jan 11, 18, and 25, 2023: 1:00 PM – 5:00 PM US E.T.
Certified Associate in Project Management (CAPM)
Nov 7 – 11, 2022: 8 pm – 10:30 pm; Nov 14 – Nov 18, 2022: 8 PM – 10:30 PM E.T.
3/27, 3/29, 3/31, 4/3, 4/5, 4/7, 4/10, 4/12, 4/14/23, 2023: 7 PM- 10:00 PM E.T.
Agile Certified Professional (PMI-ACP) – Live Virtual
Apr 6, 13, 20, 2023 (6-10 PM US ET)​
Risk Management Professional (PMI-RMP) – Live Virtual
Apr 4, 11, 18, 2023: 6 – 10 PM US E.T.
Looking for Project Management resource videos?
Watch free Project Management Videos on PMO Advisory's official YouTube Channel