What and who is a project manager?
According to Project Management Institute, Project Managers are change agents: they make project goals their own and use their skills and expertise to inspire a sense of shared purpose within the project team. They enjoy the organized adrenaline of new challenges and the responsibility of driving business results. They are organized, passionate and goal-oriented who understand what projects have in common, and their strategic role in how organizations succeed, learn and change. But the question is, how much do Project Managers make for a living? What are the factors that contributes to their salary? And how is having a certification in Project Management Professional (PMP)®?
What is the median salary for a project professional?
Worldwide, the countries where project managers report the highest median salaries are: Switzerland, the United States, Australia, Germany, and The Netherlands. According to the Project Management Institute, project managers in these countries earn a median salary of:
Switzerland: $132,086
United States: $116,000
Australia: $101,381
Germany: $96,987
The Netherlands: $93,839
What are the factors that increase a Project Manager's salary?
There are a lot of factors to consider when talking about Project Manager's increasing salary. It can be through the industry they are in, position, years of experience, PMP Status, and even in years worked in PM. We have narrowed down six major factors that increas a Project Manager's salary: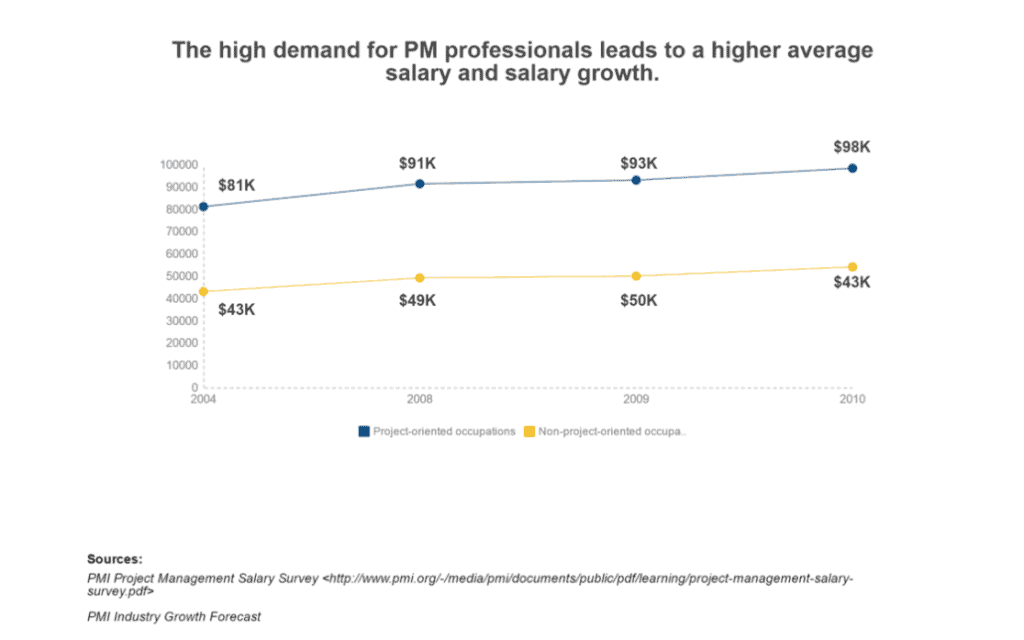 A Project Management Certification or Graduate Degree

PMP Certification
Master's Degree in Project Management

Years of Experience
Specialization
Project Team Size
Industry
Location
In the United States, professionals with PMP certifications have consistently earned a premium of 20+%.  In 2017, even CNN published an article on this topic and called PMP a "poor man's MBA".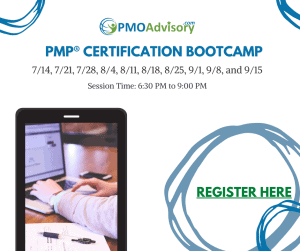 As a PMI Premier ATP, our live virtual bootcamp is based PMI's content and cousrseware. In addition to PMI's materials, we also bundle our PMP Exam Simulator with over 3,700 questions including verification for the 35 hours of educational requirements required for PMP. Participants will have 1 year access to all the materials.
Registration is open for the July 2021 live virtual class.  There are multiple options. Scroll to the end of this form to see the options. Based on the inputs to date, the most promising date/time is on Wednesday evening starting on 7/14/2021. The time is 6:30 – 9 pm ET.
Specifically the dates are: 7/14, 7/21, 7/28, 8/4, 8/11, 8/18, 8/25, 9/1, 9/8, and 9/15
Note: Preregister this course at a special price of $1,099.  This is a 20+% saving from our normal fee.  Register now to take advantage of the special offer.

About PMO Advisory LLC
PMO Advisory is one of the most specialized project management training and consulting firm in the world. As a PMI Premiere Authorize Training Partner, we have a strong commitment to education and advancing careers, we provide training in most PMI certifications plus courses in Project Management Office (PMO) and Strategic Business Execution (SBE).  Our support programs are exemplary and setting a new bar for the industry. For more information including signing-up for our newsletter, go to www.pmoadvisory.com.
You can also click here to view our course calendar. Please e-mail us at cert@pmoadvisory.com with questions or call us at 844-PMO-CERT. Click here to view this newsletter online.