Project Management Insider Newsletter
Released: December 2020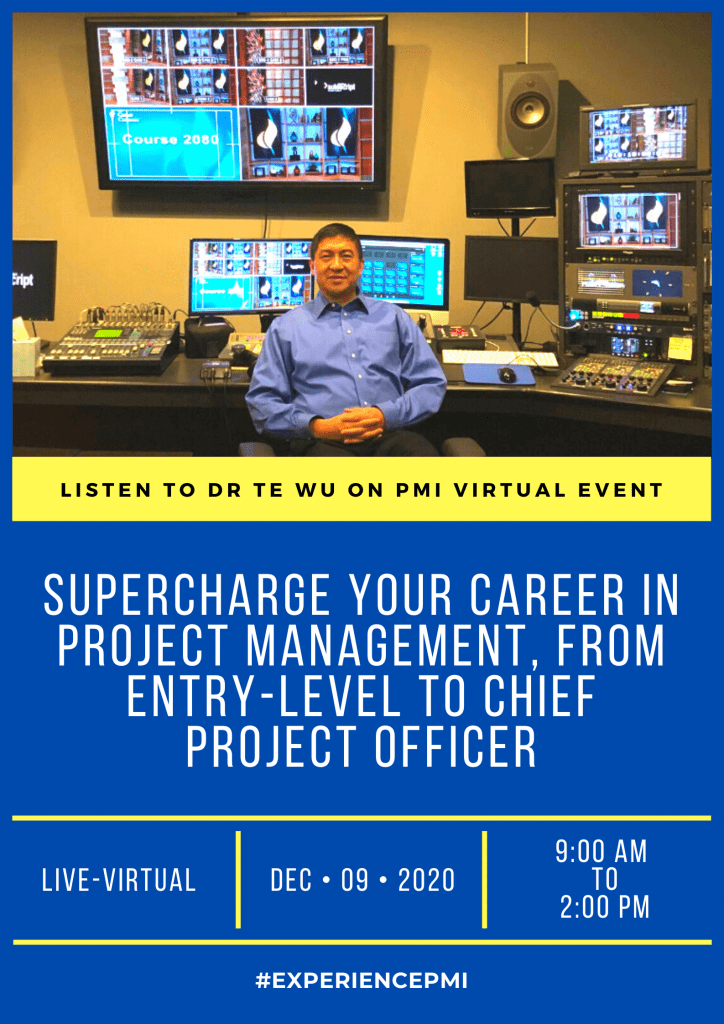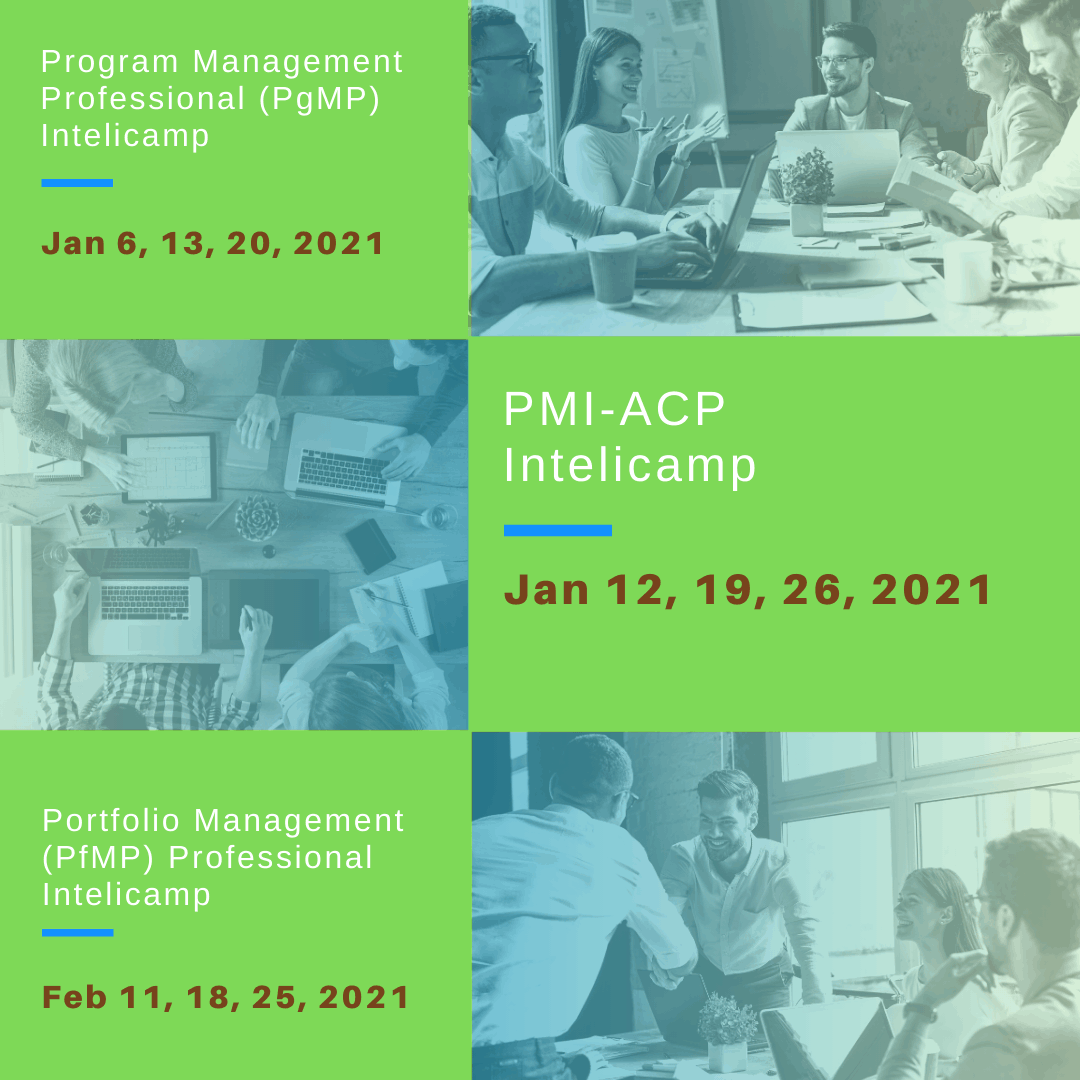 WEBINAR: Project, Program, and Portfolio Life Cycle – Webinar
December 9, 2020  1:00 – 2:00 pm ET
Summary: To be a more effective project, program, and portfolio management, it is vitally important to under the respective life cycles so professionals can address the pivotal questions that should be addressed at every stage of development.  This is especially important consultants who are looking to solve complex problems and undertake large projects, programs, and portfolios.  This webinar presents an advanced topic in project management.

Wednesday, December 9, 2020 | 1:00-2:00 pm EST

Wednesday, January 13, 2020 | 1:00-2:00 pm EST
 Upcoming Training Courses
| COURSE | DATE | TYPE |
| --- | --- | --- |
| Agile Certified Practitioner (PMI-ACP) | Apr 7, 14, 21, 2021 | Live Virtual |
| Project Management Professional (PMP) | Pre-registration for May 2021 | Live Virtual |
| Program Management Professional (PgMP) | May 5, 12, 29, 2021 | Live Virtual |
| Portfolio Management Professional (PfMP) | June 10, 17, 24, 2021 | Live Virtual |
| Program Management Professional (PgMP) | July 8, 15, 22, 2021 | Live Virtual |
For more Information on these and other courses,  please visit www.pmoadvisory.com/training/.
Year End Special
Extended Black Friday / Cyber Monday sale – up to 90% off our courses. Click here to see details.
Our December special is a 10% discount for all courses registered and paid this month. This discount extents to all real-time bootcamps and courses through 2021, so register now to avoid price increase in 2021.  Use Coupon Code "December10%" when registering at www.pmoadvisory.com/registration.
For all our bootcamp customers, we will also provide you with a free Premium Account of Berrycast.com for life.  Berrycast has been our favorite video recording tool for responding to our customer's questions.  The value is at least $399 (normally $11.99/month). Use Coupon Code "Free Berrycast" when you register.
About PMO Advisory LLC
PMO Advisory is one of the most specialized project management training and consulting firm in the world. As a PMI Global R.E.P. with a strong commitment to education and advancing careers, we provide training in most PMI certifications plus courses in Project Management Office (PMO) and Strategic Business Execution (SBE).  Our support programs are exemplary and setting a new bar for the industry. For more information including signing-up for our newsletter, go to www.pmoadvisory.com.
You can also click here to view our course calendar. Please e-mail us at cert@pmoadvisory.com with questions or call us at 844-PMO-CERT. Click here to view this newsletter online.
View All Events
Send Us A Message