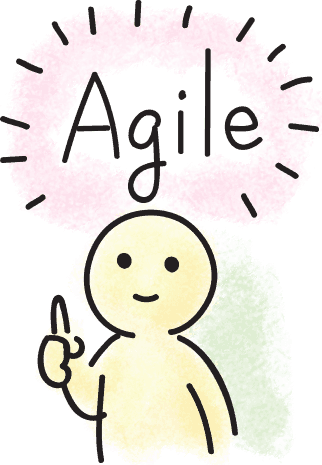 We know that servant leadership is an excellent match for Agile methods. For example, in Scrum, the Scrum Master is a servant leader of the Scrum Team. What other leadership styles have a home in the Agile approach? Grateful leadership is a style of leadership that is somewhat newer than other styles of leadership. It speaks to the fundamentals of providing acknowledgement for people on your team, what they do, and how they contribute. This article makes a connection between this style of leadership and agile project management.
"Like Judith W. Umlas (the founder of Grateful Leadership), Robert Greenleaf (the founder of Servant Leadership) knew that you cannot build community, much less earn trust, without acknowledging colleagues, expressing gratitude and offering recognition. If Greenleaf was alive today, I believe he would say that you cannot be a servant leader without being a grateful leader." (Don M. Frick, Ph.D, Author of the authorized biography of Robert K. Greenleaf: A Life of Servant Leadership)
There is a well-supported place for grateful leadership in Agile project management. For example, in the team retrospectives. The project team members are trying to understand what they did well and what could be improved. How can you use grateful leadership for both of these topics, so the team can know how they improved and how can they learn and move forward? Grateful Leadership is clearly a great match for team members to use in the retrospective, to acknowledge team members and their contributions. 
Servant Leadership is also very important in Agile. The Scrum Master should be a servant leader and a grateful leader, not a delegative leader or a directive leader. When I first learned about grateful leadership, I immediately thought of how well it blends with servant leadership and serving the team. This is so fundamental to Agile and not only that, even in traditional project management servant leadership is one of my preferred ways of leading people because I'm sometimes leading somebody who makes more money than I do, or they know more than I do about the work they are doing. How could I possibly lead a subject matter expert, like that, in any sort of directive way. For example, saying, "I'm in charge and this is what you've got to do." If you know somebody makes more money than you and they know more than you about the work they are doing, then servant leadership makes more sense. 
What servant leadership looks like is, "I can't do what you do and we need your support and efforts, so how can I help you be successful, so that you can be successful." Unfortunately, this is lacking in many environments, but it's very supportive in agile, and I think bringing grateful leadership to the project team is also important. Anywhere one is doing stakeholder management, is an appropriate place for gratitude and acknowledgement. For example, saying "Thank You" to the product owner for being there to ask questions, being involved, being engaged, and for wanting to know how things are going with the project. There is so much to be grateful for. Through personal growth and development via leadership training, I realized that when acknowledgement is missing, there is something major lacking for me. If I don't feel acknowledged, or if I don't acknowledge others, when acknowledgement is missing, I am not motivated. I am one of those people who will stay up to 2am to complete a task or a deliverable, if needed by my client; however if I don't feel appreciated or acknowledge for the work I do, I don't have the drive to work extra time or even on my own time. I can work my way through something if I feel I am appreciated. I am clear about how important acknowledgement is for me, so I am mindful that it's probably important for other people also. 
In summary, it's difficult to do work when you don't feel appreciated. Have you ever felt that way? Both Servant Leadership, as well as Grateful Leadership allows one to influence without authority. These leadership styles are critical for agile projects where you are a team member, Scrum Master, or even a project manager.  
If you are interested in learning more about grateful leadership, servant leadership, or how this relates to Agile and the PMI-ACP certification, please join me for a free presentation on this certification, and please bring any questions you have.   Also click here to learn about my upcoming PMI-ACP Certification prep courses here at PMO Advisory.
PMO Advisory Instructor, Susan Parente – Risk Management Guru – Agile Generalist
This article was authored by Susan Parente, PMP, PMI-ACP, CSM, CSPO, PSM I, CISSP, CRISC, PMI-RMP, RESILIA, ITIL, MS Eng. Mgmt.  Susan Parente is an instructor at PMO Advisory, an Associate Professor at Post University, Adjunct Professor at Montclair State University, and a Lecturer at the University of Virginia. She is an author, mentor and teacher focused on risk management, along with traditional and Agile project management. Her experience is augmented by her Masters in Engineering Management with a focus in Marketing of Technology from George Washington University, DC, along with a number of professional certifications. Ms. Parente has 20+ years' experience leading software and business development projects in the private and public sectors, including a decade of experience implementing IT projects for the DoD.