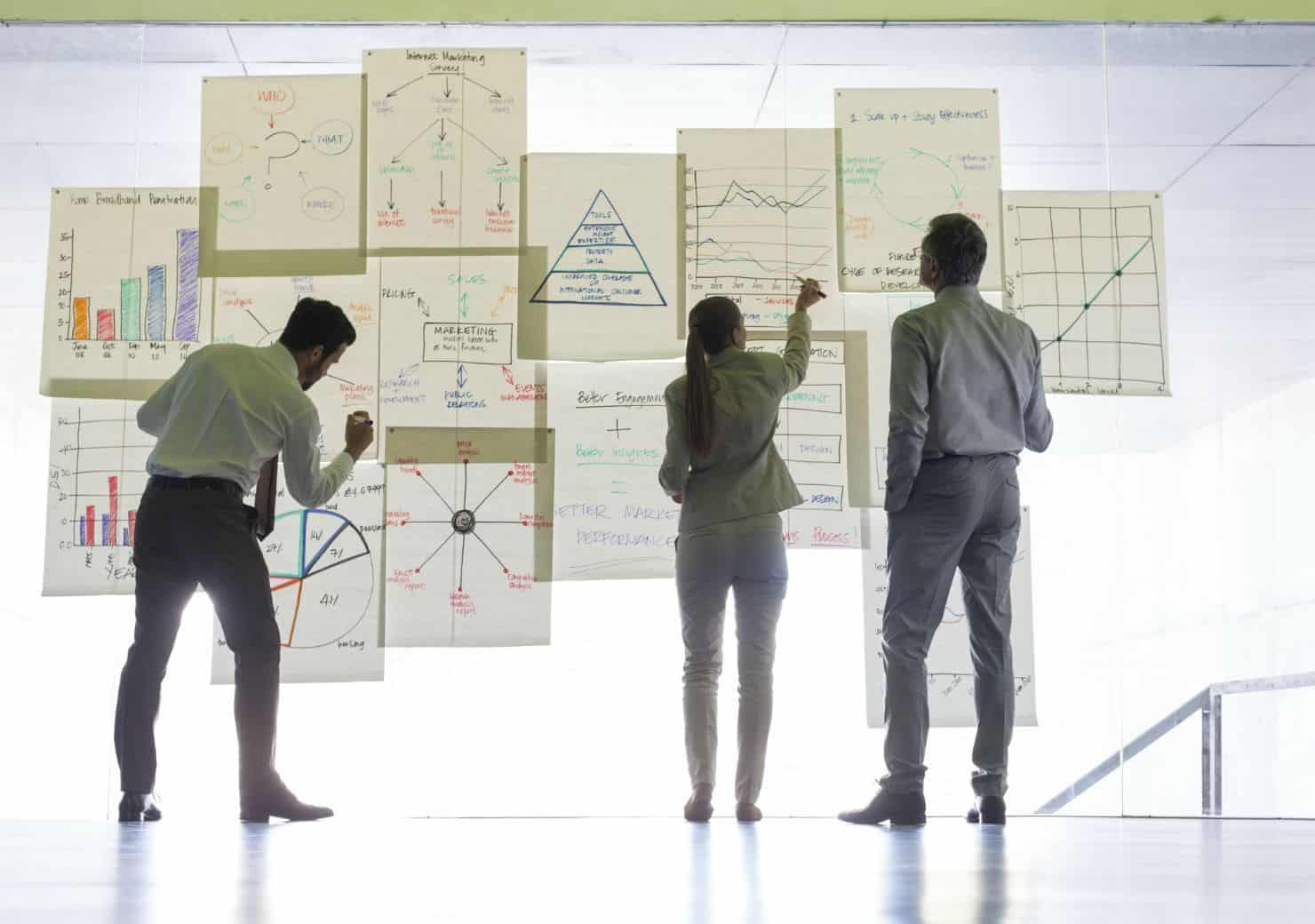 Description
Project Management is an essential skill in today's competitive business environment and research has shown that successful execution of project management ensures that the goals of projects closely align with the strategic goals of the business.  In identifying a solid business case, and being methodical about calculating ROI, project management is important because it can help to ensure the right thing is delivered, on time and within budget, that's going to deliver real value.  Great project management matters because it delivers success.   But there is a shroud of a mystery on what makes project management work. In this course, we will explore a broad range of project management topics to both demystify this discipline and clarify how project management adds tremendous value to you and your organization.
This course will deliver a comprehensive and integrated view that includes strategic planning, business execution, and the role of portfolio, program, project, risk, agile management, and PMOs to achieve organizational objectives; and depth, by exploring the project management methodologies and body of knowledge that is consistent with PMI's latest Project Management Body of Knowledge Sixth Edition.
After this class, participants will be able to:
Grasp the linkage between project execution and strategic and tactical planning
Master the art of alignment, between projects and planning, between portfolios and programs
Articulate how you and your organization can manage multiple projects, programs, portfolios
Identify the best approach for project: traditional waterfall vs. agile, design for agility and flexibility
Use risk management techniques to improve project success by mitigating threats and exploiting opportunities
Develop a clear roadmap for project management for you and your organization
Appreciate the fundamentals of project management including managing time, scope, budget, and resources.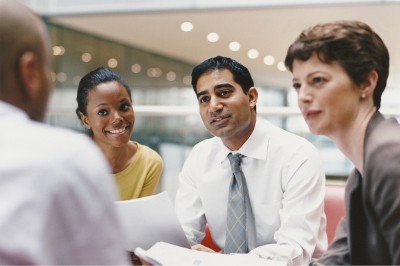 Important: PMO Advisory is a PMI Global Registered Education Provider (R.E.P. #4172). As such, for participants with a PMI certification (e.g., PMP®, PfMP®, PgMP®,  and PMI-RMP® certifications), course recipients will receive 8 PDUS. For aspiring project professionals who are considering CAPM or PMP credentials, you will receive eight hours toward fulfilling the educational requirement for those certifications.
Course Details
This course is developed by Prof. Dr. Te Wu, the founder and CEO of PMO Advisory, who is among the few people in the world with PMP, PgMP, PfMP, and PMI-RMP certifications.  In addition to twenty-five years of professional experience from shop floor to being the Director of a global project service organization with one of the Big 4, Dr. Wu has also been teaching in universities around the world for fifteen years. In addition, he is a core committee member on multiple PMI Global standard teams (Portfolio and Risk), a voting member on ANSI TAG 258 representing the United States on the International Standard Organization's Technical Committee (ISO TC258), an advisory board member on the project management program at Stevens Institute of Technology, and the leader professor at Montclair State University.
Major topics covered in the Project Management Essentials course:
Importance of strategic business execution

Making portfolio, program, and project management work

Essential principles of project management (when to apply, for example, traditional waterfall versus agile)

Project Lifecycle (Initiation, Planning, Execution, and Closure)

Project Management Knowledge Areas (Scope, Schedule, Resources, Cost, Quality, Procurement, Communication, Stakeholder, Risk, and Integration)

Project Management Roles (Executive, Manager, Associates)

Project Management Common Challenges & How to Address Them

Significance of Project Management Certifications
Questions?
<!DOCTYPE HTML PUBLIC '-//W3C//DTD HTML 4.01//EN' 'http://www.w3.org/TR/html4/strict.dtd'><!-- [et_pb_line_break_holder] --><html><!-- [et_pb_line_break_holder] --><head><!-- [et_pb_line_break_holder] --> <meta http-equiv='Content-Type' content='text/html; charset=utf-8' /><!-- [et_pb_line_break_holder] --> <title>Form</title><!-- [et_pb_line_break_holder] --> <link type='text/css' rel='stylesheet' href='http://app.hatchbuck.com/OnlineForm/css/styles/pastel.css' /><!-- [et_pb_line_break_holder] --> <link type='text/css' rel='stylesheet' href='https://app.hatchbuck.com/OnlineForm/css/jotform.css' /><!-- [et_pb_line_break_holder] --> <style type='text/css'> <!-- [et_pb_line_break_holder] --> #hb-form {font:14px Helvetica,Arial,sans-serif; }<!-- [et_pb_line_break_holder] --> #hb-form div,#hb-form label {display: block; }<!-- [et_pb_line_break_holder] --> #hb-form input {margin-bottom: 15px;outline: none;}<!-- [et_pb_line_break_holder] --> </style><!-- [et_pb_line_break_holder] --> <script src='//app.hatchbuck.com/OnlineForm/js/cdn/jotform.js' type='text/javascript'></script><!-- [et_pb_line_break_holder] --> <script type='text/javascript'><!-- [et_pb_line_break_holder] --> var jsTime = setInterval(function(){try{JotForm.jsForm = true;<!-- [et_pb_line_break_holder] --> JotForm.init(function(){$('input_4').hint('ex: myname@example.com');JotForm.highlightInputs = false;});<!-- [et_pb_line_break_holder] --> clearInterval(jsTime); }catch(e){}}, 1000);<!-- [et_pb_line_break_holder] --> </script><!-- [et_pb_line_break_holder] --></head><!-- [et_pb_line_break_holder] --><body><!-- [et_pb_line_break_holder] --><form id='hb-form' class='jotform-form' action='https://app.hatchbuck.com/onlineForm/submit.php' method='post' name='form_80162755181' id='80162755181' accept-charset='utf-8'><!-- [et_pb_line_break_holder] --> <input type='hidden' name='formID' value='80162755181' /><!-- [et_pb_line_break_holder] --><div><!-- [et_pb_line_break_holder] --> <label id='label_5' for='input_5'> Just ask and we'll get right back with you! </label><!-- [et_pb_line_break_holder] --> <textarea id='input_5' name='q5_clickTo5' cols='41' rows='6'></textarea><!-- [et_pb_line_break_holder] --></div><!-- [et_pb_line_break_holder] --><div><!-- [et_pb_line_break_holder] --> <label id='label_4' for='input_4'>E-mail<span class='form-required'>*</span></label><!-- [et_pb_line_break_holder] --> <input type='email' class='validate[required, Email]' id='input_4' name='q4_email' size='50' /><!-- [et_pb_line_break_holder] --></div><!-- [et_pb_line_break_holder] --><button id='input_2' type='submit' class='form-submit-button'>Submit Form</button><!-- [et_pb_line_break_holder] --><input type='hidden' id='simple_spc' name='simple_spc' value='80162755181-80162755181'/><input type='hidden' id='enableServerValidation' name='enableServerValidation' value='1'/><input type='hidden' id='enable303Redirect' name='enable303Redirect' value='1'/></form></body></html>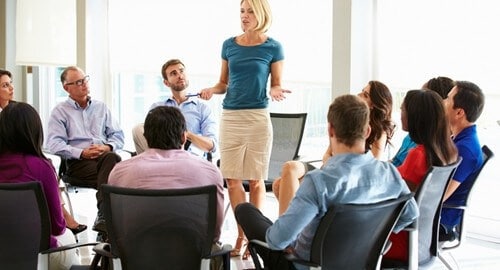 Special Bonuses:
All participants will receive one of the following free bonus:
Paperback book: "The Sensible Guide to a Career in Project Management in 2016" book written by Dr. Te Wu.

Free 30 days access to our PMP Exam Simulator

Rebate of 50% of the paid fee for this course if you sign-up to our boot camps (including PMP, PgMP, PfMP, PMI-ACP, and PMI-RMP courses) at the standard rate. Discounts cannot be combined.
In addition, for those that are interested in pursuing project management training for your organization, we also offer a one-hour free consultation with you or your company executive.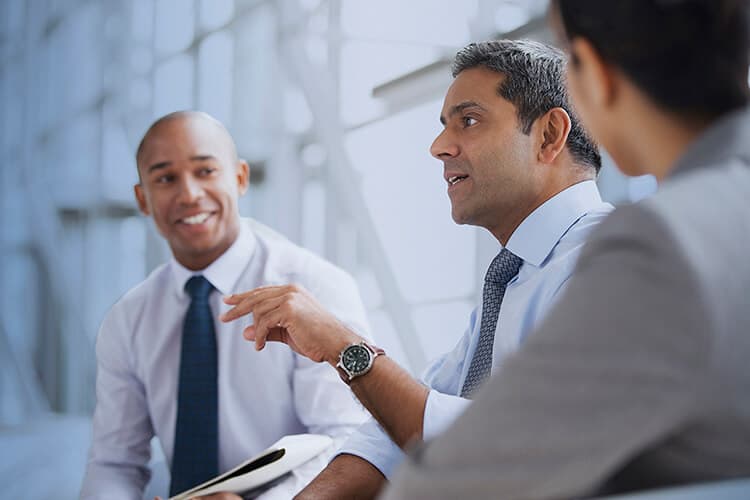 Target Audience
Business management and executives who yearn to build a broad understanding of how strategic planning, business execution, and project management fit together

Practicing and aspiring project professionals who want to develop a working knowledge of project management

Upcoming and coming project professionals who wish to explore the broader implications of project management as well as considerations for certifications including project, program, portfolio, and risk management

Talent managers, training managers, and human resource managers who are responsible for hiring the best people to execute their organizational strategies and who are involved in workforce development

Anyone who works within a Project Management environment or PMO.
Engineering & Construction,  Healthcare,  Financial, Law,  Technology,  & Pharmaceuticals
Project Management knowledge has become a critical business skill because its use can help control costs, reduce risk, and improve outcomes. Used across disciplines, project management is the process of systematically planning, organizing, and then executing a pre-determined set of steps in order to maximize resource use and achieve specific objectives.  The general framework of project management is common but nuances differ as per the industry.  The principles of project management are the same and this workshop will enhance your job performance across all industries including, Engineering and Construction, Healthcare, Financial Services, Law, Technology, and Pharmaceuticals.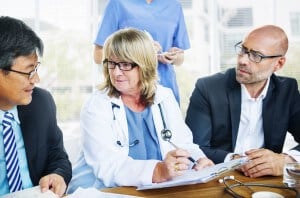 Neutralizing the "Forgetting Curve" (the notion that we forget the majority of what we learn)
We are specialist in delivering effective corporate training that sticks!  Our One-day Project Management workshop starts with some light pre-preparation materials and will include follow-ups afterward to ensure that the learning is embedded.   Perhaps our workshop's most endearing feature is the opportunity it offers you to engage on a human level with a seasoned insightful corporate trainer.   Learning should be fun, a great trainer will become a brilliant friend, and coach for the day and going forward.   
Project Management needs a considerable amount of time to be covered effectively and brought 'full circle', due to the interconnections within a project management or PMO environment.  We achieve long term learning retention by ensuring the information represented is relevant and offers meaningful connections to things you already know and experience in your day.   So you're not trying to memorize everything (referred to as the rote method of learning), we enable you to relate what you're learning in an interactive process to help you draw connections.
Mindful people learn better when they're actively involved with the learning than when they're passive observers, we  add elements of gameplay to the learning which is a great way to keep you enjoying the learning process.  The special bonuses that come with this workshop are key to overcoming the forgetting curve as in using them you are reinforcing your learning.   You'll have opportunities to recall information in the days and weeks after training as your brain tags that information as important and is more likely to retain it once recalled   (which dramatically improves the long-term retention of material and the return on investment of the workshop).   It's also worth noting your  brain wants to retain information that is useful to you and purge information that is not.  Hence you will be encouraged to take advantage of the special bonuses because we know when it comes to this workshop and what you will learn, if you use it, you won't lose it!
PMO Advisory Training Center in Cedar Grove, NJ
(466 Pompton Ave, Suite 4, Cedar Grove, NJ 07009,  20 miles outside of NYC)
PMO Advisory Training Center
<!DOCTYPE HTML PUBLIC '-//W3C//DTD HTML 4.01//EN' 'http://www.w3.org/TR/html4/strict.dtd'><!-- [et_pb_line_break_holder] --><html><!-- [et_pb_line_break_holder] --><head><!-- [et_pb_line_break_holder] --> <meta http-equiv='Content-Type' content='text/html; charset=utf-8' /><!-- [et_pb_line_break_holder] --> <title>Form</title><!-- [et_pb_line_break_holder] --> <link type='text/css' rel='stylesheet' href='http://app.hatchbuck.com/OnlineForm/css/styles/pastel.css' /><!-- [et_pb_line_break_holder] --> <link type='text/css' rel='stylesheet' href='https://app.hatchbuck.com/OnlineForm/css/jotform.css' /><!-- [et_pb_line_break_holder] --> <style type='text/css'> <!-- [et_pb_line_break_holder] --> #hb-form {font:14px Helvetica,Arial,sans-serif; }<!-- [et_pb_line_break_holder] --> #hb-form div,#hb-form label {display: block; }<!-- [et_pb_line_break_holder] --> #hb-form input {margin-bottom: 15px;outline: none;}<!-- [et_pb_line_break_holder] --> </style><!-- [et_pb_line_break_holder] --> <script src='//app.hatchbuck.com/OnlineForm/js/cdn/jotform.js' type='text/javascript'></script><!-- [et_pb_line_break_holder] --> <script type='text/javascript'><!-- [et_pb_line_break_holder] --> var jsTime = setInterval(function(){try{JotForm.jsForm = true;<!-- [et_pb_line_break_holder] --> JotForm.init(function(){$('input_4').hint('ex: myname@example.com');JotForm.highlightInputs = false;});<!-- [et_pb_line_break_holder] --> clearInterval(jsTime); }catch(e){}}, 1000);<!-- [et_pb_line_break_holder] --> </script><!-- [et_pb_line_break_holder] --></head><!-- [et_pb_line_break_holder] --><body><!-- [et_pb_line_break_holder] --><form id='hb-form' class='jotform-form' action='https://app.hatchbuck.com/onlineForm/submit.php' method='post' name='form_80154403153' id='80154403153' accept-charset='utf-8'><!-- [et_pb_line_break_holder] --> <input type='hidden' name='formID' value='80154403153' /><!-- [et_pb_line_break_holder] --><div><!-- [et_pb_line_break_holder] --> <label id='label_1' for='input_1'>First Name</label><!-- [et_pb_line_break_holder] --> <input type='text' id='input_1' name='q1_control_fname' size='50' /><!-- [et_pb_line_break_holder] --></div><!-- [et_pb_line_break_holder] --><div><!-- [et_pb_line_break_holder] --> <label id='label_3' for='input_3'>Last Name</label><!-- [et_pb_line_break_holder] --> <input type='text' id='input_3' name='q3_control_lname' size='50' /><!-- [et_pb_line_break_holder] --></div><!-- [et_pb_line_break_holder] --><div><!-- [et_pb_line_break_holder] --> <label id='label_4' for='input_4'>E-mail<span class='form-required'>*</span></label><!-- [et_pb_line_break_holder] --> <input type='email' class='validate[required, Email]' id='input_4' name='q4_email' size='50' /><!-- [et_pb_line_break_holder] --></div><!-- [et_pb_line_break_holder] --><button id='input_2' type='submit' class='form-submit-button'>Submit Form</button><!-- [et_pb_line_break_holder] --><input type='hidden' id='simple_spc' name='simple_spc' value='80154403153-80154403153'/><input type='hidden' id='enableServerValidation' name='enableServerValidation' value='1'/><input type='hidden' id='enable303Redirect' name='enable303Redirect' value='1'/></form></body></html>
Our Philosophy and Values
PMO Advisory is a PMI Registered Education Provider (R.E.P. #4172)  and proud to be one the very few PMI registered firms able to offer PfMP, PgMP, PMP,  and PMI-RMP certification Training. We make tremendous effort to understand our clients, their needs and interest and align our products and services  accordingly.   Because we are a small firm we're agile, responsive, and will adapt our training programs as your needs change with a speed larger firms just can't match.  We're committed to getting individuals, small teams, and organizations professionally trained and transformed in line with set goals.  You are guaranteed a positive client service experience which meets (and ideally exceeds) your expectations, this is our goal behind all of our business interactions.  Specifically we promise to:
1. Focus on the benefit of the training as it relates to each customer's individual needs.
2. Be responsible and accountable for each customer's success.
3. Always act with integrity and dignity when dealing with customers, vendors and employees.
4. Always EXCEED the client's expectations.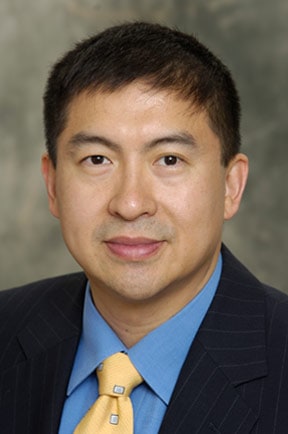 PMO Advisory LLC  466 Pompton Ave, Unit 4  Cedar Grove, NJ 07009. USA  1-844-PMO-CERT

<!DOCTYPE HTML PUBLIC '-//W3C//DTD HTML 4.01//EN' 'http://www.w3.org/TR/html4/strict.dtd'><!-- [et_pb_line_break_holder] --><html><!-- [et_pb_line_break_holder] --><head><!-- [et_pb_line_break_holder] --> <meta http-equiv='Content-Type' content='text/html; charset=utf-8' /><!-- [et_pb_line_break_holder] --> <title>Form</title><!-- [et_pb_line_break_holder] --> <link type='text/css' rel='stylesheet' href='http://app.hatchbuck.com/OnlineForm/css/styles/pastel.css' /><!-- [et_pb_line_break_holder] --> <link type='text/css' rel='stylesheet' href='https://app.hatchbuck.com/OnlineForm/css/jotform.css' /><!-- [et_pb_line_break_holder] --> <style type='text/css'> <!-- [et_pb_line_break_holder] --> #hb-form {font:14px Helvetica,Arial,sans-serif; }<!-- [et_pb_line_break_holder] --> #hb-form div,#hb-form label {display: block; }<!-- [et_pb_line_break_holder] --> #hb-form input {margin-bottom: 15px;outline: none;}<!-- [et_pb_line_break_holder] --> </style><!-- [et_pb_line_break_holder] --> <script src='//app.hatchbuck.com/OnlineForm/js/cdn/jotform.js' type='text/javascript'></script><!-- [et_pb_line_break_holder] --> <script type='text/javascript'><!-- [et_pb_line_break_holder] --> var jsTime = setInterval(function(){try{JotForm.jsForm = true;<!-- [et_pb_line_break_holder] --> JotForm.init(function(){$('input_4').hint('ex: myname@example.com');JotForm.highlightInputs = false;});<!-- [et_pb_line_break_holder] --> clearInterval(jsTime); }catch(e){}}, 1000);<!-- [et_pb_line_break_holder] --> </script><!-- [et_pb_line_break_holder] --></head><!-- [et_pb_line_break_holder] --><body><!-- [et_pb_line_break_holder] --><form id='hb-form' class='jotform-form' action='https://app.hatchbuck.com/onlineForm/submit.php' method='post' name='form_80162755181' id='80162755181' accept-charset='utf-8'><!-- [et_pb_line_break_holder] --> <input type='hidden' name='formID' value='80162755181' /><!-- [et_pb_line_break_holder] --><div><!-- [et_pb_line_break_holder] --> <label id='label_5' for='input_5'> Just ask and we'll get right back with you! </label><!-- [et_pb_line_break_holder] --> <textarea id='input_5' name='q5_clickTo5' cols='41' rows='6'></textarea><!-- [et_pb_line_break_holder] --></div><!-- [et_pb_line_break_holder] --><div><!-- [et_pb_line_break_holder] --> <label id='label_4' for='input_4'>E-mail<span class='form-required'>*</span></label><!-- [et_pb_line_break_holder] --> <input type='email' class='validate[required, Email]' id='input_4' name='q4_email' size='50' /><!-- [et_pb_line_break_holder] --></div><!-- [et_pb_line_break_holder] --><button id='input_2' type='submit' class='form-submit-button'>Submit Form</button><!-- [et_pb_line_break_holder] --><input type='hidden' id='simple_spc' name='simple_spc' value='80162755181-80162755181'/><input type='hidden' id='enableServerValidation' name='enableServerValidation' value='1'/><input type='hidden' id='enable303Redirect' name='enable303Redirect' value='1'/></form></body></html>
<html><head><!-- [et_pb_line_break_holder] --> <meta http-equiv="Content-Type" content="text/html; charset=utf-8"><script src="https://js-agent.newrelic.com/nr-1071.min.js"></script><script type="text/javascript">window.NREUM||(NREUM={});NREUM.info = {"beacon":"bam.nr-data.net","errorBeacon":"bam.nr-data.net","licenseKey":"f6d053e389","applicationID":"683722","transactionName":"NldTZxcHDUZYWkdcWw8dZEEMSSxbVVBdUHIOQFwcDAgHUEEXQ11E","queueTime":0,"applicationTime":287,"agent":"","atts":""}</script><script type="text/javascript">(window.NREUM||(NREUM={})).loader_config={xpid:"VQYEVFdQGwUIV1ZQBQ=="};window.NREUM||(NREUM={}),__nr_require=function(t,n,e){function r(e){if(!n[e]){var o=n[e]={exports:{}};t[e][0].call(o.exports,function(n){var o=t[e][1][n];return r(o||n)},o,o.exports)}return n[e].exports}if("function"==typeof __nr_require)return __nr_require;for(var o=0;o<e.length;o++)r(e[o]);return r}({1:[function(t,n,e){function r(t){try{s.console&&console.log(t)}catch(n){}}var o,i=t("ee"),a=t(15),s={};try{o=localStorage.getItem("__nr_flags").split(","),console&&"function"==typeof console.log&&(s.console=!0,o.indexOf("dev")!==-1&&(s.dev=!0),o.indexOf("nr_dev")!==-1&&(s.nrDev=!0))}catch(c){}s.nrDev&&i.on("internal-error",function(t){r(t.stack)}),s.dev&&i.on("fn-err",function(t,n,e){r(e.stack)}),s.dev&&(r("NR AGENT IN DEVELOPMENT MODE"),r("flags: "+a(s,function(t,n){return t}).join(", ")))},{}],2:[function(t,n,e){function r(t,n,e,r,s){try{p?p-=1:o(s||new UncaughtException(t,n,e),!0)}catch(f){try{i("ierr",[f,c.now(),!0])}catch(d){}}return"function"==typeof u&&u.apply(this,a(arguments))}function UncaughtException(t,n,e){this.message=t||"Uncaught error with no additional information",this.sourceURL=n,this.line=e}function o(t,n){var e=n?null:c.now();i("err",[t,e])}var i=t("handle"),a=t(16),s=t("ee"),c=t("loader"),f=t("gos"),u=window.onerror,d=!1,l="nr@seenError",p=0;c.features.err=!0,t(1),window.onerror=r;try{throw new Error}catch(h){"stack"in h&&(t(8),t(7),"addEventListener"in window&&t(5),c.xhrWrappable&&t(9),d=!0)}s.on("fn-start",function(t,n,e){d&&(p+=1)}),s.on("fn-err",function(t,n,e){d&&!e[l]&&(f(e,l,function(){return!0}),this.thrown=!0,o(e))}),s.on("fn-end",function(){d&&!this.thrown&&p>0&&(p-=1)}),s.on("internal-error",function(t){i("ierr",[t,c.now(),!0])})},{}],3:[function(t,n,e){t("loader").features.ins=!0},{}],4:[function(t,n,e){function r(t){}if(window.performance&&window.performance.timing&&window.performance.getEntriesByType){var o=t("ee"),i=t("handle"),a=t(8),s=t(7),c="learResourceTimings",f="addEventListener",u="resourcetimingbufferfull",d="bstResource",l="resource",p="-start",h="-end",m="fn"+p,w="fn"+h,v="bstTimer",y="pushState",g=t("loader");g.features.stn=!0,t(6);var b=NREUM.o.EV;o.on(m,function(t,n){var e=t[0];e instanceof b&&(this.bstStart=g.now())}),o.on(w,function(t,n){var e=t[0];e instanceof b&&i("bst",[e,n,this.bstStart,g.now()])}),a.on(m,function(t,n,e){this.bstStart=g.now(),this.bstType=e}),a.on(w,function(t,n){i(v,[n,this.bstStart,g.now(),this.bstType])}),s.on(m,function(){this.bstStart=g.now()}),s.on(w,function(t,n){i(v,[n,this.bstStart,g.now(),"requestAnimationFrame"])}),o.on(y+p,function(t){this.time=g.now(),this.startPath=location.pathname+location.hash}),o.on(y+h,function(t){i("bstHist",[location.pathname+location.hash,this.startPath,this.time])}),f in window.performance&&(window.performance["c"+c]?window.performance[f](u,function(t){i(d,[window.performance.getEntriesByType(l)]),window.performance["c"+c]()},!1):window.performance[f]("webkit"+u,function(t){i(d,[window.performance.getEntriesByType(l)]),window.performance["webkitC"+c]()},!1)),document[f]("scroll",r,{passive:!0}),document[f]("keypress",r,!1),document[f]("click",r,!1)}},{}],5:[function(t,n,e){function r(t){for(var n=t;n&&!n.hasOwnProperty(u);)n=Object.getPrototypeOf(n);n&&o(n)}function o(t){s.inPlace(t,[u,d],"-",i)}function i(t,n){return t[1]}var a=t("ee").get("events"),s=t(18)(a,!0),c=t("gos"),f=XMLHttpRequest,u="addEventListener",d="removeEventListener";n.exports=a,"getPrototypeOf"in Object?(r(document),r(window),r(f.prototype)):f.prototype.hasOwnProperty(u)&&(o(window),o(f.prototype)),a.on(u+"-start",function(t,n){var e=t[1],r=c(e,"nr@wrapped",function(){function t(){if("function"==typeof e.handleEvent)return e.handleEvent.apply(e,arguments)}var n={object:t,"function":e}[typeof e];return n?s(n,"fn-",null,n.name||"anonymous"):e});this.wrapped=t[1]=r}),a.on(d+"-start",function(t){t[1]=this.wrapped||t[1]})},{}],6:[function(t,n,e){var r=t("ee").get("history"),o=t(18)(r);n.exports=r,o.inPlace(window.history,["pushState","replaceState"],"-")},{}],7:[function(t,n,e){var r=t("ee").get("raf"),o=t(18)(r),i="equestAnimationFrame";n.exports=r,o.inPlace(window,["r"+i,"mozR"+i,"webkitR"+i,"msR"+i],"raf-"),r.on("raf-start",function(t){t[0]=o(t[0],"fn-")})},{}],8:[function(t,n,e){function r(t,n,e){t[0]=a(t[0],"fn-",null,e)}function o(t,n,e){this.method=e,this.timerDuration=isNaN(t[1])?0:+t[1],t[0]=a(t[0],"fn-",this,e)}var i=t("ee").get("timer"),a=t(18)(i),s="setTimeout",c="setInterval",f="clearTimeout",u="-start",d="-";n.exports=i,a.inPlace(window,[s,"setImmediate"],s+d),a.inPlace(window,[c],c+d),a.inPlace(window,[f,"clearImmediate"],f+d),i.on(c+u,r),i.on(s+u,o)},{}],9:[function(t,n,e){function r(t,n){d.inPlace(n,["onreadystatechange"],"fn-",s)}function o(){var t=this,n=u.context(t);t.readyState>3&&!n.resolved&&(n.resolved=!0,u.emit("xhr-resolved",[],t)),d.inPlace(t,y,"fn-",s)}function i(t){g.push(t),h&&(x?x.then(a):w?w(a):(E=-E,O.data=E))}function a(){for(var t=0;t<g.length;t++)r([],g[t]);g.length&&(g=[])}function s(t,n){return n}function c(t,n){for(var e in t)n[e]=t[e];return n}t(5);var f=t("ee"),u=f.get("xhr"),d=t(18)(u),l=NREUM.o,p=l.XHR,h=l.MO,m=l.PR,w=l.SI,v="readystatechange",y=["onload","onerror","onabort","onloadstart","onloadend","onprogress","ontimeout"],g=[];n.exports=u;var b=window.XMLHttpRequest=function(t){var n=new p(t);try{u.emit("new-xhr",[n],n),n.addEventListener(v,o,!1)}catch(e){try{u.emit("internal-error",[e])}catch(r){}}return n};if(c(p,b),b.prototype=p.prototype,d.inPlace(b.prototype,["open","send"],"-xhr-",s),u.on("send-xhr-start",function(t,n){r(t,n),i(n)}),u.on("open-xhr-start",r),h){var x=m&&m.resolve();if(!w&&!m){var E=1,O=document.createTextNode(E);new h(a).observe(O,{characterData:!0})}}else f.on("fn-end",function(t){t[0]&&t[0].type===v||a()})},{}],10:[function(t,n,e){function r(t){var n=this.params,e=this.metrics;if(!this.ended){this.ended=!0;for(var r=0;r<d;r++)t.removeEventListener(u[r],this.listener,!1);if(!n.aborted){if(e.duration=a.now()-this.startTime,4===t.readyState){n.status=t.status;var i=o(t,this.lastSize);if(i&&(e.rxSize=i),this.sameOrigin){var c=t.getResponseHeader("X-NewRelic-App-Data");c&&(n.cat=c.split(", ").pop())}}else n.status=0;e.cbTime=this.cbTime,f.emit("xhr-done",[t],t),s("xhr",[n,e,this.startTime])}}}function o(t,n){var e=t.responseType;if("json"===e&&null!==n)return n;var r="arraybuffer"===e||"blob"===e||"json"===e?t.response:t.responseText;return h(r)}function i(t,n){var e=c(n),r=t.params;r.host=e.hostname+":"+e.port,r.pathname=e.pathname,t.sameOrigin=e.sameOrigin}var a=t("loader");if(a.xhrWrappable){var s=t("handle"),c=t(11),f=t("ee"),u=["load","error","abort","timeout"],d=u.length,l=t("id"),p=t(14),h=t(13),m=window.XMLHttpRequest;a.features.xhr=!0,t(9),f.on("new-xhr",function(t){var n=this;n.totalCbs=0,n.called=0,n.cbTime=0,n.end=r,n.ended=!1,n.xhrGuids={},n.lastSize=null,p&&(p>34||p<10)||window.opera||t.addEventListener("progress",function(t){n.lastSize=t.loaded},!1)}),f.on("open-xhr-start",function(t){this.params={method:t[0]},i(this,t[1]),this.metrics={}}),f.on("open-xhr-end",function(t,n){"loader_config"in NREUM&&"xpid"in NREUM.loader_config&&this.sameOrigin&&n.setRequestHeader("X-NewRelic-ID",NREUM.loader_config.xpid)}),f.on("send-xhr-start",function(t,n){var e=this.metrics,r=t[0],o=this;if(e&&r){var i=h(r);i&&(e.txSize=i)}this.startTime=a.now(),this.listener=function(t){try{"abort"===t.type&&(o.params.aborted=!0),("load"!==t.type||o.called===o.totalCbs&&(o.onloadCalled||"function"!=typeof n.onload))&&o.end(n)}catch(e){try{f.emit("internal-error",[e])}catch(r){}}};for(var s=0;s<d;s++)n.addEventListener(u[s],this.listener,!1)}),f.on("xhr-cb-time",function(t,n,e){this.cbTime+=t,n?this.onloadCalled=!0:this.called+=1,this.called!==this.totalCbs||!this.onloadCalled&&"function"==typeof e.onload||this.end(e)}),f.on("xhr-load-added",function(t,n){var e=""+l(t)+!!n;this.xhrGuids&&!this.xhrGuids[e]&&(this.xhrGuids[e]=!0,this.totalCbs+=1)}),f.on("xhr-load-removed",function(t,n){var e=""+l(t)+!!n;this.xhrGuids&&this.xhrGuids[e]&&(delete this.xhrGuids[e],this.totalCbs-=1)}),f.on("addEventListener-end",function(t,n){n instanceof m&&"load"===t[0]&&f.emit("xhr-load-added",[t[1],t[2]],n)}),f.on("removeEventListener-end",function(t,n){n instanceof m&&"load"===t[0]&&f.emit("xhr-load-removed",[t[1],t[2]],n)}),f.on("fn-start",function(t,n,e){n instanceof m&&("onload"===e&&(this.onload=!0),("load"===(t[0]&&t[0].type)||this.onload)&&(this.xhrCbStart=a.now()))}),f.on("fn-end",function(t,n){this.xhrCbStart&&f.emit("xhr-cb-time",[a.now()-this.xhrCbStart,this.onload,n],n)})}},{}],11:[function(t,n,e){n.exports=function(t){var n=document.createElement("a"),e=window.location,r={};n.href=t,r.port=n.port;var o=n.href.split("://");!r.port&&o[1]&&(r.port=o[1].split("/")[0].split("@").pop().split(":")[1]),r.port&&"0"!==r.port||(r.port="https"===o[0]?"443":"80"),r.hostname=n.hostname||e.hostname,r.pathname=n.pathname,r.protocol=o[0],"/"!==r.pathname.charAt(0)&&(r.pathname="/"+r.pathname);var i=!n.protocol||":"===n.protocol||n.protocol===e.protocol,a=n.hostname===document.domain&&n.port===e.port;return r.sameOrigin=i&&(!n.hostname||a),r}},{}],12:[function(t,n,e){function r(){}function o(t,n,e){return function(){return i(t,[f.now()].concat(s(arguments)),n?null:this,e),n?void 0:this}}var i=t("handle"),a=t(15),s=t(16),c=t("ee").get("tracer"),f=t("loader"),u=NREUM;"undefined"==typeof window.newrelic&&(newrelic=u);var d=["setPageViewName","setCustomAttribute","setErrorHandler","finished","addToTrace","inlineHit","addRelease"],l="api-",p=l+"ixn-";a(d,function(t,n){u[n]=o(l+n,!0,"api")}),u.addPageAction=o(l+"addPageAction",!0),u.setCurrentRouteName=o(l+"routeName",!0),n.exports=newrelic,u.interaction=function(){return(new r).get()};var h=r.prototype={createTracer:function(t,n){var e={},r=this,o="function"==typeof n;return i(p+"tracer",[f.now(),t,e],r),function(){if(c.emit((o?"":"no-")+"fn-start",[f.now(),r,o],e),o)try{return n.apply(this,arguments)}catch(t){throw c.emit("fn-err",[arguments,this,t],e),t}finally{c.emit("fn-end",[f.now()],e)}}}};a("setName,setAttribute,save,ignore,onEnd,getContext,end,get".split(","),function(t,n){h[n]=o(p+n)}),newrelic.noticeError=function(t){"string"==typeof t&&(t=new Error(t)),i("err",[t,f.now()])}},{}],13:[function(t,n,e){n.exports=function(t){if("string"==typeof t&&t.length)return t.length;if("object"==typeof t){if("undefined"!=typeof ArrayBuffer&&t instanceof ArrayBuffer&&t.byteLength)return t.byteLength;if("undefined"!=typeof Blob&&t instanceof Blob&&t.size)return t.size;if(!("undefined"!=typeof FormData&&t instanceof FormData))try{return JSON.stringify(t).length}catch(n){return}}}},{}],14:[function(t,n,e){var r=0,o=navigator.userAgent.match(/Firefox[\/\s](\d+\.\d+)/);o&&(r=+o[1]),n.exports=r},{}],15:[function(t,n,e){function r(t,n){var e=[],r="",i=0;for(r in t)o.call(t,r)&&(e[i]=n(r,t[r]),i+=1);return e}var o=Object.prototype.hasOwnProperty;n.exports=r},{}],16:[function(t,n,e){function r(t,n,e){n||(n=0),"undefined"==typeof e&&(e=t?t.length:0);for(var r=-1,o=e-n||0,i=Array(o<0?0:o);++r<o;)i[r]=t[n+r];return i}n.exports=r},{}],17:[function(t,n,e){n.exports={exists:"undefined"!=typeof window.performance&&window.performance.timing&&"undefined"!=typeof window.performance.timing.navigationStart}},{}],18:[function(t,n,e){function r(t){return!(t&&t instanceof Function&&t.apply&&!t[a])}var o=t("ee"),i=t(16),a="nr@original",s=Object.prototype.hasOwnProperty,c=!1;n.exports=function(t,n){function e(t,n,e,o){function nrWrapper(){var r,a,s,c;try{a=this,r=i(arguments),s="function"==typeof e?e(r,a):e||{}}catch(f){l([f,"",[r,a,o],s])}u(n+"start",[r,a,o],s);try{return c=t.apply(a,r)}catch(d){throw u(n+"err",[r,a,d],s),d}finally{u(n+"end",[r,a,c],s)}}return r(t)?t:(n||(n=""),nrWrapper[a]=t,d(t,nrWrapper),nrWrapper)}function f(t,n,o,i){o||(o="");var a,s,c,f="-"===o.charAt(0);for(c=0;c<n.length;c++)s=n[c],a=t[s],r(a)||(t[s]=e(a,f?s+o:o,i,s))}function u(e,r,o){if(!c||n){var i=c;c=!0;try{t.emit(e,r,o,n)}catch(a){l([a,e,r,o])}c=i}}function d(t,n){if(Object.defineProperty&&Object.keys)try{var e=Object.keys(t);return e.forEach(function(e){Object.defineProperty(n,e,{get:function(){return t[e]},set:function(n){return t[e]=n,n}})}),n}catch(r){l([r])}for(var o in t)s.call(t,o)&&(n[o]=t[o]);return n}function l(n){try{t.emit("internal-error",n)}catch(e){}}return t||(t=o),e.inPlace=f,e.flag=a,e}},{}],ee:[function(t,n,e){function r(){}function o(t){function n(t){return t&&t instanceof r?t:t?c(t,s,i):i()}function e(e,r,o,i){if(!l.aborted||i){t&&t(e,r,o);for(var a=n(o),s=h(e),c=s.length,f=0;f<c;f++)s[f].apply(a,r);var d=u[y[e]];return d&&d.push([g,e,r,a]),a}}function p(t,n){v[t]=h(t).concat(n)}function h(t){return v[t]||[]}function m(t){return d[t]=d[t]||o(e)}function w(t,n){f(t,function(t,e){n=n||"feature",y[e]=n,n in u||(u[n]=[])})}var v={},y={},g={on:p,emit:e,get:m,listeners:h,context:n,buffer:w,abort:a,aborted:!1};return g}function i(){return new r}function a(){(u.api||u.feature)&&(l.aborted=!0,u=l.backlog={})}var s="nr@context",c=t("gos"),f=t(15),u={},d={},l=n.exports=o();l.backlog=u},{}],gos:[function(t,n,e){function r(t,n,e){if(o.call(t,n))return t[n];var r=e();if(Object.defineProperty&&Object.keys)try{return Object.defineProperty(t,n,{value:r,writable:!0,enumerable:!1}),r}catch(i){}return t[n]=r,r}var o=Object.prototype.hasOwnProperty;n.exports=r},{}],handle:[function(t,n,e){function r(t,n,e,r){o.buffer([t],r),o.emit(t,n,e)}var o=t("ee").get("handle");n.exports=r,r.ee=o},{}],id:[function(t,n,e){function r(t){var n=typeof t;return!t||"object"!==n&&"function"!==n?-1:t===window?0:a(t,i,function(){return o++})}var o=1,i="nr@id",a=t("gos");n.exports=r},{}],loader:[function(t,n,e){function r(){if(!x++){var t=b.info=NREUM.info,n=l.getElementsByTagName("script")[0];if(setTimeout(u.abort,3e4),!(t&&t.licenseKey&&t.applicationID&&n))return u.abort();f(y,function(n,e){t[n]||(t[n]=e)}),c("mark",["onload",a()+b.offset],null,"api");var e=l.createElement("script");e.src="https://"+t.agent,n.parentNode.insertBefore(e,n)}}function o(){"complete"===l.readyState&&i()}function i(){c("mark",["domContent",a()+b.offset],null,"api")}function a(){return E.exists&&performance.now?Math.round(performance.now()):(s=Math.max((new Date).getTime(),s))-b.offset}var s=(new Date).getTime(),c=t("handle"),f=t(15),u=t("ee"),d=window,l=d.document,p="addEventListener",h="attachEvent",m=d.XMLHttpRequest,w=m&&m.prototype;NREUM.o={ST:setTimeout,SI:d.setImmediate,CT:clearTimeout,XHR:m,REQ:d.Request,EV:d.Event,PR:d.Promise,MO:d.MutationObserver};var v=""+location,y={beacon:"bam.nr-data.net",errorBeacon:"bam.nr-data.net",agent:"js-agent.newrelic.com/nr-1071.min.js"},g=m&&w&&w[p]&&!/CriOS/.test(navigator.userAgent),b=n.exports={offset:s,now:a,origin:v,features:{},xhrWrappable:g};t(12),l[p]?(l[p]("DOMContentLoaded",i,!1),d[p]("load",r,!1)):(l[h]("onreadystatechange",o),d[h]("onload",r)),c("mark",["firstbyte",s],null,"api");var x=0,E=t(17)},{}]},{},["loader",2,10,4,3]);</script><!-- [et_pb_line_break_holder] --> <!--<meta name="viewport" content="width=device-width; initial-scale=1.0; maximum-scale=1.0; user-scalable=0;" /> --><!-- [et_pb_line_break_holder] --> <meta name="HandheldFriendly" content="true"><!-- [et_pb_line_break_holder] --> <title>Form</title><!-- [et_pb_line_break_holder] --><!-- [et_pb_line_break_holder] --> <style><!-- [et_pb_line_break_holder] --> html, body{margin:0px; padding:0px;background: !important; }<!-- [et_pb_line_break_holder] --> .formBodyContainer {<!-- [et_pb_line_break_holder] --> /*background: url("https://app.hatchbuck.com/OnlineForm/images/bg.jpg") repeat-x scroll 0 0 #FFFFFF; */<!-- [et_pb_line_break_holder] --> background: ; /*Added by Mohini */<!-- [et_pb_line_break_holder] --> font-family: "Helvetica Neue",Helvetica,Arial,sans-serif;<!-- [et_pb_line_break_holder] --> font-size: 12px;<!-- [et_pb_line_break_holder] --> line-height: 1.231;<!-- [et_pb_line_break_holder] --> margin: 0;<!-- [et_pb_line_break_holder] --> overflow:hidden;<!-- [et_pb_line_break_holder] --> height:auto;<!-- [et_pb_line_break_holder] --> }<!-- [et_pb_line_break_holder] --> .formRandomContainer{<!-- [et_pb_line_break_holder] --> width:480px; margin:20px auto 0;<!-- [et_pb_line_break_holder] --> background: rgb(255, 255, 255);<!-- [et_pb_line_break_holder] --> }<!-- [et_pb_line_break_holder] --> .randomForm{<!-- [et_pb_line_break_holder] --> /* background: none repeat scroll 0 0 #FFFFFF; */<!-- [et_pb_line_break_holder] --> border-top-color: #A4A4A4;<!-- [et_pb_line_break_holder] --> -moz-box-shadow: 0 1px 8px rgba(0, 65, 95, 0.2);<!-- [et_pb_line_break_holder] --> -webkit-box-shadow: 0 1px 8px rgba(0, 65, 95, 0.2);<!-- [et_pb_line_break_holder] --> box-shadow: 0 1px 8px rgba(0, 65, 95, 0.2);<!-- [et_pb_line_break_holder] --> position: relative;}<!-- [et_pb_line_break_holder] --> .formFooter{ margin-top:10px;}<!-- [et_pb_line_break_holder] --> .formFooterLogo{<!-- [et_pb_line_break_holder] --> width:180px;<!-- [et_pb_line_break_holder] --> height:60px;<!-- [et_pb_line_break_holder] --> float:left;<!-- [et_pb_line_break_holder] --> }<!-- [et_pb_line_break_holder] --> .formFooterLogo a{<!-- [et_pb_line_break_holder] --> width:180px;<!-- [et_pb_line_break_holder] --> height:60px;<!-- [et_pb_line_break_holder] --> background:url("https://app.hatchbuck.com/OnlineForm/images/form-footerLogo.png") no-repeat;<!-- [et_pb_line_break_holder] --> display:block;<!-- [et_pb_line_break_holder] --> text-indent:-9999px;<!-- [et_pb_line_break_holder] --> }<!-- [et_pb_line_break_holder] --><!-- [et_pb_line_break_holder] --> </style><!-- [et_pb_line_break_holder] --><!-- [et_pb_line_break_holder] --> <script type="text/javascript" src="https://app.hatchbuck.com/OnlineForm/counter.php?page=81484747692"></script></head><!-- [et_pb_line_break_holder] --> <body><!-- [et_pb_line_break_holder] --> <div class="formBodyContainer"><!-- [et_pb_line_break_holder] --> <div class="formRandomContainer"><!-- [et_pb_line_break_holder] --> <div class="randomForm"><!-- [et_pb_line_break_holder] --> <!-- [et_pb_line_break_holder] --><!-- [et_pb_line_break_holder] --><meta http-equiv="Content-Type" content="text/html; charset=utf-8"><!-- [et_pb_line_break_holder] --><meta name="viewport" content="width=device-width; initial-scale=1.0; maximum-scale=1.0; user-scalable=0;"><!-- [et_pb_line_break_holder] --><meta name="HandheldFriendly" content="true"><!-- [et_pb_line_break_holder] --><title>Form</title><!-- [et_pb_line_break_holder] --><link href="https://app.hatchbuck.com/OnlineForm/css/jotform.css" rel="stylesheet" type="text/css"><!-- [et_pb_line_break_holder] --><style type="text/css"><!-- [et_pb_line_break_holder] --> li input, li select, li textarea{<!-- [et_pb_line_break_holder] --> background:#ffffff !important;<!-- [et_pb_line_break_holder] --> border: 1px solid #cccccc !important;<!-- [et_pb_line_break_holder] --> }<!-- [et_pb_line_break_holder] --></style><!-- [et_pb_line_break_holder] --><style type="text/css"><!-- [et_pb_line_break_holder] --> .form-label{<!-- [et_pb_line_break_holder] --> width:150px !important;<!-- [et_pb_line_break_holder] --> }<!-- [et_pb_line_break_holder] --> .form-label-left{<!-- [et_pb_line_break_holder] --> width:150px !important;<!-- [et_pb_line_break_holder] --> }<!-- [et_pb_line_break_holder] --> .form-line{<!-- [et_pb_line_break_holder] --> padding:10px;<!-- [et_pb_line_break_holder] --> }<!-- [et_pb_line_break_holder] --> .form-label-right{<!-- [et_pb_line_break_holder] --> width:150px !important;<!-- [et_pb_line_break_holder] --> }<!-- [et_pb_line_break_holder] --> body, html{<!-- [et_pb_line_break_holder] --> margin:0;<!-- [et_pb_line_break_holder] --> padding:0;<!-- [et_pb_line_break_holder] --> }<!-- [et_pb_line_break_holder] --><!-- [et_pb_line_break_holder] --> .form-all{<!-- [et_pb_line_break_holder] --> margin:0px auto;<!-- [et_pb_line_break_holder] --> width:480px;<!-- [et_pb_line_break_holder] --> background:rgb(255, 255, 255);<!-- [et_pb_line_break_holder] --> color:#000000 !important;<!-- [et_pb_line_break_holder] --> font-family:Verdana;<!-- [et_pb_line_break_holder] --> font-weight:normal;<!-- [et_pb_line_break_holder] --> font-size:17px;<!-- [et_pb_line_break_holder] --> margin: 0 auto;<!-- [et_pb_line_break_holder] --> }<!-- [et_pb_line_break_holder] -->@media only screen and (max-width:480px){.form-all,.formRandomContainer{max-width:100%!important}.form-all img{max-width:100%!important;height:auto!important}.form-textbox{max-width:100%;padding:0!important}.form-dropdown{max-width:100%!important}}<!-- [et_pb_line_break_holder] --></style><!-- [et_pb_line_break_holder] --><!-- [et_pb_line_break_holder] --><script src="https://app.hatchbuck.com/OnlineForm/js/cdn/jotform.js?v=340" type="text/javascript"></script><!-- [et_pb_line_break_holder] --><script type="text/javascript"><!-- [et_pb_line_break_holder] --> var jsTime = setInterval(function(){try{JotForm.jsForm = true;<!-- [et_pb_line_break_holder] --><!-- [et_pb_line_break_holder] --> JotForm.init(function(){<!-- [et_pb_line_break_holder] --> $("input_4").hint("ex: myname@example.com");<!-- [et_pb_line_break_holder] --> });<!-- [et_pb_line_break_holder] --><!-- [et_pb_line_break_holder] --> clearInterval(jsTime);<!-- [et_pb_line_break_holder] --> }catch(e){}}, 3000);<!-- [et_pb_line_break_holder] --> document.observe('dom:loaded', function() { <!-- [et_pb_line_break_holder] --> if(navigator.userAgent.indexOf('Firefox') > 1) { $$('.form-textbox').each(function (b) { b.size += 4; }); } else if(navigator.userAgent.indexOf('Chrome') > 1) { $$('.form-textbox').each(function (b) { b.size += 1; }); } else {} });</script><!-- [et_pb_line_break_holder] --><!-- [et_pb_line_break_holder] --><!-- [et_pb_line_break_holder] --><form class="jotform-form" action="https://app.hatchbuck.com/onlineForm/submit.php" method="post" name="form_81484747692" id="81484747692" accept-charset="utf-8"><input type="hidden" name="formID" value="81484747692"><input type="hidden" name="enableServerValidation" value="1"><input type="hidden" name="enable303Redirect" value="0"><div class="form-all"><ul class="form-section"><li class="form-line" id="id_1"><label class="form-label-top" id="label_1" for="input_1"> First Name </label><div id="cid_1" class="form-input-wide"> <input type="text" class="form-textbox" id="input_1" name="q1_firstName1" size="36"> </div></li><li class="form-line" id="id_3"><label class="form-label-top" id="label_3" for="input_3"> Last Name </label><div id="cid_3" class="form-input-wide"> <input type="text" class="form-textbox" id="input_3" name="q3_lastName3" size="36"> </div></li><li class="form-line" id="id_31"><label class="form-label-top" id="label_31" for="input_31"> Position Title </label><div id="cid_31" class="form-input-wide"> <input type="text" class="form-textbox" id="input_31" name="q31_positionTitle31" size="36"> </div></li><li class="form-line" id="id_4"><label class="form-label-top" id="label_4" for="input_4"> Preferred Email Address<span class="form-required">*</span> </label><div id="cid_4" class="form-input-wide"> <input type="email" class="form-textbox validate[required, Email]" id="input_4" name="q4_preferredEmail" size="36"> </div></li><li class="form-line" id="id_6"><label class="form-label-top" id="label_6" for="input_6"> Preferred Phone Number </label><div id="cid_6" class="form-input-wide"> <span class="form-sub-label-container"><input class="form-textbox" type="tel" name="q6_preferredPhone[area]" id="input_6_area" size="4"> - <label class="form-sub-label" for="input_6_area" id="sublabel_area">Area Code</label></span><span class="form-sub-label-container"><input class="form-textbox" type="tel" name="q6_preferredPhone[phone]" id="input_6_phone" size="14"> <label class="form-sub-label" for="input_6_phone" id="sublabel_phone">Phone Number</label></span> </div></li><li class="form-line" id="id_7"><label class="form-label-top" id="label_7" for="input_7"> Coupon Code </label><div id="cid_7" class="form-input-wide"> <input type="text" class="form-textbox" id="input_7" name="q7_couponCode" size="26"> </div></li><li class="form-line" id="id_8"><label class="form-label-top" id="label_8" for="input_8"> Referral Code </label><div id="cid_8" class="form-input-wide"> <input type="text" class="form-textbox" id="input_8" name="q8_referralCode" size="26"> </div></li><li class="form-line" id="id_34"><label class="form-label-top" id="label_34" for="input_34"> One Day Project Management Essentials Workshop </label><div id="cid_34" class="form-input-wide"> <div class="form-single-column"><span class="form-checkbox-item" style="clear:left;"><input type="checkbox" class="form-checkbox" id="input_34_0" name="q34_oneDay[]" value="July 11, 2018 - Cedar Grove, NU"><label for="input_34_0">July 11, 2018 - Cedar Grove, NU</label></span><span class="clearfix"></span><span class="form-checkbox-item" style="clear:left;"><input type="checkbox" class="form-checkbox" id="input_34_1" name="q34_oneDay[]" value="September 4, 2018 - New York City"><label for="input_34_1">September 4, 2018 - New York City</label></span><span class="clearfix"></span><span class="form-checkbox-item" style="clear:left;"><input type="checkbox" class="form-checkbox" id="input_34_2" name="q34_oneDay[]" value="October 18, 2018 Cedar Grove, NJ"><label for="input_34_2">October 18, 2018 Cedar Grove, NJ</label></span><span class="clearfix"></span></div> </div></li><li class="form-line" id="id_23"><div id="cid_23" class="form-input-wide"> <div class="form-spacer" style=" height:20px;"></div> </div></li><li class="form-line" id="id_40"><div id="cid_40" class="form-input-wide"> <div class="form-spacer" style=" height:20px;"></div> </div></li><li class="form-line" id="id_10"><label class="form-label-top" id="label_10" for="input_10"> Course Delivery Method </label><div id="cid_10" class="form-input-wide"> <select class="form-dropdown" style="width:352px" id="input_10" name="q10_courseDelivery"><option></option><option value="In-Person Classroom ">In-Person Classroom </option><option value="Live Online">Live Online</option><option value="Not Sure Yet">Not Sure Yet</option></select> </div></li><li class="form-line" id="id_22"><div id="cid_22" class="form-input-wide"> <div class="form-spacer" style=" height:20px;"></div> </div></li><li class="form-line" id="id_20"><div id="cid_20" class="form-input-wide"> <div class="form-spacer" style=" height:20px;"></div> </div></li><li class="form-line" id="id_11"><label class="form-label-top" id="label_11" for="input_11"> For those who have one or more PMI certifications (except CAPM), as a global R.E.P. our courses earn PDUs. If you wish for us to claim the PDUs on your behalf, please enter your PMI-ID below. </label><div id="cid_11" class="form-input-wide"> <input type="text" class="form-textbox" id="input_11" name="q11_forThose11" size="36"> </div></li><li class="form-line" id="id_28"><div id="cid_28" class="form-input-wide"> <div class="form-spacer" style=" height:20px;"></div> </div></li><li class="form-line" id="id_39"><div id="cid_39" class="form-input-wide"> <div class="form-spacer" style=" height:20px;"></div> </div></li><li class="form-line" id="id_21"><div id="cid_21" class="form-input-wide"> <div class="form-spacer" style=" height:20px;"></div> </div></li><li class="form-line" id="id_13"><label class="form-label-top" id="label_13" for="input_13"> How much experience do you have in project management? </label><div id="cid_13" class="form-input-wide"> <select class="form-dropdown" style="width:352px" id="input_13" name="q13_howMuch"><option></option><option value="Less than 1 year">Less than 1 year</option><option value="Between 1 and 5 years">Between 1 and 5 years</option><option value="Between 5 and 8 years">Between 5 and 8 years</option><option value="More than 8 years">More than 8 years</option></select> </div></li><li class="form-line" id="id_38"><div id="cid_38" class="form-input-wide"> <div class="form-spacer" style=" height:20px;"></div> </div></li><li class="form-line" id="id_24"><div id="cid_24" class="form-input-wide"> <div class="form-spacer" style=" height:20px;"></div> </div></li><li class="form-line" id="id_14"><label class="form-label-top" id="label_14" for="input_14"> What best describes your role? </label><div id="cid_14" class="form-input-wide"> <select class="form-dropdown" style="width:352px" id="input_14" name="q14_whatBest"><option></option><option value="Project Team Member">Project Team Member</option><option value="New Project Manager">New Project Manager</option><option value="Project Leader / Junior Project Manager">Project Leader / Junior Project Manager</option><option value="Project Manager">Project Manager</option><option value="Senior Project Manager">Senior Project Manager</option></select> </div></li><li class="form-line" id="id_26"><div id="cid_26" class="form-input-wide"> <div class="form-spacer" style=" height:20px;"></div> </div></li><li class="form-line" id="id_37"><div id="cid_37" class="form-input-wide"> <div class="form-spacer" style=" height:20px;"></div> </div></li><li class="form-line" id="id_36"><div id="cid_36" class="form-input-wide"> <div class="form-spacer" style=" height:20px;"></div> </div></li><li class="form-line" id="id_27"><div id="cid_27" class="form-input-wide"> <div class="form-spacer" style=" height:20px;"></div> </div></li><li class="form-line" id="id_12"><label class="form-label-top" id="label_12" for="input_12"> Do you have any questions, comments, or special requests for us? </label><div id="cid_12" class="form-input-wide"> <textarea style="font-family: inherit; font-size: inherit;" id="input_12" class="form-textarea" name="q12_doYou" cols="35" rows="6"></textarea> </div></li><li class="form-line" id="id_35"><div id="cid_35" class="form-input-wide"> <div class="form-spacer" style=" height:20px;"></div> </div></li><li class="form-line" id="id_32"><label class="form-label-top" id="label_32" for="input_32"> This is our security question to make sure you are a person and not a robot<span class="form-required">*</span> </label><div id="cid_32" class="form-input-wide"> <span class="form-sub-label-container"><select class="form-dropdown validate[required]" name="q32_customDate32[month]" id="input_32_month"><option></option><option value="January">January</option><option value="February">February</option><option value="March">March</option><option value="April">April</option><option value="May">May</option><option value="June">June</option><option value="July">July</option><option value="August">August</option><option value="September">September</option><option value="October">October</option><option value="November">November</option><option value="December">December</option></select> <label class="form-sub-label" for="input_32_month" id="sublabel_month">Month</label></span><span class="form-sub-label-container"><select class="form-dropdown validate[required]" name="q32_customDate32[day]" id="input_32_day"><option></option><option value="31">31</option><option value="30">30</option><option value="29">29</option><option value="28">28</option><option value="27">27</option><option value="26">26</option><option value="25">25</option><option value="24">24</option><option value="23">23</option><option value="22">22</option><option value="21">21</option><option value="20">20</option><option value="19">19</option><option value="18">18</option><option value="17">17</option><option value="16">16</option><option value="15">15</option><option value="14">14</option><option value="13">13</option><option value="12">12</option><option value="11">11</option><option value="10">10</option><option value="9">9</option><option value="8">8</option><option value="7">7</option><option value="6">6</option><option value="5">5</option><option value="4">4</option><option value="3">3</option><option value="2">2</option><option value="1">1</option></select> <label class="form-sub-label" for="input_32_day" id="sublabel_day">Day</label></span><span class="form-sub-label-container"><select class="form-dropdown validate[required]" name="q32_customDate32[year]" id="input_32_year"><option></option><option value="2029">2029</option><option value="2028">2028</option><option value="2027">2027</option><option value="2026">2026</option><option value="2025">2025</option><option value="2024">2024</option><option value="2023">2023</option><option value="2022">2022</option><option value="2021">2021</option><option value="2020">2020</option><option value="2019">2019</option><option value="2018">2018</option><option value="2017">2017</option><option value="2016">2016</option><option value="2015">2015</option><option value="2014">2014</option><option value="2013">2013</option><option value="2012">2012</option><option value="2011">2011</option><option value="2010">2010</option><option value="2009">2009</option><option value="2008">2008</option><option value="2007">2007</option><option value="2006">2006</option><option value="2005">2005</option><option value="2004">2004</option><option value="2003">2003</option><option value="2002">2002</option><option value="2001">2001</option><option value="2000">2000</option><option value="1999">1999</option><option value="1998">1998</option><option value="1997">1997</option><option value="1996">1996</option><option value="1995">1995</option><option value="1994">1994</option><option value="1993">1993</option><option value="1992">1992</option><option value="1991">1991</option><option value="1990">1990</option><option value="1989">1989</option><option value="1988">1988</option><option value="1987">1987</option><option value="1986">1986</option><option value="1985">1985</option><option value="1984">1984</option><option value="1983">1983</option><option value="1982">1982</option><option value="1981">1981</option><option value="1980">1980</option><option value="1979">1979</option><option value="1978">1978</option><option value="1977">1977</option><option value="1976">1976</option><option value="1975">1975</option><option value="1974">1974</option><option value="1973">1973</option><option value="1972">1972</option><option value="1971">1971</option><option value="1970">1970</option><option value="1969">1969</option><option value="1968">1968</option><option value="1967">1967</option><option value="1966">1966</option><option value="1965">1965</option><option value="1964">1964</option><option value="1963">1963</option><option value="1962">1962</option><option value="1961">1961</option><option value="1960">1960</option><option value="1959">1959</option><option value="1958">1958</option><option value="1957">1957</option><option value="1956">1956</option><option value="1955">1955</option><option value="1954">1954</option><option value="1953">1953</option><option value="1952">1952</option><option value="1951">1951</option><option value="1950">1950</option><option value="1949">1949</option><option value="1948">1948</option><option value="1947">1947</option><option value="1946">1946</option><option value="1945">1945</option><option value="1944">1944</option><option value="1943">1943</option><option value="1942">1942</option><option value="1941">1941</option><option value="1940">1940</option><option value="1939">1939</option><option value="1938">1938</option><option value="1937">1937</option><option value="1936">1936</option><option value="1935">1935</option><option value="1934">1934</option><option value="1933">1933</option><option value="1932">1932</option><option value="1931">1931</option><option value="1930">1930</option><option value="1929">1929</option><option value="1928">1928</option><option value="1927">1927</option><option value="1926">1926</option><option value="1925">1925</option><option value="1924">1924</option><option value="1923">1923</option><option value="1922">1922</option><option value="1921">1921</option><option value="1920">1920</option></select> <label class="form-sub-label" for="input_32_year" id="sublabel_year">Year</label></span> </div></li><li class="form-line" id="id_2"><div id="cid_2" class="form-input-wide"> <div style="margin-left:156px" class="form-buttons-wrapper"><button id="input_2" type="submit" class="form-submit-button click to select" disabled="disabled" style="white-space:nowrap;">Submit Form</button></div> </div></li><li style="display:none">Should be Empty: <input type="hidden" name="website" value=""></li></ul></div><input type="hidden" id="simple_spc" name="simple_spc" value="81484747692-81484747692"><script type="text/javascript">document.getElementById("si"+"mple"+"_spc").value = "81484747692-81484747692";</script></form><!-- [et_pb_line_break_holder] --></div><!-- [et_pb_line_break_holder] --> <div class="formFooter"><!-- [et_pb_line_break_holder] --> <h1 class="formFooterLogo"><!-- [et_pb_line_break_holder] --> <!--<a target="_blank" href="http://www.systematicrevenue.com"><!-- [et_pb_line_break_holder] --> Systematic Revenue<!-- [et_pb_line_break_holder] --> </a>--><!-- [et_pb_line_break_holder] --> </h1><!-- [et_pb_line_break_holder] --> </div><!-- [et_pb_line_break_holder] --> </div><!-- [et_pb_line_break_holder] --> </div><!-- [et_pb_line_break_holder] --> <script><!-- [et_pb_line_break_holder] --> if(window.location.href.indexOf("cnt=0") == -1) {<!-- [et_pb_line_break_holder] --> var fileref=document.createElement("script" );<!-- [et_pb_line_break_holder] --> fileref.setAttribute("type","text/javascript")<!-- [et_pb_line_break_holder] --> fileref.setAttribute("src", "https://app.hatchbuck.com/OnlineForm/counter.php?page=81484747692");<!-- [et_pb_line_break_holder] --> document.getElementsByTagName("head")[0].appendChild(fileref);<!-- [et_pb_line_break_holder] --> }<!-- [et_pb_line_break_holder] --> </script><!-- [et_pb_line_break_holder] --> <!-- [et_pb_line_break_holder] --> </body></html>
[et_pb_paypal_button admin_label="PayPal Button" pbm_list="null" custom_button="off" button_letter_spacing="0″ button_use_icon="default" button_icon_placement="right" button_on_hover="on" button_letter_spacing_hover="0″ /]