Certified Associate in Project Management (CAPM) Certification Training
Courses start at $499 for live virtual training.  Scroll to the bottom and fill out the form to receive more information including pre-registration.
Since its introduction in 2003, the Certified Associate in Project Management® has opened the door to an exciting career in project management for nearly 27,000 people. Attaining the entry-level CAPM certification shows your capability to work as part of a project team, with demonstrable knowledge of project management best practices.
CAPM certification is a valuable entry-level certification for project managers, established by the Project Management Institute, and displays a commitment to the profession of project management.  It ensures that the certified individual has the fundamental knowledge of project management and its associated processes. CAPM certification is awarded to professionals who qualify in the CAPM certification exam that is based on PMBOK® Guide – Sixth Edition and demonstrate a professionals knowledge and experience in project management.  This certification is valid across industries and is recognized worldwide.
Blended Online CAPM Bootcamp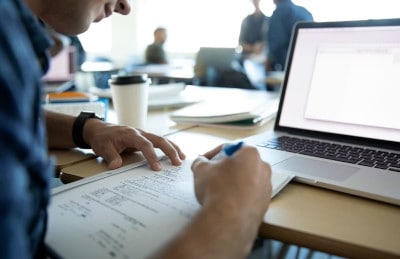 PMO Advisory created a highly effective and cost-efficient solution for professionals wishing to pursue the CAPM certification. It combines our knowledge and expertise with one of the largest practice exam simulators.  More importantly, the course also provides real-time guidance from our PMP certified instructors to address any questions. Key features include:
24 hours of real-time instruction (Fulfilling the educational requirement of 23 hours for CAPM)
20+ hours of videos, across 70+ video clips (Combined with #1, exceeding the educational requirement of 35 hours for PMP) 
2,400+ practice questions in our CAPM Exam Simulator 
Email support for 60, 180, or 365 days (depending on the tier)
Course Objectives
Prepare to pass the CAPM exam while completing the required 23 contact hours/PDUs

Decipher PMBOK® Guide – Sixth Edition 

 processes and knowledge areas

Identify significant steps of the project life cycle

Examine the PMBOK® Guide – Sixth Edition 

 tools and techniques for exam success

Become familiar with the concepts and methodologies outlined in the PMBOK® Guide – Sixth Edition 

Gain confidence with CAPM exam sample questions and answers

Understanding of the CAPM exam application process

Develop an effective study plan to help you prepare for your CAPM exam
Course Covers:  The content of this course is aligned with the current PMBOK® Guide and Dr. Wu's published book titled "Optimizing Project Management). This course covers the project management framework including the life cycle processes and knowledge domains (Integration, Scope, Time, Cost, Quality, Human Resources, Communications, Risk, Procurement, Stakeholders, Conflict, and Governance).  Highlights include:
Project initiation

Project management charter

Stakeholder management

Risk management

CAPM Exam: sample questions and answers

CAPM Exam: application process and creating an efficient study plan
Fees and Registration
We offer these tiers of service:
30 days of access to the CAPM Exam Simulator – $399 (Base)
90 days of access to the CAPM Exam Simulator – $499
180 days of access to the CAPM Exam Simulator – $549
365 days of access to the CAPM Exam Simulator – $599
All Inclusive (365 Days of access plus two rounds of application review) – $699
CAPM applications are relatively easy to complete. But we can provide application review services for $100 for the first round of review and $50 for the subsequent reviews.
Why PMO Advisory
What makes PMO Advisory the best choice for your Project Management Training and/or Consulting needs?  First of all, the company is a PMI Authorized Training Partner (#4172).  Founded by Te Wu who holds PfMP®, PgMP®, PMP®, and PMI-RMP® , he  is also a professor at Montclair State University and a visiting/adjunct professor at New York State University, Stevens Institute of Technology, and Touro Graduate School of Business. Te founded PMO Advisory LLC, a management training and consulting firm that specializes in strategic business execution including portfolio, program, and project management.   Hence the foundation of PMO Advisory is rooted in project management expertise coupled with educational attainment.   We are uniquely capable as we serve the full spectrum of project management (portfolio, program, and project management) and leverage that in our consulting and advisory services.
We're experienced professionals.  We speak human. We don't clutter our communication with consultant-speak designed to make frameworks more difficult to understand than they or your issues are. We prefer to keep our language and our solutions friendly, simple and effective.  You're not just hiring another training or consulting firm, you're partnering with experienced professionals who will not only meet, but exceed, your expectations. We provide effective education that is grounded in years of successful application, not opinion or personal preference.  We focus on what makes our clients successful.
We care about your success.  YES, we really do!  We don't just get to know you or your business, we take a sincere interest and genuinely want to help you and or your business realize lofty goals.  We want to know all about your vision for your career and/or company.   We personally invest ourselves in each trainee and every project we work on. Our programs will provide you and your business with a clear road map to success.
We've done our homework.  We're extremely knowledgeable about serving busy people with busy lives and training trends. We embrace contemporary learning initiatives because we've seen first-hand the fantastic results that they produce. Whether you're looking for a hybrid training of online and in-person / in classroom; whether organizational training or executive coaching or leadership training, you can be sure PMO Advisory is educated on a variety of solutions to meet your needs.
We are committed to quality.  We don't settle for anything but the best, and neither should you when it comes to training. We've worked hard to find the best ways to provide our clients with affordable project management training programs and reasonable scheduling options without sacrificing the quality of our services.
We're flexible, agile and cost-effective.  Because we are a small firm, we're also responsive, flexible and agile. We adapt as your needs change, with a speed, efficiency and cost-effectiveness that larger firms just can't match.  PMO Advisory does more than just deliver our project management training and management programs to you. We also make sure that the resources in your organization who will be implementing the programs know exactly how they work, why they work and how to help them evolve. We will make sure you're set up for success before our work is done!
Our client satisfaction commitment.  A positive client service experience which meets (and ideally exceeds) your expectations is the goal behind all of our business interactions. Continually improving our service experience is the cornerstone of our operations.  Measurement and feedback are critical to achieving these goals. We continually collect client feedback — formal and informal; both good and not-so-good — and share it across the company. When the feedback is good, our employees are motivated to repeat and improve on their performance.
"Launching a Successful Career in Project Management"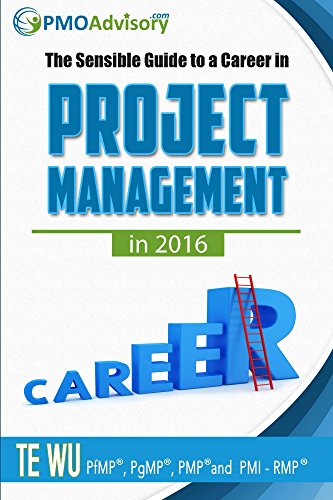 For those who also want to learn more about a career in project management, click here to see our workshop titled "Launching a Successful Career in Project Management".
| Live Virtual Course Dates (U.S. Eastern Time) | Status |
| --- | --- |
| 10/2, 10/4, 10/6, 10/9, 10/11, 10/13, 10/16, 10/18, 10/20, 2023 (7 - 10 pm ET) | Open |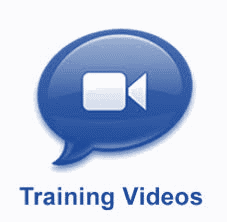 Who can benefit from this course:  Project managers looking forward to move ahead in their career with a globally recognized credential should consider the Certified Associate in Project Management (CAPM) certification. The certification establishes one's expert knowledge in all the knowledge areas, including integration management, cost management, time management, scope management, quality management, communications management, human resource management, risk management, and procurement management.  In a nutshell:
All entry level project practitioners who aim to be project managers and would like to distinguish themselves in an increasingly competitive job market

Active project managers who would like to eventually pursue their PMP credential but lack the necessary 3+ years of work experience

Anyone who would like to learn the fundamentals and terminology of project management
Prerequisites:
To be eligible for the CAPM certification, candidates must have a secondary diploma (a high school education or the global equivalent), and at least 1,500 hours experience or 23 hours of project management education. In comparison with PMP certification, which requires between 4,500 and 7,500 hours leading and directing projects (based on whether candidates have a secondary diploma or a four-year degree), the requisite 1,500 hours of experience for CAPM credential can related to work as part of a project team. This can be applicable to almost any work environment.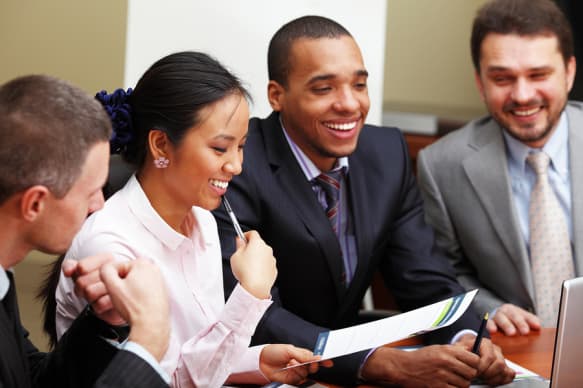 CAPM Examination Information
As an introductory qualification, it is widely regarded that the CAPM exam is easier to pass than it is for PMP exam. The exam is 3 hours long and consists of 150 multiple choice questions. 
Computer-based testing (CBT) is the standard method of assessment for PMI examinations. CAPM examinations can be taken all over the world at registered Prometric centers

The CAPM examination is comprised of 150 multiple-choice questions, 15 of which are pretest (unscored) and 135 are scored questions

The total duration of the exam is 3 hours

The exam eligibility period is one year from the date of application approval. Students may attempt the examination three times within this period

.

If a student fails to pass all three exam attempts during the eligibility period, he/she must wait one year from the last date of the examination in order to re-apply for the credential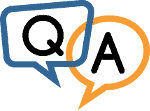 What is the CAPM Certification Examination?
The CAPM examination is comprised of 150 mutually-exclusive, four-option, multiple-choice questions. The exam is designed to test for an understanding of how to apply project management practices to achieve project objectives.
What are the education or work experience requirements needed?
Candidates must complete the verification section of the online application to apply to take the CAPM Exam. There are two sets of experience requirements.
Secondary degree (high school diploma, associate's degree or the global equivalent)
And
1,500 hours of project experience
Or
23 hours of project management education completed by the time you sit for the exam
What is the cost of the CAPM exam?
Cost for PMI members is $225. Cost for nonmembers is $300.
The cost for PMI membership is $129/year, plus a $10 application fee. Membership in a local PMI chapter is an additional fee which varies by chapter. Check the PMI website,  www.pmi.org, for the chapter fees.
How many hours of study time are necessary to pass the exam?
The exact amount of time varies depending on individual learning styles and comfort level. Generally students should expect to spend around 20-40 hours studying in addition to the time spent in the classroom.
What study materials are needed to prepare for the exam?
We provide complete course materials to our CAPM Certification Preparation students. Besides hundreds of pages of useful information, study aids, and references, students in our classes also receive a 90-day subscription to our online test bank simulation of the CAPM exam.
Sample exam questions and suggested reading are also available on the PMI web site.
How many questions are asked in the CAPM exam?
The CAPM examination is comprised of 150 mutually-exclusive, four-option, multiple-choice questions.
How can candidates apply to sit for the exam?
Candidates must complete an application. Candidates are encouraged to apply online at pmi.org. Once started, the application may not be cancelled but may be saved unfinished. It will remain open for 90 days.
How long does it take for PMI to process the application?
Online applications are typically processed within five business days. Individual applications submitted by mail take approximately 10 business days. Corporate applications submitted by mail take 20 business days.
Once the application and fee have been processed, PMI will electronically send the Examination Scheduling Instructions, confirming that the applicant is eligible to take the exam.
Eligibility is good for one year from the day that the application was approved. The exam may be taken three times within the eligibility period should applicants not pass on the first attempt.
How do candidates schedule time to sit for the exam?
Once eligible to take the exam, the examination scheduling instructions received from PMI will contain the full instruction.  Essentially, there are three options: online proctored exam, computer-based testing at Pearson VUE, or a paper-based test at Prometrics. For the Online Proctored Exam, participants must have access to a clean workspace (devoid of paper), an up-to-date computer with video camera, and a reliable -speed Internet connection.  The requirements for Pearson VUE and Prometrics are more specific and refer to the CAPM Handbook for details.
What if a candidate has to cancel after scheduling the exam?
You may reschedule or cancel your exam if done at least two full days prior to your exam date. However, canceling or rescheduling the exam within 30 days of a scheduled exam date will incur a rescheduling fee. Be sure to confirm the cancellation/rescheduling guidelines with Prometric when scheduling the exam.
What if candidates do not pass the exam?
Candidates who do not pass the exam may retake the exam two more times for a total of three times within one year of application approval. If candidates are not able to pass the CAPM certification exam within their one-year eligibility period, they must wait one year from the date of the last attempt to reapply for the CAPM credential. Applicants who chose to apply for a different PMI credential, such as the PMI-ACP®, may do so at any time.
What if I need to retake the CAPM Certification Preparation class?
We are committed to helping you pass the CAPM Certification exam the first time. If you take one of our public CAPM Certification Prep classes and don't pass the exam, or if you were unable to take the exam after attending a class for some reason and need to retake the class as a refresher,    Contact us and we'll devise a study  program that works for you.
What is the cost to retake the exam?
Cost for PMI members, $150. Cost for nonmembers, $200.

Our Philosophy and Values
PMO Advisory is a PMI Authorized Training Partner (A.T.P. #4172)  and proud to be one the very few PMI registered firms able to offer PfMP,  PgMP, PMP,  and PMI-RMP Certification Training. We make tremendous effort to understand our clients, their needs and interest and align our products and services accordingly.   Because we are a small firm we're agile, responsive, and will adapt our training programs as your needs change with a speed larger firms just can't match.  We're committed to getting individuals, small teams, and organizations professionally trained and transformed in line with set goals.  You are guaranteed a positive client service experience which meets (and ideally exceeds) your expectations, this is our goal behind all of our business interactions.  Specifically we promise to:
1. Focus on the benefit of the training as it relates to each customer's individual needs.
2. Be responsible and accountable for each customer's success.
3. Always act with integrity and dignity when dealing with customers, vendors and employees.
4. Always EXCEED the client's expectations.