Dr. Wu's Publications
Project management can be a tremandous force for good. By raising the awaress of project management (e.g. its importance and power), understanding of how it works (both what to do and what to avoid), increasing performance (through improving methods, tools, and techniques), and engaging in an open discussion (e.g., to continuously improve the field), organizations and even societies can do so much more (and preferably with spending much less). As an advocate for the profession, Dr. Te Wu writes and speaks frequently.
Below is a list of his publications and interviews. Enjoy!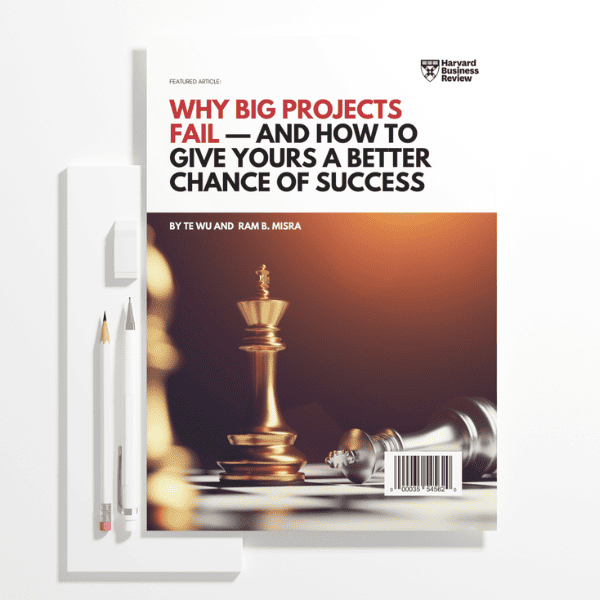 November 2023
Why Big Projects Fail – And How to Give You a Better Chance of Success, Harvard Business Review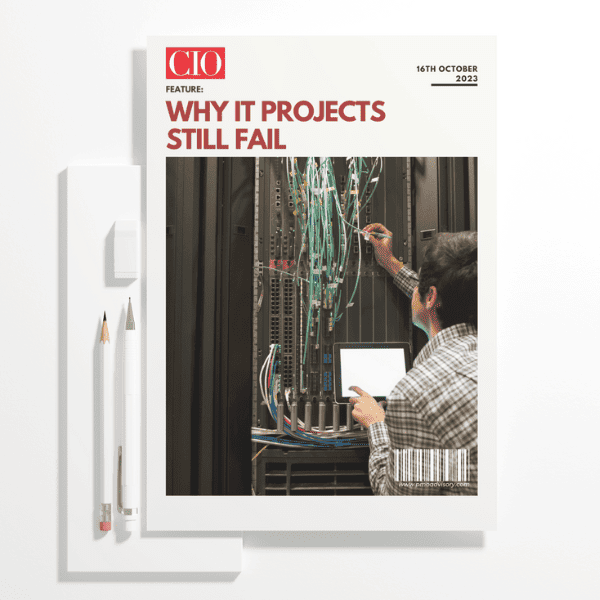 October 2023
Why IT Projects Still Fail – Interview with CIO.com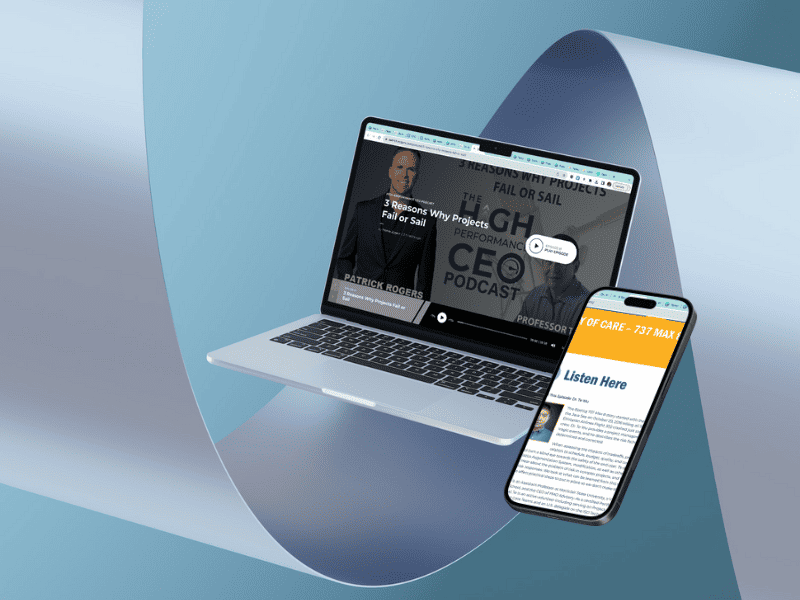 Podcasts
🎧
Listeners can expect a thought-provoking blend of expertise and practical advice in these podcasts, as Dr. Te Wu combines academic knowledge with real-world examples to shed light on the complexities of project management and ethical considerations in professional settings.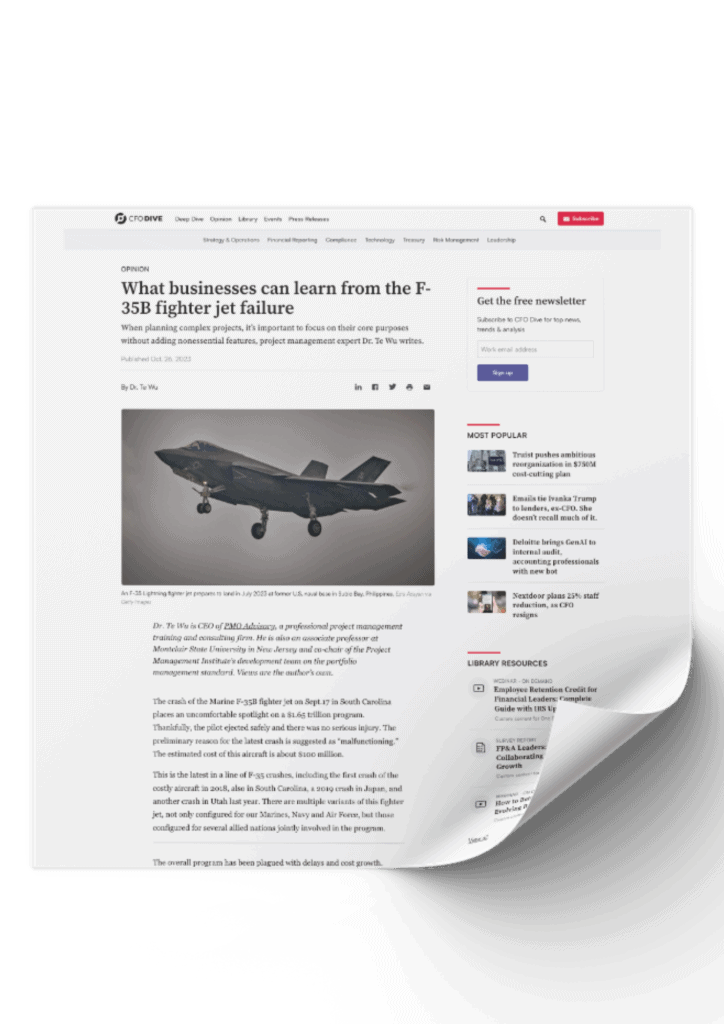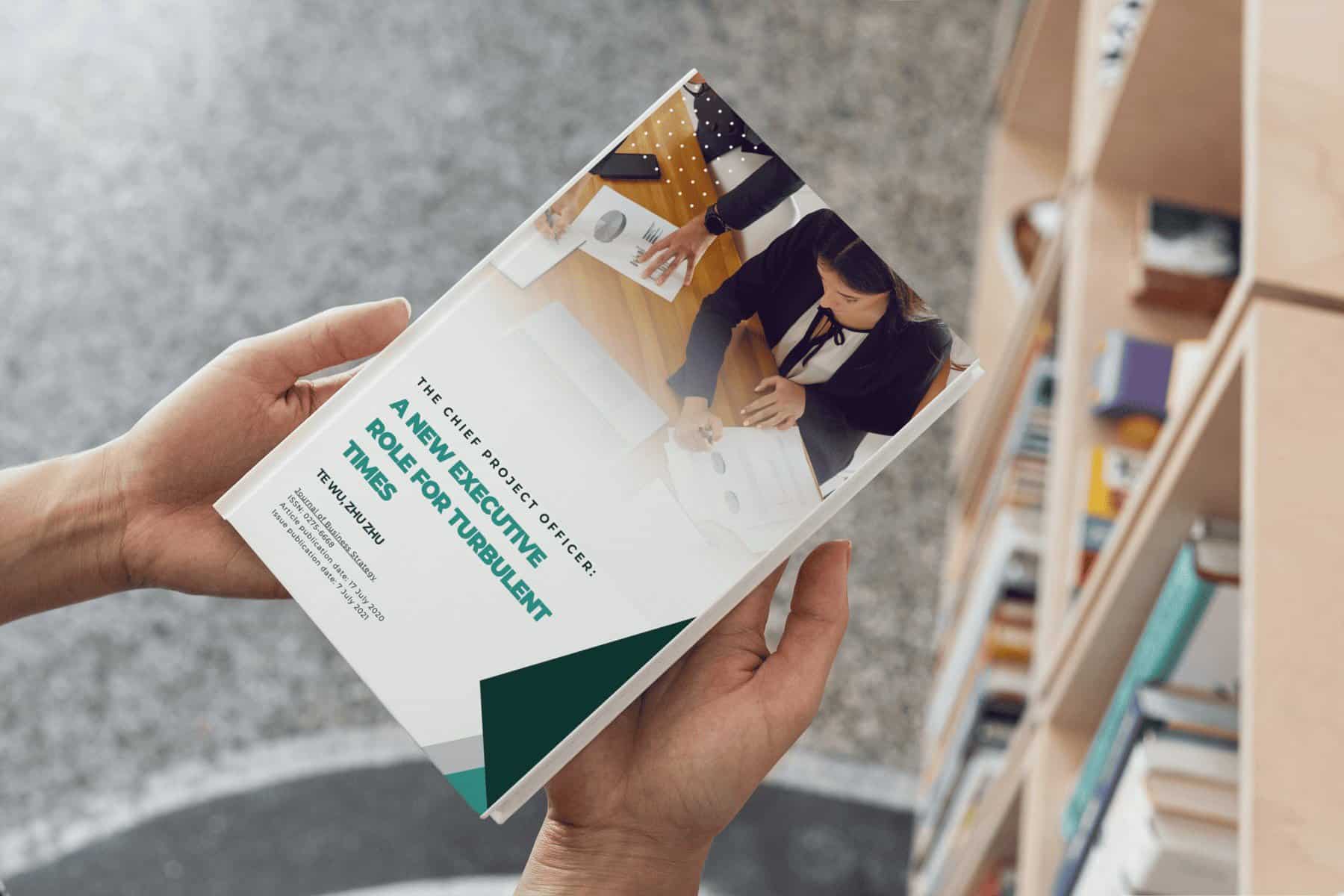 Research Articles & Case Studies​
🔎
Dr. Wu also published a number of books.  These are managed separately; click here to visit that webpage.  Selective books are free on Amazon Kindle on special days, typically at the beginning of the school semesters.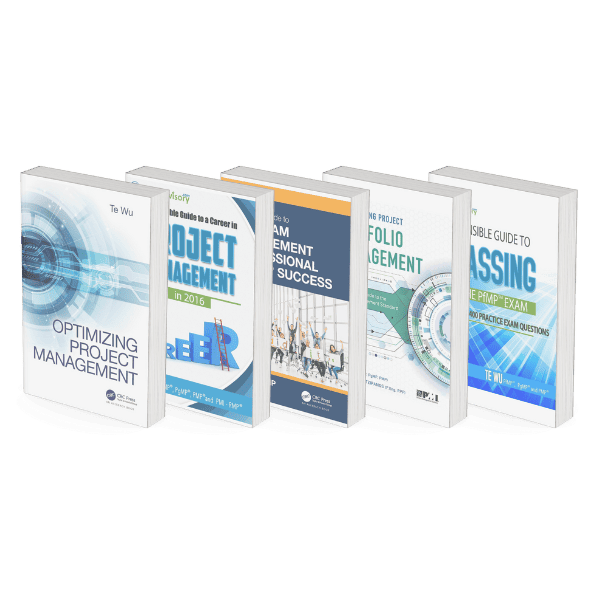 How can PMO Advisory help your organization?