Major Industries and Commercial Activity:  Manhattan is the nation's leading center of banking, finance, and communication. It is home to the New York Stock Exchange (NYSE) on Wall Street. Many of the world's largest corporations are headquartered in Manhattan. New York City is distinctive for its high concentrations of advanced service sector firms in the law, accountancy, banking and management consultancy fields. It is the top global center for the advertising industry.  Finance, high technology, real estate, insurance, and health care all form the basis of New York City's economy.  Both PgMP and PfMP Certified Professionals enjoy strong demand in varied industries in the greater metro New York economy.
Dates:  PgMP Training December 16 – 17, 2019     PfMP Training December 16 – 17, 2019 
Why PgMP Certification?  Having a PgMP® certification means that you have exceptional ability and knowledge to lead and manage programs as well as performance that contributes to the organization as a whole. By gaining this certification, you have the opportunity to lead or manage high-level programs and projects and even come up with strategies for businesses. PgMP certification is right for anyone who has shown that they have the ability to manage multiple, related projects across functions, organizations, or regions. Executives or functional managers who are interested in learning more about the benefits of establishing a project or program management office.   Certified PMPs who would like to demonstrate a higher level of expertise in program governance and program management.   Visit our PgMP page to learn more!
Why PfMP Certification?  PMI's Portfolio Management Professional (PfMP)® credential recognizes the advanced experience and skill of portfolio managers. The PfMP demonstrates your proven ability in the coordinated management of one or more portfolios to achieve organizational objectives. PfMP credential holders are responsible for the execution of the portfolio management process, communication around portfolio progress, and recommendations for action. Where project and program managers are responsible for "doing work right," this is an ideal credential if you are responsible for ensuring your organization is "doing the right work."  If you're an executive or senior-level practitioner managing a portfolio of projects and programs aligned with organizational strategy and focused on doing the right work, then the PfMP is the right choice for you.  Visit our PfMP page to learn more!
Venue: 305 Broadway, 7th Floor, New York, NY 10007
305 Broadway is located in the heart of downtown Manhattan, a perfect location to access public transit near the A C E 4 5 6 J M N R 1 2 3 & PATH.   Neighborhood food options from quick and fast to five-star rated.
305 Broadway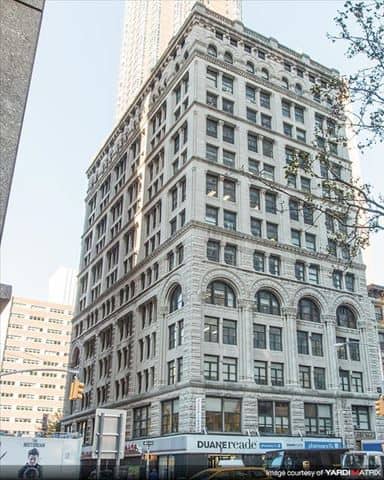 Google Map Area
(305 Broadway, 7th Floor, New York, NY 10007, on the map where you see Global Language Services, Inc. is the location, between Duane St. and Thomas St.)
PMO Advisory Training Location in Dallas, Texas