Project Management Institute Agile Certified Practitioner (PMI-ACP)®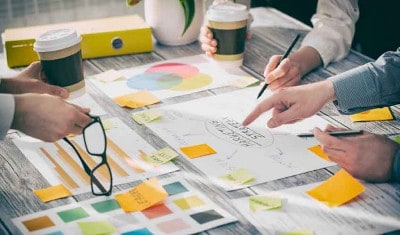 What is Agile Methodology & the PMI-ACP®?
Agile development process emerged as an alternative to traditional plan-driven Waterfall model of project management methodology In the middle of the 1990's.
Plan-driven approach works well for small projects with limited scope of work and few variables.

As the IT industry evolves, projects are growing more complex and it is difficult to get the complete requirements from business at the very beginning. This is where Agile methodology comes in.
Agile Methodology is based on:
Iterative and incremental development, where requirements and solutions evolve through collaboration between self-organizing, cross-functional teams.

It promotes adaptive planning, evolutionary development and delivery and a time-boxed iterative approach

Encourages rapid and flexible response to change.
PMI-ACP® stands for PMI® Agile Certified Practitioner, a certification that affirms your understanding of key agile principles as well as your demonstrated experience with applying agile project management methods.  PMI-ACP training covers the major agile approaches like Scrum, Lean, Kanban, XP (extreme programming) and TDD (test-driven development).  
The PMI-ACP certification is recommended for practitioners working in organizations that use agile practices and methods.  It will help practitioners demonstrate to employers their level of professionalism in agile principles, practices, tools and techniques, at the same time helping them increase their professional versatility.
Demand for PMI-ACP® Professionals
There is currently a shortage of professionals who understand Agile correctly and are able to implement the process in the current Project Management sense. Therefore for professionals who already have an understanding of Agile as developers or Project Managers, PMI-ACP® provide a platform to showcase their credentials.
The Agile community is growing and the world has begun to heavily implement Agile methodology at a rapid pace to execute projects in a dynamic environment.
PMI-ACP® is one of the few certifications which crosses the methodological boundaries and does not focus on only one of the methods (usually Scrum).  Agile on the other hand is an overarching framework that is a collection of methods such as Scrum, XP, Lean, Kanban, Chrystal Clear, DSDM, and more.
Most companies tend to use multiple or a blend of these methodologies so the PMI-ACP® certification provides a more comprehensive coverage of these tools, skills and knowledge areas.
The certification requires demonstration of actual experience with Agile instead of being training related only. Instead of only attending training and being certified (actually referred to as a 'certificate' in the certification arena) you have to demonstrate experience with Agile and pass a comprehensive examination with an accredited certification body.
Agile is a new technology from the software industry meant to replace the complicated old business techniques. Hence the importance of the PMI-ACP® Certification exam which can actually make you ready for the latest challenges in the software profession and in business initiatives. The PMI-ACP® exam  provides an edge mainly because of three big reasons – Career options, Salary and Improving job comprehension.
Most of the work conducted on a large scale is based on projects, the structure and format of which are always evolving with time. It is due to this reason that the word "Agile" has become the perfect definition for the project management professionals.

PMI-ACP® Exam Eligibility Requirements
There are four eligibility criteria for PMI-ACP.  As long as you are a member of a team practicing Agile project management (there is no limitation on the Agile methodologies), you would fulfill one of the basic experience requirements for PMI-ACP®:
A secondary degree

2,000 hours working on project teams as a member or project leader within the last 5 years

1500 more hours working on Agile project teams / with agile methodologies within the last 3 years

21 Contact Hours of Agile project management / practices training
You can be a developer, sponsor, product owner, business analysts, etc. as long as your projects make use of Agile methodologies. If you happen to be a PMP®, the 2nd requirement for the 2000 working hours will be automatically fulfilled as the number of hours of project management experience required to fulfill PMP® requirements is more.
Note that those with PMP or PgMP certification are considered to have already met the criteria or general project experience.  If you hold a PMP certification you can claim PDU's against your certification for 21 contact hour agile training.  The training required in agile topics can be counted towards maintaining any PMI certification including PgMP or PMP.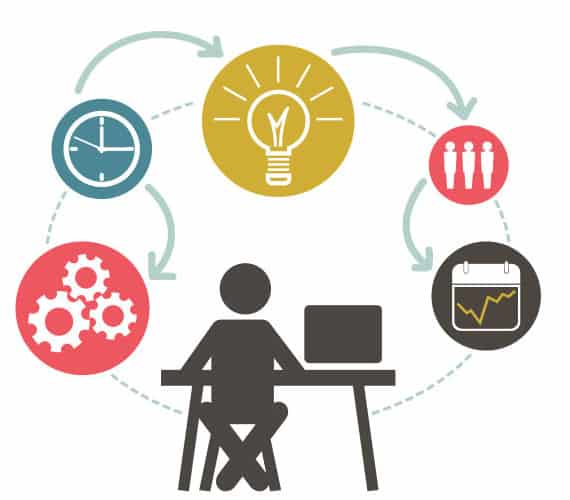 Signup for our free monthly newsletter, The Project Manager Insider, and receive a valuable coupons for upcoming courses at our training center in the Metro New York area.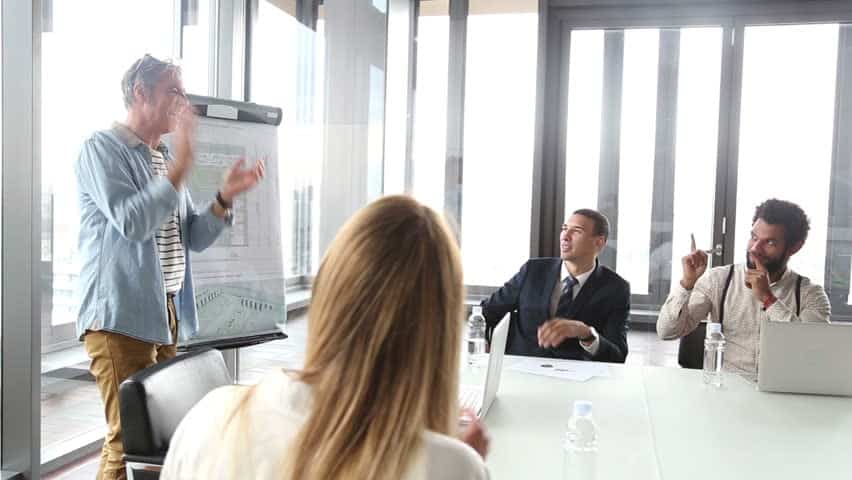 About the PMI-ACP® Exam
The exam consists of 120 multiple-choice questions, of which 20  are preset questions and do not compete for the exam score. The pretest questions are meant to evaluate future exam questions. The standard method is CBT (computer-based testing) but in particular situations it can also be PBT (paper-based testing). The time available is 3 hours without intervals, although it is allowed to interrupt if necessary without time recovery. The exam is preceded by 15 minutes of tutorial and setting.
How are the topics covered in the exam distributed? (Domain and task)
Domain I – Agile Principles and Mindset – 9 tasks 16%
Domain II – Value Driven Delivery – 14 tasks 20%
Domain III – Stakeholder Engagement – 9 tasks 17%
Domain IV – Team Performance – 9 tasks 16%
Domain V – Adaptive Planning – 10 tasks 12%
Domain VI – Problem Detection and Resolution – 5 tasks 10%
Domain VII – Continuous Improvement – 6 tasks 9%
The Project Management Institute does not disclose the passing score nor how many questions a PMI-ACP® candidate need to answer correctly. The PMI-ACP® exam candidate does not even know their scores for the exams, the exam report just shows the proficiency level —there are 3 of them:
Proficient — performance better than the average Aspirants

Moderately Proficient — performance on par with average Aspirants

Below Proficient — performance worse than the average Aspirants
This is because the PMI-ACP® Exam is based on 'sound psychometric analysis' (which is a modern way of keeping the standards of those who pass the PMI-ACP® Exam). Also, since most of the PMI-ACP® Exams are administrated on computers, the question sets of individual candidates are different, hence the passing scores for individual exams will need to be adjusted to the overall difficulty of the set, i.e. NOT the same.
However, according to the trainers of PMI-ACP® Agile Certification aspirants, most of them would estimate that the passing score is around 70%.
How is PMI-ACP different from other Agile certifications?
There are a number of Agile certifications around, the most popular ones are Certified Scrum Master (CSM) and Project Management Institute Agile Certified Practitioner (PMI-ACP®). These certifications differ in pre-requisite, exam content as well as exam difficulty.
Scrum is currently the most popular Agile framework in practice. Scrum Master is a role in the Scrum framework who advocates the adoption and practices of Scrum. In order to obtain the Certified Scrum Master (CSM), one need to attend a course to understand and learn the fundamentals, terminology, practices and principles of the roles of the Scrum Master or Scrum Team Member. There is no prerequisite for Agile project experience and the role you current practice on project. The final exam for CSM is a short 25 questions exam paper and the pass rate is 100%, meaning that if you have the money to attend the CSM training workshop, you are guaranteed the CSM certification.
By contrast, the PMI-ACP® is specifically designed for Project & Program Managers, Product Owners, Scrummasters, Scrum Product Owners, Agile Coaches, Agile Trainers, Sr. Developers, Business and IT Managers with extensive experience in multiple Agile methodologies (Scrum, kanban, XP, lean, DSDM, TDD, ATDD, etc.). General project experience is required in addition to Agile-specific experience and education. The exam is designed to test both the practitioner's level of professionalism in Agile practices of project management and professional versatility in project management tools and techniques.   The PMI-ACP® is quite different from the CSM certification. Unlike CSM is for Scrum, PMI-ACP® is about general Agile principles.
Our Philosophy and Values
PMO Advisory is a PMI® Registered Education Provider (R.E.P. #4172)  and proud to be one the very few PMI® registered firms able to offer Portfolio (PfMP®), Program (PgMP®), Project (PMP®),  and Risk (PMI-RMP®) Management Certification Training. We make tremendous effort to understand our clients, their needs and interest and align our products and services  accordingly.   Because we are a small firm we're agile, responsive, and will adapt our training programs as your needs change with a speed larger firms just can't match.  We're committed to getting individuals, small teams, and organizations professionally trained and transformed in line with set goals.  You are guaranteed a positive client service experience which meets (and ideally exceeds) your expectations, this is our goal behind all of our business interactions.  Specifically we promise to:
1. Focus on the benefit of the training as it relates to each customer's individual needs.
2. Be responsible and accountable for each customer's success.
3. Always act with integrity and dignity when dealing with customers, vendors and employees.
4. Always EXCEED the client's expectations.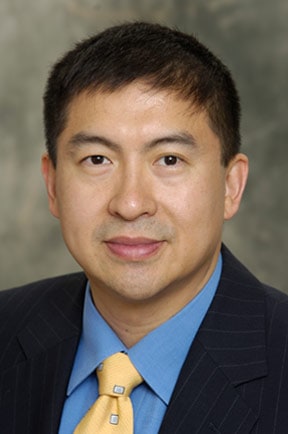 Te Wu, Founder & CEO