Mega Bootcamp, The Project Management Training Summit
PMP, PgMP, & PfMP Certification Prep Classroom Courses in New York City
December 16, 17, & 18, 2019  – 305 Broadway, 7th Floor, New York, NY 10007

Instructor Led Classroom Training for PMI Certification
Our Project Management "summit" called "Mega Bootcamp" is designed for busy professionals, teams, and organizations who desire an accelerated deep training immersion.  We've learned that for both individuals and teams, an intense focus without the disruption of the office (email and calls) renews career enthusiasm and excitement for work.  Getting away from the office and computers allows deeper connection with the curriculum and focus on high level strategy, without the usual distractions.   Our Mega Bootcamp is the perfect place to develop creativity, problem-solving and other valuable skills that result in successful accelerated learning, increased productivity, and a high degree of certainty of passing the requisite PMI certification exam and realizing certification goals.

Training Courses for 
Mega Bootcamp 2019
305 Broadway, 7th Floor, New York, NY 10007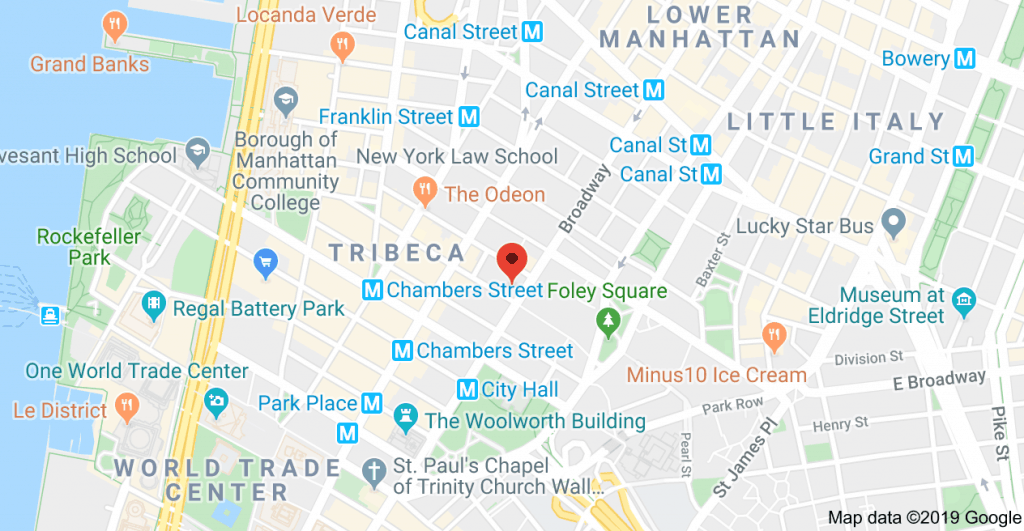 Project Management Professional is one of the most valued and respected credentials in project management.  The PMP credential is specifically designed to be an unbiased endorsement of your experience, competence and ability in leading project teams.  If you're a project manager with a minimum of 2-3 years of experience and you want to solidify your skills, stand out among your peers, as well as maximize your career security and earning potential, then attending our PMP Boot Camp is the right choice.  Click This Link To Learn More about our $799 PMP Classroom Certification Prep Course!
The Program Management Professional certification recognizes demonstrated experience, skill, and performance in the oversight of multiple, related projects that are aligned with organizational objectives.  The PgMP certification is designed for those who manage programs that contain complex activities spanning functions, organizations, geographic regions and cultures, who build credibility, establish rapport and maintain communication with stakeholders at multiple levels, and who possess advanced skills in finance, cross-cultural awareness, leadership, communication, influence, negotiation and conflict resolution. Click This Link To Learn More & get a 10% Off Discount Coupon!
Portfolio Management is the application of management activities to a collection of programs, projects and/or operations to achieve strategic business objectives.  Thus Portfolio Management is not just about ensuring profits but cohesively binding projects within the portfolio, so that they work in tandem to achieve global goals of the organization.  PfMP credential holders are recognized for their advanced experience and the skills necessary to manage and align a portfolio of projects and programs to realize organizational strategy and objectives. . Click This Link To Learn More & get a 10% Off Discount Coupon! 

[From PMO Advisory Blog]   I was at a marketing conference this week, and someone asked me about my certifications. Are they worth it? This got me thinking and now writing. First, some background: I have three certifications from Project Management Institute (PMI). They are Portfolio, Program, and Project Management (PfMP, PgMP, and PMP). According to PMI's certification registry, there are less than 50 of us in the world with these 3 certifications. On PfMP, I am one of the first ten in the world obtaining the certification (# 8 in the world and #5 in the US). Sounds impressive, right? Well, it depends.
All my certifications are "defensive" moves. By defensive, I mean that I no longer truly need it for professional growth. My philosophy on building defense certifications is that I will likely tumble at some point in my career. (I believe that is true for vast majority of us unless you are truly luck.) And once I start falling, how far do I fall before I can pick up again. By having these certifications, my hope is that the fall from grace is a bit gentler as my resiliency is higher; I can start climbing again quicker. (This is just a theory and I hope I do not have to put it test.) For example, when I obtained my PMP in 2003, I was already leading a consulting practice of project professionals. When I became certified in PgMP in 2010, I was already the global director of projects and leading one of the two tracks of the largest project in our company's IT history. And most recently when I completed the PfMP in January 2014, I have managed many large portfolios. So these certifications are not "offensive" in nature as I am not looking for these certifications to further my professional growth.
I know that my certifications actually hurt me in my last job as the global director of project services at KPMG (and also as a professor at a college). In both cases, having the PMI certifications pegged me into a small box. At KPMG for example, I was seen as a process wonk when I see myself as hands-on and solution/result oriented. PMI certifications gave me project management credibility, but senior leadership saw me as too theoretical and process oriented. Ironically, even in my teaching career, I was put into a box of project management. I have heard a number of times that "Te's expertise is in project management and not proven in other management area" when I actually have broad management expertise, both in academia and in practice. Thus, fairly or unfairly, I know firsthand that certifications can actually hurt. To further prove the point, as a hiring manager, I rarely am impressed with certifications by themselves. Unless professionals have real and proven experiences, certifications can even damage their professional credibility by pursuing a role that's beyond their capabilities.
So what is the worth of these certifications? Is it worth spending the money, time, and resources not only to obtain but also to maintain? So here is my take:
• It's worth it. For those who are climbing the professional ladders, certifications will provide immediate credibility. Even for those who like me have progressed beyond the need for these certifications, PMI's body of knowledge provide excellent framework to organize our knowledge and experiences. Plus, the credibility of both experience and certifications comes very handy. And if you are ever unsure whether the certification could hurt you, downplay it or just not mention it. The error of omission is far less damaging then the lie of addition.
• But it is not worth it for people who have no real experience in these areas. There are two major resulting problems: 1) By not able to deliver, you are putting yourself and the hiring organization at risk. 2) You are furthering damaging the credibility of the certifications. Here, I advocate to my junior colleagues and students that consider pursuing CAPM® (for project management) or take on project management roles and build a solid experience before embarking on PMP, PgMP, PfMP, or other certifications. The truth is rather simply, if you climb too quickly and are not ready, the fall can be disastrous for everyone.
– Dr. Te Wu, CEO & Founder of PMO Advisory

 Dr. Te Wu, CEO & Founder of PMO Advisory


Project Management Training Summit "Mega Bootcamp"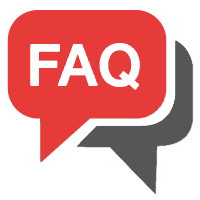 The boot camp model for learning has become a valuable resource to quickly upskill current and incoming workforce. Our boot camps provide the power of intensive and immersive, hands-on learning with like-minded people working to reach a new level of expertise in PMP, PgMP, and PfMP certification preparation training.
What Is A Certification Boot Camp?
A certification boot camp is an intensive training program of 2 or 3 consecutive days that provides hands-on education and exam preparation, in a timely and cost effective manner.
How Are Boot Camps Different Than Regular Training Courses?
The primary focus of a boot camp is certification preparation. Boot camps often combine several relevant courses and condense them into a period of five days to two weeks, over longer days. Some of the basic and redundant material in the courses may be omitted in the interest of time, because most boot camps cover the course materials under the assumption that the student already has a basic understanding of the underlying concepts. Time for taking the certification exam(s) is usually allotted during the boot camp.
Successful boot camps require an immersed stress-free learning environment like what we're presenting here in New York City.  Because of the condensed timetable, boot camps save a substantial amount of time and money for the student, while providing many extras not included with standard training classes!
Why Should I Take A Boot Camp?
To get certified

To advance your skills

To save time

To save money

To further your career
Is Getting Certified Easy?
Getting certified is no "walk in the park". You will work hard to become certified. There's typically a large amount of material to be absorbed and assimilated, coupled with a lot of hands-on practice, test practice, and finally the actual exams.  But the rewards are well worth the effort. Acquiring certification indicates that you have completed the steps and have the knowledge required to perform at a specified level as a Project Management professional. Certification also proves to your employer and clients that your expertise is confirmed by a recognized industry organization.   Becoming certified will increase your salary, enhance your skills and make your job more satisfying.
Do I Have To Take My Certification Exam(S) During The Boot Camp?
No. The exam(s) are taken some time later at any one of the many authorized testing centers around the world.  Let us know where you live and we can inform you of a local testing center.
Who Teaches The Boot Camps?
PMO Advisory implements a stringent instructor hiring process and only employs the industry's foremost certified instructors. Our instructors are all active practitioners and true masters in their fields.  View some of our Instructors' Biographies.
What dates are the courses?
December 16, 17, & 18
What is included with this course?
Access to our Simulators, our course manual and materials plus support from your instructor over the duration of your support period
Where is the class being held?
New York City (Manhattan)
What do I need to bring to class?  
Laptop, and assigned PMI related standards to read and study


Why us for Project Management Training?
What makes PMO Advisory the best choice for your Project Management Training and/or Consulting needs?  First of all the company is founded by Dr. Te Wu who holds the following PMI® certifications; PfMP, PgMP, PMP, and PMI-RMP® (Portfolio, Program, Project and Risk Management, Professional), and is an assistant professor at Montclair State University, and a visiting/adjunct professor at New York University, Stevens Institute of Technology, and Touro Graduate School of Business.  Dr. Wu founded PMO Advisory LLC, a management training and consulting firm that specializes in strategic business execution including portfolio, program, and project management.   Hence the foundation of PMO Advisory is rooted in project management expertise coupled with educational attainment.   We are uniquely capable as we serve the full spectrum of project management (portfolio, program, and project management) and leverage that in our consulting and advisory services.
We're experienced professionals.  We speak human. We don't clutter our communication with consultant-speak designed to make frameworks more difficult to understand than they or your issues are. We prefer to keep our language and our solutions friendly, simple and effective.  You're not just hiring another training or consulting firm, you're partnering with experienced professionals who will not only meet, but exceed, your expectations. We provide effective education that is grounded in years of successful application, not opinion or personal preference.  We focus on what makes our clients successful.
We care about your success.  YES, we really do!  We don't just get to know you or your business, we take a sincere interest and genuinely want to help you and or your business realize lofty goals.  We want to know all about your vision for your career and/or company.   We personally invest ourselves in each trainee and every project we work on. Our programs will provide you and your business with a clear road map to success.
We've done our homework.  We're extremely knowledgeable about serving busy people with busy lives and training trends. We embrace contemporary learning initiatives because we've seen first-hand the fantastic results that they produce. Whether you're looking for a hybrid training of online and in-person / in classroom; whether organizational training or executive coaching or leadership training, you can be sure PMO Advisory is educated on a variety of solutions to meet your needs.
We are committed to quality.  We don't settle for anything but the best, and neither should you when it comes to training. We've worked hard to find the best ways to provide our clients with affordable project management training programs and reasonable scheduling options without sacrificing the quality of our services.
We're flexible, agile and cost-effective.  Because we are a small firm, we're also responsive, flexible and agile. We adapt as your needs change, with a speed, efficiency and cost-effectiveness that larger firms just can't match.  PMO Advisory does more than just deliver our project management training and management programs to you. We also make sure that the resources in your organization who will be implementing the programs know exactly how they work, why they work and how to help them evolve. We will make sure you're set up for success before our work is done!
Our client satisfaction commitment.  A positive client service experience which meets (and ideally exceeds) your expectations is the goal behind all of our business interactions. Continually improving our service experience is the cornerstone of our operations.  Measurement and feedback are critical to achieving these goals. We continually collect client feedback — formal and informal; both good and not-so-good — and share it across the company. When the feedback is good, our employees are motivated to repeat and improve on their performance.
Our Philosophy and Values
PMO Advisory is a PMIRegistered Education Provider (R.E.P. #4172)  and proud to be one the very few PMI® registered firms able to offer Portfolio (PfMP), Program (PgMP), Project (PMP),  and Risk (PMI-RMP) Management Certification Training. We make tremendous effort to understand our clients, their needs and interest and align our products and services  accordingly.   Because we are a small firm we're agile, responsive, and will adapt our training programs as your needs change with a speed larger firms just can't match.  We're committed to getting individuals, small teams, and organizations professionally trained and transformed in line with set goals.  You are guaranteed a positive client service experience which meets (and ideally exceeds) your expectations, this is our goal behind all of our business interactions.  Specifically we promise to:
1. Focus on the benefit of the training as it relates to each customer's individual needs.
2. Be responsible and accountable for each customer's success.
3. Always act with integrity and dignity when dealing with customers, vendors and employees.
4. Always EXCEED the client's expectations.