Fundamentals of Portfolio Management Training

Description
Organizations are constantly implementing multiple and increasingly complex transformational programs and projects in parallel, while simultaneously keeping the business functioning.  Also in many multinational organizations, hundreds of such programs and projects are running across different functions and geographies. This organizational complexity causes businesses to struggle with both "doing the right things" and "doing things right."
This means that many organizations continue to receive a poor return from their investment in projects, and programs are failing to unlock the full value of their capital investments.  Worse, managers and executives occasionally start projects without a full consideration of the organizations' strategies, leading to wasteful misalignment. For organizations, "doing the right things" means selecting the right programs and projects in which to invest. Choosing poor performing or inefficient projects or programs that do not support the corporate strategy, will fail to add the expected value to the organization and may deplete resources limiting sufficient capital to "do the right things".  To resolve this, organizations should implement portfolio management, which translates strategy into tangible programs and projects, while providing the organization with a mechanism to make sure it is "doing the right things". This 1 Day Course introduces and explains the Fundamentals of Portfolio Management.
This course is also based on the book, "Implementing Project Portfolio Management: A Companion Guide to the Standard for Portfolio Management".  Dr. Te Wu, our CEO and chief architect of the course, is the main editor of this book. He also serves on PMI's core standard committee for portfolio management and is one of the authors of the "Standard for Portfolio Management, 4th Edition".

Background
Organizations in all industry sectors are striving "to do more with less". Therefore, they are faced with the need to improve execution by developing capabilities in project management, coordinating their related projects into programs to achieve more benefits, and improving selection, governance, and performance through the lens of portfolio management.  These trends have resulted in advancements in project management, as reflected in some of the latest Project Management Institute certifications such as the Program Management Professional (PgMP®) and the Portfolio Management Professional (PfMP®) credential.
Managing projects, programs and portfolios successfully in these complex environments requires a unique set of interdisciplinary skills. The Fundamentals of Portfolio Management are a set of business practices that corral projects into tight integration with other business operations, aligning those projects with the strategies, resources, and executive oversight of the enterprise, thus providing a structure and processes for governance.
Fundamentals of Portfolio Management is about:
Bridging the gap between strategies, projects and operations and delivering maximum value from limited resources  

Communicating and aligning the business strategy to the project selection process

Evaluating value, benefits, risk, alignment, and other business and project factors, in addition to prioritizing projects

Planning for the right governance structure and processes to improve decision making, prioritization, and performance oversight
In summary, the Fundamentals of Portfolio Management optimizes the contribution of projects to the overall welfare and success of the enterprise.  
This means Projects must:
Be aligned with the firm's strategy and goals

Be consistent with the firm's values and culture

Contribute to a positive cash flow for the enterprise

Effectively use the firm's resources—both people and other additional resources

Not only provide for the current contributions to the firm's health, but must help to position the firm for future success
Fundamentals of Portfolio Management helps to ensure that projects further the goals of an organization. A frequent distinction often said is that project management ensures that projects are done right, while portfolio management ensures that the right projects are considered. How this is accomplished varies across organizations and involves a variety of methods from simple summary sheets and prioritization, to complex software solutions.
Organizations typically initiate portfolio management in order to maximize the value of projects in terms of a company objective such as profitability, achieve a balance of projects (for example, high risk versus low risk, long term versus short term), or to ensure that projects align with the firm's business strategy.
This Fundamentals of Portfolio Management course places emphasis on the essential factors that create a sustainable environment for success. Once a portfolio is established, it must be continually monitored and optimized so that fit with objectives is maintained as businesses change.
Organizations typically hold periodic portfolio review meetings to model options and make decisions about new and continuing projects. Ideally, these meetings work in coordination with project reviews and an organization's gating process.  Hence
Portfolio Management enables businesses to:
Create a structure for discerning the right projects and eliminating wrong projects

Assign resources to the right projects, thus reducing inefficiency while optimizing assets

Model and align portfolio decisions to strategic goals

Justify portfolio decisions on a foundation of logic, reasoning, and objectivity

Assign ownership among staff by targeted involvement at the right levels

Establish channels for staff to identify opportunities and obtain support

Help project teams understand the value of their contributions

Learning Objectives
An objective is to build and expand the contributions you make to your organization by being able to:
Discern alignment with organizational strategic objectives & goals

Develop the ability to analyze, define and select organizational initiatives

Allocate resources to these initiatives in a comprehensively organized way

Improve the use of resources to optimize corporate benefits delivery

Assume responsibility for change & decisions to realize business objectives

Understand and manage business value within a governance framework

Know why, when and how to apply portfolio management

Support the emergence of a portfolio framework and culture within your organization

Apply selective and important portfolio management tools that support stakeholder engagement, risk management, and governance roles and responsibilities
This Fundamentals of Portfolio Management course is designed to enable you to understand the principles, practices and methods of portfolio management.  An additional objective is for you to be able to identify and explain the portfolio management processes, practices and responsibilities within your company. This course is ideal for project professionals, engineering managers, product managers, executive management, strategists, and portfolio analysts responsible for or supporting portfolio management.  This course will appeal to project managers, portfolio managers, chief x officers, project directors, senior managers, and project leaders responsible for assigning resources to projects to implement corporate strategies. The workshop includes a discussion and planning steps to implement a portfolio management process, practice and method to be used within your organization.
Course Outline
1. Portfolio Management Introduction
Portfolio Management Introduction

Portfolio Management Objectives

Portfolio Management Performance Domain Overview

Portfolio Management Roles & Responsibilities
2. Portfolio Management Principles and Methods
Portfolio Management Principles and Selective Goals

Goal 1: Methods to Maximize Portfolio Value

Goal 2: Methods to Achieve Balance Across Projects

Goal 3: Methods to Link Portfolio to Strategy
Goal 4: Strategic Capacity and Capability Planning

Goal 5: Project and Program Prioritization
3. Portfolio Management Domains
Portfolio Management Approach

Portfolio Management Performance Domains

Discussion Questions on Portfolio Management Domains
4. Portfolio Management Tools
Start with a Strategy and a Business Plan (Governance Model)

Portfolio Management Implementation Roadmap

Portfolio Management Tools
5. Summary – An Integrated Approach to Portfolio Management
Bringing it all together

Summary and Next Steps

Questions and Answers
This Course is offered virtually live online & in-person in classrooms in New York City, Washington D.C., Chicago, Dallas, & Los Angeles.  Send us your email for more information on this course in any City or Virtually Live Online.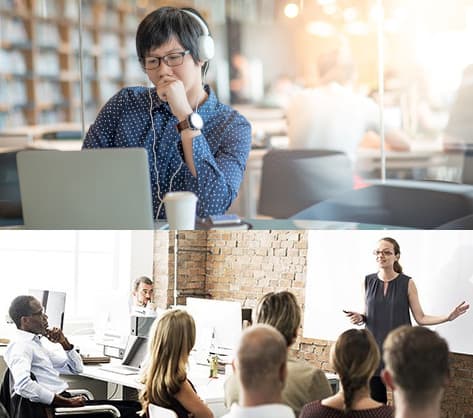 Our Philosophy and Values
PMO Advisory is a PMI® Registered Education Provider (R.E.P. #4172)  and proud to be one the very few PMI® registered firms able to offer Portfolio (PfMP®), Program (PgMP®), Project (PMP®),  and Risk (PMI-RMP®) Management Certification Training. We make tremendous effort to understand our clients, their needs and interest and align our products and services  accordingly.   Because we are a small firm we're agile, responsive, and will adapt our training programs as your needs change with a speed larger firms just can't match.  We're committed to getting individuals, small teams, and organizations professionally trained and transformed in line with set goals.  You are guaranteed a positive client service experience which meets (and ideally exceeds) your expectations, this is our goal behind all of our business interactions.  Specifically we promise to:
1. Focus on the benefit of the training as it relates to each customer's individual needs.
2. Be responsible and accountable for each customer's success.
3. Always act with integrity and dignity when dealing with customers, vendors and employees.
4. Always EXCEED the client's expectations.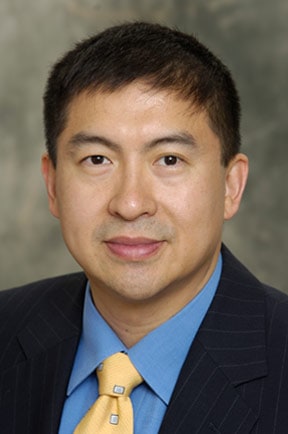 Te Wu, Founder & CEO