PMI-RMP® (Risk Management Professional) Certification Prep Course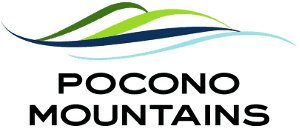 Click here to learn how and why Mega Bootcamps in the Poconos is a great learning experience!
The Project Management Institute (PMI®) is best known for its Project Management Professional (PMP®) credential, but PMI® also offers the PMI Risk Management Professional (PMI-RMP®) for governance, risk and compliance professionals.  This PMI-RMP® certification recognizes the professional's unique expertise and competency in assessing and identifying project risks, mitigating threats and capitalizing on opportunities, while still possessing a core knowledge and practical application in all areas of project management.
This course provides participants with a solid foundation to pass the PMI-RMP® exam. During class, participants will be introduced to key project risk management concepts and practices with sample exam questions. Participants will also engage in relevant discussions focusing on project risk management topics and best practices to enhance the learning experience and prepare for the exam. To receive the PMI-RMP® certification you must pass the PMI® Risk exam that focuses on the following domains:
Domain 1: Risk Strategy and Planning
Domain 2: Stakeholder Engagement
Domain 3: Risk Process Facilitation
Domain 4: Risk Monitoring and Reporting
Domain 5: Perform Specialized Risk Analyses
Upon obtaining the PMI-RMP® certification you will find yourself highly marketable for positions in Project Management for a variety of organizations, especially Fortune 500 organizations and government entities due to the complexity of the content covered in this level of risk management.
Course Objectives
In this boot camp style course, you will receive a comprehensive introduction to project risk and cover the five primary PMI-RMP® exam objectives.
Risk and Strategy Planning – activities related to developing policies, processes, and procedures for risk assessment, planning, and response.
Stakeholder Engagement – activities related to promoting the understanding of project risk management for stakeholders and project team members, assessing stakeholder risk tolerance, prioritizing project risk, and promoting risk ownership.
Risk Process Facilitation – activities related to facilitating risk identification, evaluation, prioritization, and response among project team members.
Risk Monitoring and Reporting – activities related to monitoring risk, evaluating risk response against established metrics, and communicating risk response performance to stakeholders and project team.
Perform Specialized Risk Activities – activities related to the specialized quantitative and qualitative tools and techniques used by project risk management professionals.
Tips, tricks and techniques for passing the PMI-RMP® exam
This Course Covers
Introduction to Risk Management
Risk Planning
Risk Identification
Qualitative Risk Analysis
Quantitative Risk Analysis
Risk Response Planning
Risk Monitor & Control
Who will benefit from the course?
If you are looking to fill the risk management specialist role on your project team and if you are looking for a course that will add value to your PM skills and showcase your specialized expertise to employers, the PMI-RMP® credential is for you.
CEOs, CFOs, COOs, VPs, AVPs, GMs, DGMs
Procurement Professionals, Information & Information Security Professionals, Project Management Professionals.
Team leaders/Members, Field Staff Members, Design Engineers, Manufacturing Engineers, Software Developers.
Quality & Testing Engineers, Sales & Marketing professionals.
Program Managers, Portfolio Managers, Project Engineers.
Venture Capitalists, Bankers, Financial Analysts, Accountants.
Pre-registration for our annual Mega Bootcamps has started.  The Mega Bootcamps is our annual flagship event that features multiple bootcamps (PfMP, PgMP, PMP/CAPM, PMI-RMP, and PMO) in an award winning resort (Stroudsmoor) located 75 miles from New York City. Click here to learn more.
This event is ideal for organizations to train their teams as well as for individuals to concentrate their learning and networking.
For a limited time, PMO Advisory is offering a 10% discount special for the upcoming Mega Bootcamps starting on May 15, 2017.
The 2 Days Full PMI-RMP Course (aka Full PMI-RMP Course) is designed for project professionals who wishes to learn risk management and to pass the PMI-RMP exam.
The program includes the following:
Two days of real-time, in person training sessions, divided into multiple sessions. Estimated delivery time is about 16 hours

13 hours of high quality expert-led training video with examples and case studies

180 days of online access

4 simulation exams plus chapter end quizzes

Free exam aids and other course content

Earn 32 PDUs (Professional Development Units)

Most importantly, assuming you do your share of studying, you will have unlimited access to above for up to a year including an one-year FREE attendance to the PMI-RMP Intelicamp.
The 2 Days Full PMI-RMP Course is offered in four tiers: $999 (Bronze), $1,199 (Silver), $1,399 (Gold) and $1,599 (Platinum) with significant discounts for up to 25% off.
PMI, PfMP, PgMP, PMP, CAPM, PMI-RMP, PMI-PBA, PMI-ACP, PMI-SP, and PMI R.E.P are registered marks of Project Management Institute, Inc.