Portfolio Management Professional (PfMP) Certification Training
PMI's 2015 report, Delivering on Strategy: The Power of Portfolio Management, found that organizations that have mature project portfolio management practices in place gain a significant advantage over competitors in that they "complete 35 percent more of their programs successfully, fail less often and waste less money."  PfMPs are rare, having only been in existence since May 2014 and as of May 2018 there are 546 PfMP certification holders in the world.
PfMP® Bootcamp Courses Start @ $959!
PfMP Recorded Base Package (30 day access to simulator) $399
Extended PfMP Simulator
Purchased with Base
Purchased Afterwards
Application Review: $250 (1st Review); $150 (Subsequent Review)
30 Days
$150*
$250
60 Days
$300*
$400
180 Days
$400*
$500
365 Days
$600*
$700
* Must be purchased at the same time as the Base Package.
PfMP Live Virtual + Base Package (30 day access to simulator & instructor support) $1,199
Extended PfMP Support
Purchased with Base
Purchased Afterwards
Application Review: $250 (1st Review); $150 (Subsequent Review)
30 Days
$200*
$400
60 Days
$400*
$600
180 Days
$600*
$800
365 Days
$800*
$1,000
* Must be purchased at the same time as the Base Package.
+ All Inclusive Package - Extended (365 days) and one Application Review - $1,999
PfMP Classroom + Base Package (30 days access to simulator and instructor support) $2,099
Extended Support
Purchased with Base
Purchased Afterwards
Application Review: $250 (1st Review); $150 (Subsequent Review)
30 Days
$500*
$700
60 Days
$800*
$1,000
180 Days
$1,200*
$1,400
365 Days
$1,600*
$1,800
+ All Inclusive Package - Extended (365 days) and one Application Review - $3,699
* Must be purchased at the same time as the Base Package.
PfMP Calendar
What is a Registered Education Provider (R.E.P) ?

PMO Advisory is a R.E.P. #4172.  PMI R.E.P.s are organizations that are approved by the Project Management Institute to offer training in project management and issue professional development units (PDUs) to meet the continuing education requirements needed by PMI credential holders. To earn the R.E.P. designation, a provider must meet or exceed rigorous standards for quality and effectiveness as defined by PMI.
When it comes to Portfolio, Program, or Project Management training it's sensible and prudent to make sure the training firm is a PMI R.E.P.   There is a difference!
R.E.P. Advantages
| Factors Differentiating Project Management Training | REP | Non REP |
| --- | --- | --- |
| Demonstrated alignment with PMI, the world's largest project management membership association. | Yes | No |
| Pre-approved by PMI to offer PDUs.  Certification holder PDU claims are automatically expedited for processing. | Yes | No |
| Qualifications are verified before acceptance and every three years thereafter through PMI's quality review process. | Yes | No |
| Every project management course registered with PMI must be reviewed by an appropriate and valid PMI credential holder. | Yes | No |
| Verified focus of courses and learning outcomes. | Yes | No |
| Project Management Professional (PMP)® certification prep courses must be taught by valid PMP certification holders. | Yes | No |
| Instructors must be current in learning methods and must continuously enhance their skills. | Yes | No |
| Courses must be current and aligned to the latest PMI Global Standards. | Yes | No |
| Verified mechanism in place for students to provide feedback on courses to the organization and PMI. | Yes | No |
| Demonstrated continuous improvement of courses based on student feedback. | Yes | No |
| Continuous quality improvement process and procedures demonstrated throughout the organization. | Yes | No |

Prerequisites
All applicants must possess a minimum of eight years of professional business experience AND

Secondary degree (high school diploma, associate's degree or the global equivalent)

10,500 hours of portfolio management experience
OR
Four-year degree (bachelor's degree or the global equivalent)

6,000 hours of portfolio management experience
Who will benefit from the course?: As the PfMP certification is the most elite PMI qualification, credential holders will gain a distinct advantage in employment and promotional opportunities over their peers and this course is ideally suited for current program, project, and portfolio managers, along with VPs/AVPs, PMO Directors / PMO consultants.
About the Exam
The PfMP exam is part of a four-week credentialing process that leads to a professional portfolio management credential from PMI. The exam contains 170 multiple-choice questions that are divided into five domains, including strategic alignment, governance, portfolio performance, portfolio risk management and communications management. Test takers have four hours to complete the certification exam, which can be taken after an initial application review and evaluation from a panel of portfolio managers.
What makes PMO Advisory the best choice for your Project Management Training and/or Consulting needs?
First of all the company is founded by Te Wu who holds the following PMI certifications; PfMP, PgMP®, PMP®, and PMI-RMP® (Portfolio, Program, Project and Risk Management, Professional) credentials and a visiting professor at China European International Business School (CEIBS). Te founded PMO Advisory LLC, a management training and consulting firm that specializes in strategic business execution including portfolio, program, and project management.   Hence the foundation of PMO Advisory is rooted in project management expertise coupled with educational attainment.   We are uniquely capable as we serve the full spectrum of project management (portfolio, program, and project management) and leverage that in our consulting and advisory services.
We're experienced professionals.  We speak human. We don't clutter our communication with consultant-speak designed to make frameworks more difficult to understand than they or your issues are. We prefer to keep our language and our solutions friendly, simple and effective.  You're not just hiring another training or consulting firm, you're partnering with experienced professionals who will not only meet, but exceed, your expectations. We provide effective education that is grounded in years of successful application, not opinion or personal preference.  We focus on what makes our clients successful.
We care about your success.  YES, we really do!  We don't just get to know you or your business, we take a sincere interest and genuinely want to help you and or your business realize lofty goals.  We want to know all about your vision for your career and/or company.   We personally invest ourselves in each trainee and every project we work on. Our programs will provide you and your business with a clear road map to success.
We've done our homework.  We're extremely knowledgeable about serving busy people with busy lives and training trends. We embrace contemporary learning initiatives because we've seen first-hand the fantastic results that they produce. Whether you're looking for a hybrid training of online and in-person / in classroom; whether organizational training or executive coaching or leadership training, you can be sure PMO Advisory is educated on a variety of solutions to meet your needs.
We are committed to quality.  We don't settle for anything but the best, and neither should you when it comes to training. We've worked hard to find the best ways to provide our clients with affordable project management training programs and reasonable scheduling options without sacrificing the quality of our services.
We're flexible, agile and cost-effective.  Because we are a small firm, we're also responsive, flexible and agile. We adapt as your needs change, with a speed, efficiency and cost-effectiveness that larger firms just can't match.  PMO Advisory does more than just deliver our project management training and management programs to you. We also make sure that the resources in your organization who will be implementing the programs know exactly how they work, why they work and how to help them evolve. We will make sure you're set up for success before our work is done!
Our client satisfaction commitment.  A positive client service experience which meets (and ideally exceeds) your expectations is the goal behind all of our business interactions. Continually improving our service experience is the cornerstone of our operations.  Measurement and feedback are critical to achieving these goals. We continually collect client feedback — formal and informal; both good and not-so-good — and share it across the company. When the feedback is good, our employees are motivated to repeat and improve on their performance.
Portfolio Management Onsite & Custom Solution for Institutional Clients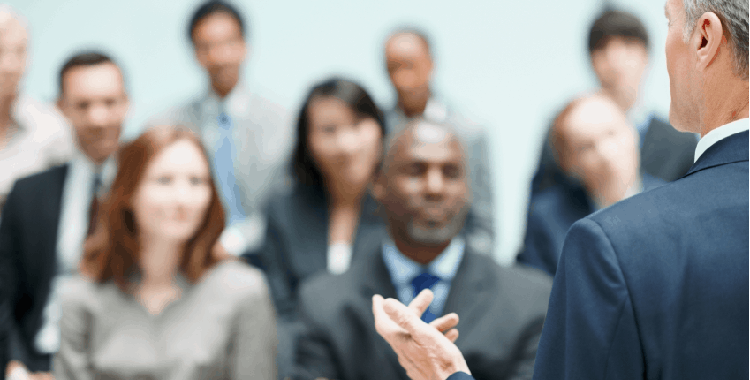 For our business and institutional clients, we offer onsite training at the client location. The course can be customized between 2 to 5 days. Two days are generally designed as accelerated instructions for experienced professionals, and five day courses offer more time for exercises. Our general recommendation is 4 days.
Three Day – This is an accelerated program designed for experienced project management professionals. If your organization has strong portfolio managers who have limited time, this is the most effective course.
Four Days – This is the best course for most organization, and it is usually our recommendation. Beyond the Three Day, which is very fast paced, this course provides more time for reviewing key concepts, practicing sample tests and conducting Q&A.
Five Days – This is an extended course for organizations and professionals who wish to spend more time on tools, techniques, and templates. This course is more than just passing the exam.
All the programs include the following:
Free attendance at any of our public courses – classroom or live virtual
Full access to online PfMP practice exam for up to a year for our course participants ($200 value if purchased separately)
Latest content on certification preparation including latest war stories from people who has passed the exam
Free exam aids and other course content
Most importantly, assuming you do your share of studying, you will have unlimited access to above for up to a year.
As a discipline, project management is both "deep" and "broad". It is deep because project execution is managed at a detailed level; this means effective project managers must go beyond the knowledge in PMBOK® Guide – Sixth Edition  and the other standards. Project management is also broad because it is a "meta-discipline" covering many areas of management including leadership, organizational behavior, organization change, to name just a few. PMO Advisory can customize a longer program for organizations that seek to substantially improve their project, program, and portfolio management acumen.
PMO Advisory is one of the few firms that can offer training in Organizational Project Management spanning across project, program, portfolio, risk, agile, and Project Management Office. Please contact us with your detailed requirements and let us astonish you with what we can provide.
Achieve PfMP – A Linkedin Group
We create a community of our portfolio managers, and it is the fastest growing of its kind on LinkedIn. There are now over 700 members. Click here to access the forum and request to join.
The Sensible Guide to Passing the PfMP Exam
The Sensible Guide to Passing the PfMP Exam, Including 400 Practice Exam Questions
Click here to download the table of content with sample pages. You can also purchase this book on Amazon.com in print or Kindle.
This book is designed to guide busy project professionals with the preparation and passing the PfMP exam, which is especially difficult due to the amount of experience required to qualify and pass the exam.
Unlike other related books, this book discusses the fundamental questions of why, provide lesson plans and study aids, and presents additional tools and techniques for portfolio management.
Why should you consider this book? The reasons are simple. This book is:
The first book on this top that is written by a certified portfolio manager.
One of the few (perhaps the first) to license intellectual property from PMI.
Presents a time tested system to passing the exam with shortcuts, exam aids and 400 practice questions.
More than a test guide. It is like a companion guide that advances project portfolio management.
Highest rated PfMP Prep Guide on Amazon. Here are two recent comments from those who completed the PfMP exam:
"I am ecstatic to share my view on this guide as it helped me to PfMP credential in so many different ways that I have not only passed the PfMP exam, but also I learned how to think always as a portfolio manager. Once one starts reading this book, I am sure experienced reader will immediately feel how this book can be of one's benefit both for learning portfolio management and passing the PfMP credential exam. This book's specific guideline along with 400 mock questions are really helpful to get an understanding of the PfMP exam. I would recommend this book is enough to get passed PfMP exam in addition to PMI's standard for portfolio guide…" – Mohammad Rahman (PfMP, PgMP, PMP)
"I am preparing the PfMP test and I feel this book is extremely helpful. As I have done project/program excellence work in Microsoft while own P&L responsibility for eight years, I expected a book can quickly help me understand the PMI way of the portfolio management. However, I found out reading the dry content of the PMI Portfolio Management Standard which try to repeatly cover every single detail in each section somehow to a degree let me lose the focus. Luckily I found Te's book could address the points with easy understanding logics. Especially, Te's in-depth understanding of corporate business management using three pillar of Planning-Operating-Changing really simplify the overwhelming complex portfolio management content. Again, I am still learning and I appreciate this book. Cheers." – Victor (Wei) Cai (PfMP, PMP, CISA)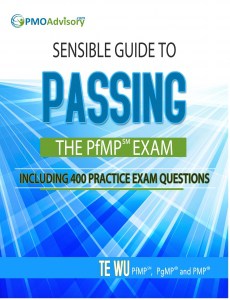 Making Choices: Aligning Strategic Business Execution with Strategy Through Project Portfolio Management (Strategic Business Execution Series)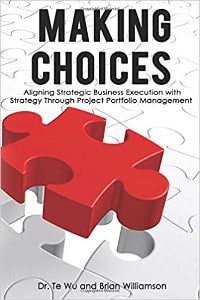 To buy this book at Amazon.com click here
As a recent portfolio manager leading the enterprise portfolio management office (PMO) of a growing consulting firm, Isabella Garcia found herself confronting a series of real-world firestorms that includes: poor adoption of new knowledge management (KM) systems, punishing schedule changes on mission-critical projects, managing difficult resources and capacity challenges, attracting strong talents to her team, prioritizing projects within the portfolio, determining requirements in an enterprise resource planning (ERP) implementation, managing up, down, and across the organization, and leading a merger and acquisition (M&A) endeavor. As a contemporary woman, Isabella is also confronting the challenges of balancing life, work, and more work. This a fictionalized business book based on actual and highly relevant situation that many project professionals, especially portfolio management professionals will face. The book is vital and relevant for those who aspire to complete the Project Management Institute's Portfolio Management Professional (PMI PfMP) credential as one of the requirements is an experienced-based examination. Isabella's many firestorms provide insights on the actual role of a portfolio manager and greatly enhance both the understanding and application of project portfolio management.
Sign-Up for Our Newsletter The Project Management Insider
Our Philosophy and Values
PMO Advisory is a PMI® Registered Education Provider (R.E.P. #4172)  and proud to be one the very few PMI® registered firms able to offer PfMP, PgMP, PMP,  and PMI-RMP Certification Training. We make tremendous effort to understand our clients, their needs and interest and align our products and services  accordingly.   Because we are a small firm we're agile, responsive, and will adapt our training programs as your needs change with a speed larger firms just can't match.  We're committed to getting individuals, small teams, and organizations professionally trained and transformed in line with set goals.  You are guaranteed a positive client service experience which meets (and ideally exceeds) your expectations, this is our goal behind all of our business interactions.  Specifically we promise to: 1. Focus on the benefit of the training as it relates to each customer's individual needs. 2. Be responsible and accountable for each customer's success. 3. Always act with integrity and dignity when dealing with customers, vendors and employees. 4. Always EXCEED the client's expectations.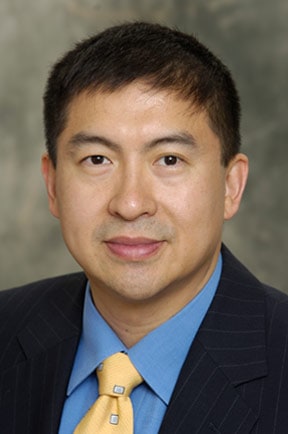 Dr. Te Wu, Founder & CEO